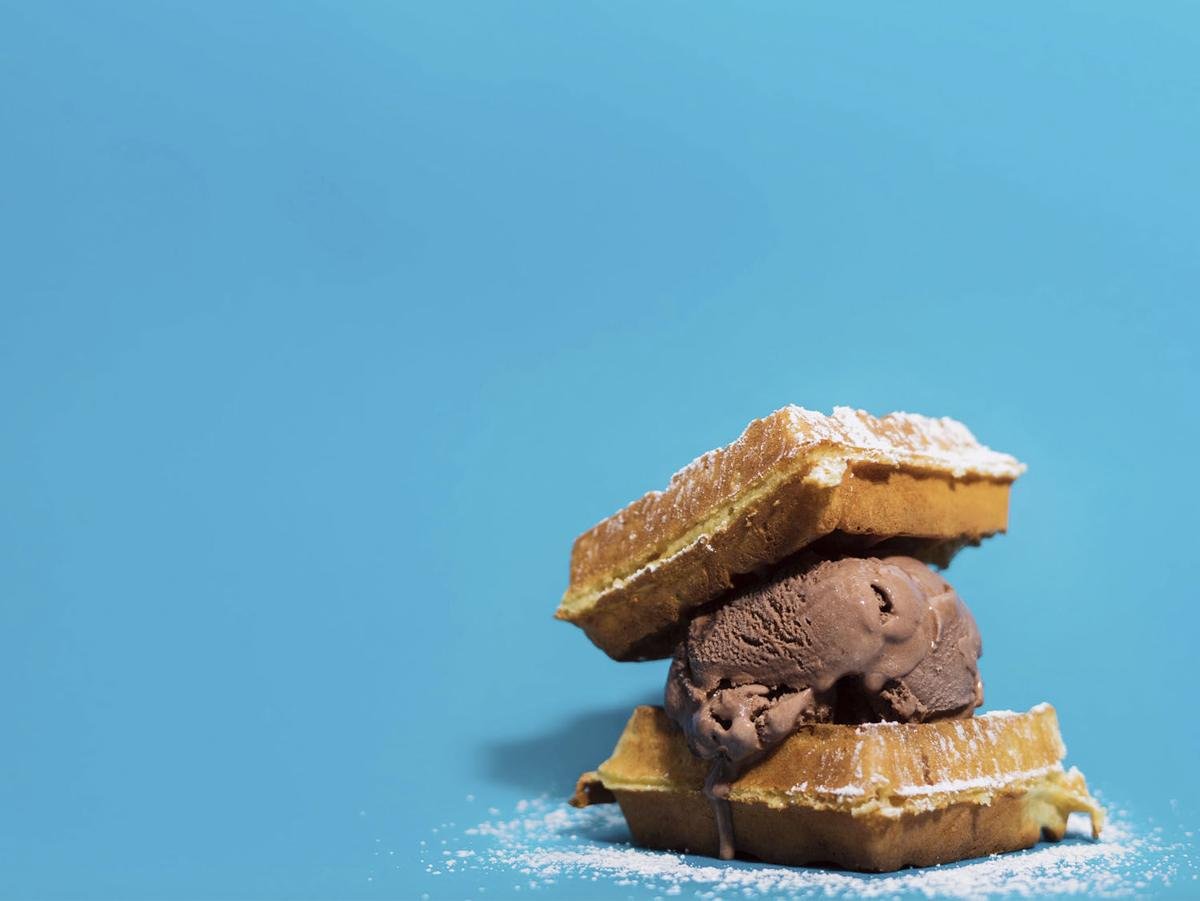 Things are about to get a lot sweeter in South County.
This weekend, Boardwalk Waffles & Ice Cream plans to open the doors to its second St. Louis-area location. The newest scoop shop is located at 4348 Telegraph Road in Mehlville, Missouri.
As the name might imply, Boardwalk specializes in fluffy, made-to-order Belgian-style waffles served hot and sandwiched with local ice cream from Ice Cream Factory. Owner Eric Moore grew up on the East Coast and, inspired by similar treats he enjoyed on New Jersey boardwalks as a kid, wanted to offer his own take made with high-quality ingredients.
Moore opened the first location of Boardwalk Waffles & Ice Cream in downtown Maplewood, Missouri, in early 2017 to immediate success. When he quickly outgrew that initial space, he decided to relocate, moving Boardwalk to a much larger space just down the block in August 2020. Earlier this year, Moore announced more expansion plans, including several additional locations in South County, Grand Center and Soulard.
The South County store is the first of the new locations to open its doors, and Moore says it's been "a long time in the making," as plans were put on hold during the pandemic.
Look for 20 ice cream flavors paired with those signature waffles, which can be ordered as a quarter, half or whole sandwich, as well as in "Wachos" – one whole waffle cut into pieces and topped with two scoops of ice cream, drizzled with chocolate and caramel and then topped with powdered sugar for good measure. Diners can also opt for waffle cones and bowls, milkshakes and CBD-infused ice cream in flavors such as Hempy Vanilla and Chocolate Brownie Blast.
Doors open at the new location on Sat., Sept. 4 at noon.
Boardwalk Waffles & Ice Cream, 4348 Telegraph Road, Mehlville, Missouri, boardwalkwaffles.com