Through the month of February, giving back is as easy as buying a box of chocolates.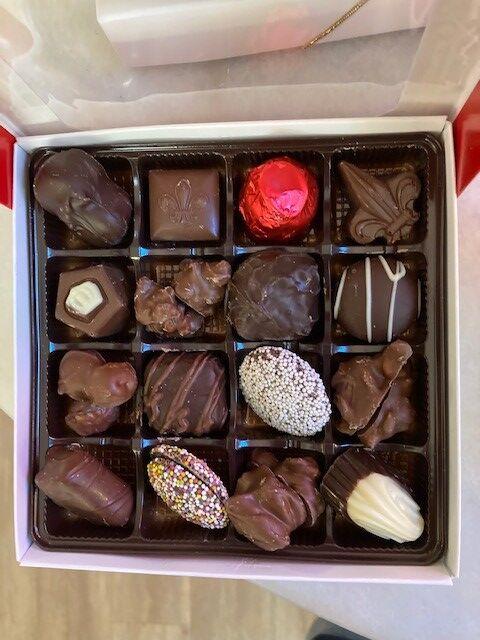 Crown Candy Kitchen has announced a new partnership with The Haven of Grace, a nonprofit that supports both pregnant women dealing with homelessness and their children. The restaurant and candy shop is offering a box of Havenly Hash – assorted hand-dipped chocolates, caramels and cremes – for $11.95. For each half-pound box sold, Crown Candy Kitchen will donate $5 of the proceeds to The Haven of Grace. 
"Crown Candy Kitchen is an anchor in our neighborhood," Kimberly Brown, The Haven of Grace's executive director, said in a press release. "We are blessed at how they jumped at the chance to partner with us. Not only are they creating awareness for our organization, but they are also uplifting the families who make their home at The Haven. What could be sweeter?" 
Boxes of Havenly Hash can be purchased at Crown Candy Kitchen in Old North, or you can place an order for the box online. 
"Together, we are helping to make lives a bit sweeter for the women and children who reside at The Haven of Grace," Crown Candy owner Andy Karandzieff said in the release. "It's important to help your neighbors."
Crown Candy Kitchen, 1401 St. Louis Ave., Old North St. Louis, St. Louis, Missouri, 314.621.9650, crowncandykitchen.net