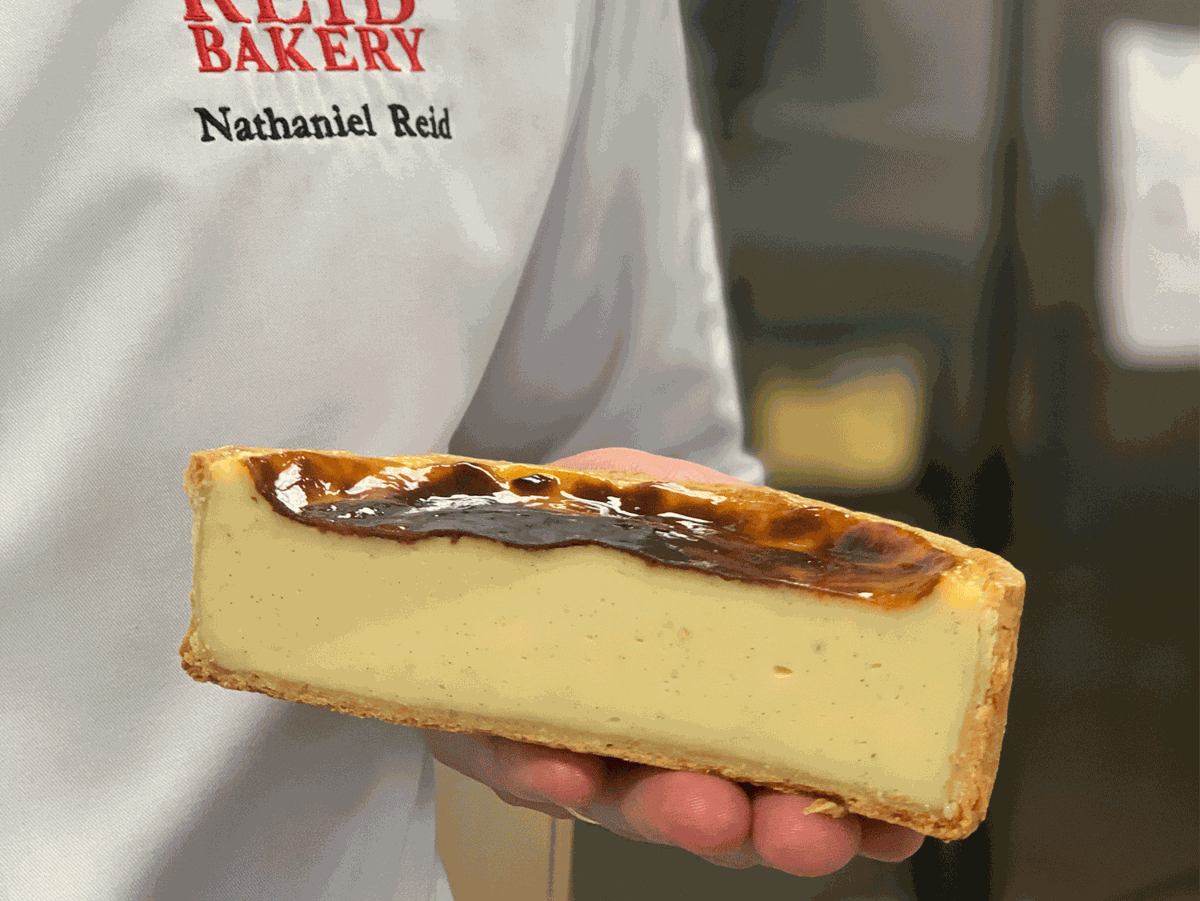 Considering St. Louis' rich French heritage, it's only fitting that on July 14 we celebrate the national day of France, which commemorates the Storming of the Bastille – and subsequent start of the French Revolution – on July 14, 1789, in addition to Fête de la Fédération, which celebrated the unity of the French people on the same day the following year.
To mark Bastille Day this year, Nathaniel Reid Bakery, the acclaimed Kirkwood, Missouri, bakery that serves scrumptious pastries, sandwiches and more from James Beard Award semifinalist Nathaniel Reid, will offer a special menu of classic French treats.
Opt for the Lemon Parisian Flan, a French pastry staple that has been devoured and beloved by the masses for decades. The dense, decadent custard pie can be recognized by its beautifully caramelized top, but Reid adds a twist to the classic vanilla flavor with fresh lemon. The Bastille Day special serves six for $22. 
Or, for a taste of summer, try the Raspberry Charlotte: layers of raspberry mousse, lady finger sponge biscuits and lemon verbena-raspberry confit, similar to a jam. This heavenly indulgence serves six for $35.
"I studied pastry at Le Cordon Bleu in Paris, so traditional French desserts evoke special memories for me,'' Reid said in a release. "My time in France solidified my dream to open the bakery. While most of our items are rooted in traditional European baking methods, this special menu is classic French."
Orders for Lemon Parisian Flan or Raspberry Charlotte can be placed July 8 through July 12 by calling the bakery or online.
Nathaniel Reid Bakery, 11243 Manchester Road, Kirkwood, St. Louis, Missouri, 314.858.1019, nrbakery.com