After just five months, a new bakery and café in a legendary space on The Hill has closed its doors.
Colino's Cafe & Bakery debuted in August, featuring Italian-style sandwiches on house-baked artisanal breads alongside a selection of salads, pastas, cookies and more. The café, which also served items like pizza bread, breakfast cones and cannoli biscotto, closed for business on Tue., Dec. 31.
The concept came from owner Cathy Consolino – a former mixed martial arts studio owner and instructor – and filled the approximately 3,000-square-foot space previously occupied by Amighetti's. Cathy's husband, Dominic Consolino, operated the Amighetti's location for a period prior to the brand changeover. "My husband's grandparents owned D. Consolino Market, which sold groceries on The Hill for over 60 years," Cathy previously told Feast. "His grandmother ran the grocery store, and when his grandfather passed away, his Uncle Charlie – who was the oldest of nine – took over running the store. Charlie's nickname on The Hill was Colino."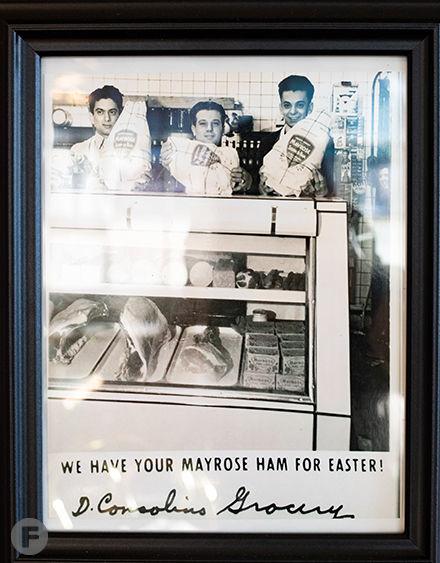 Consolino declined to comment further on the restaurant's closure, but directed customers to a statement on the Colino's Facebook page, which links to the closure to a recent lawsuit from the owner of the Amighetti's brand. "Due to legal fees that have been spent defending myself against a lawsuit, the funds that had been set aside for operations at the cafe have been spent ( and then some)..." Colino wrote. "I want to thank family and friends who have been so very supportive in my attempt to keep a family tradition alive...My whole intent on opening Colino's was to honor the legacy of the Consolino family on the Hill... to the entire Consolino family I'm so sorry I couldn't make it last...I also want to thank the entire Hill community for all of their love and support... I couldn't have gotten as far as I did without you."
Editor's Note: Colino's Cafe & Bakery closed for business on Tue., Dec. 31. This story has been updated to include comments from owner Cathy Consolino.
Colino's Cafe & Bakery, 5141 Wilson Ave., The Hill, St. Louis, Missouri, 314.776.3126, colinoscafe.com