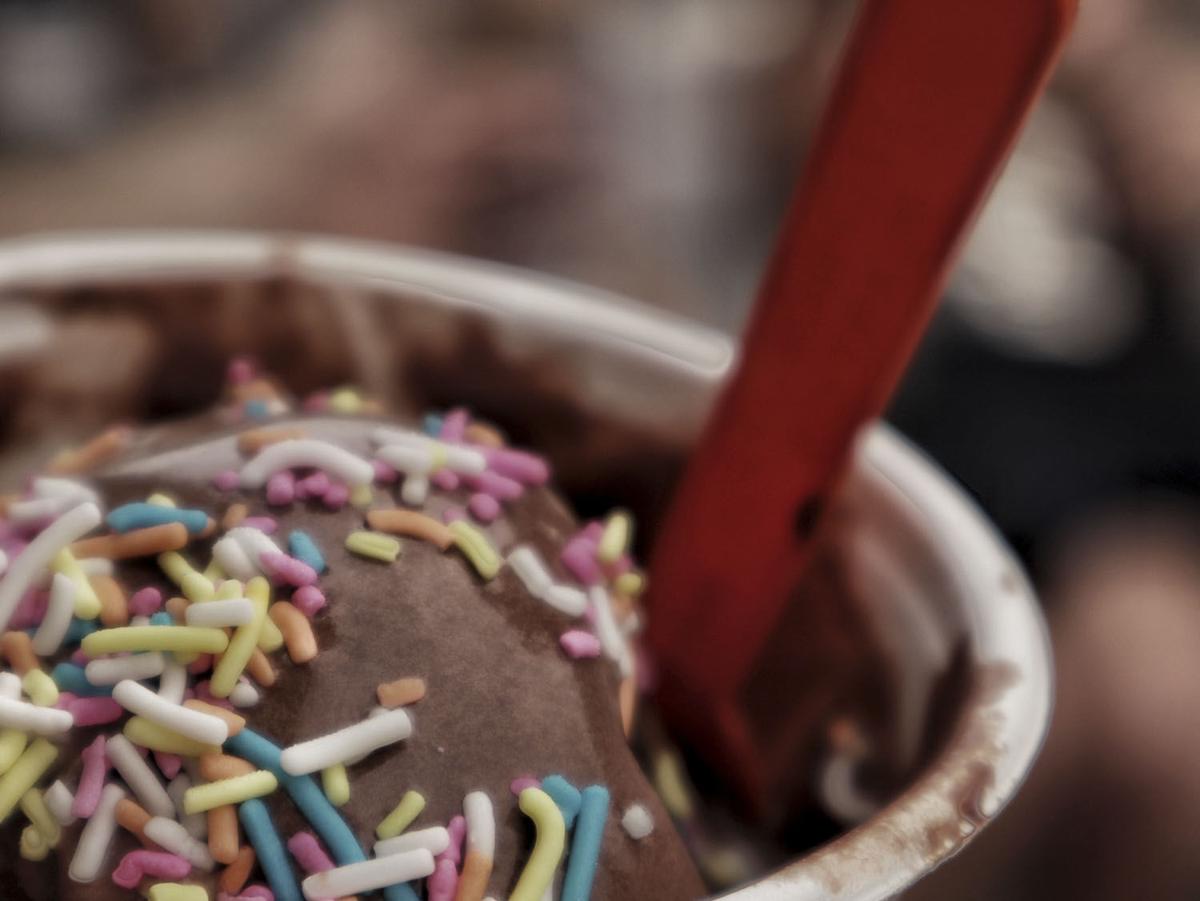 Get the last glimpse of the season's sunflowers, celebrate the state's bicentennial with some ice cream or take a trip down the rabbit hole. 
Friday
Last Chance for Sunflowers & Sunsets at Eckert's Farms
"Eckert's welcomes its 21 and older guests to an exclusive event featuring a complimentary hard cider from the farm's Cider Shed. Take a tractor ride while sipping your hard cider, and stroll through the beautiful blooms enjoying the beauty of the farm at sunset. Round out your trip by tasting a flight of Eckert's signature sangrias paired with a small box of cheese and crackers. Space is limited and reservations are required online." Tickets are $15. Friday and Saturday from 6:30 to 9pm.
Saturday
One Africa! One Nation! Farmers Market
"The One Africa! One Nation! Farmers Market will be a popular destination where people can experience the vibrant flavors, cooking styles, foods, entertainment and products that represent the culture of our people from the Caribbean to the African continent to our popular St. Louis BBQ."
"The Hodiamont Greenway Street Art Festival brings artists, arts organizations, local businesses, social services, and more together for a celebration of the unique history of the neighborhood and the state of Missouri. Festivities include Jazz, Blues and Ragtime musicians, arts organizations from Grand Center and the Delmar Loop, performances from Circus Harmony and Shakespeare Festival, a children's parade, chalk art, and more. And, of course, there will be plenty of ice cream in honor of our state dessert, the ice cream cone, first popularized by the 1904 World's Fair in St. Louis. The unique event will span across the entire Hodiamont Greenway (formerly the Hodiamont Tracks) between the Delmar Loop and Grand Center." Free with food and drink for purchase. From 10am to 2pm. 
"Purchase a Taste Ticket Book for $15 the HMSCA Taste Ticket Booth in front of Who Dat's & sample the best food and drinks Columbia has to offer. Vendor event on Historic Main Street from 1 to 6pm between Legion and Cherry! Enjoy live music from Rob Boyle in the afternoon and Whiskey Dixon takes the stage at 6pm!"
7th Anniversary Party at 612 Kitchen and Cocktails
"612 is turning 7! Join us in celebrating 7 years of great food, amazing cocktails and the besets friends that anyone could ask for. Live music from the one and only Mike Mattingly, Mule specials, tasting table from our friends at Judgment Tree Wine/ Spirits and much more! Make your reservations today!" From 3pm to 1:30am. 
Alice in Cottleville Pop-Up Bar
"The Public School House presents: Alice in Cottleville - through the School House doors. Enjoy our specialty crafted wonderland themed cocktails, beers and appetizers, in a decked out atmosphere. From the minute you walk through our doors into Alice's garden, it will be a unique experience from decorations to the festive cocktails! We look forward to sharing this experience with you." Price and time vary based on size of party and availability. 
Sunday
Yoga & Mimosa at Love Goddess Healing Oasis
"Join us every 2nd Sunday for Yoga & Mimosas at Love Goddess Healing Oasis. Led by the beautiful Eklectik Soul, you will be guided through a flow of poses followed by meditation and gratitude. Concluded with a celebratory toast to new begins as we enjoy light snacks and mimosas." Tickets are $20. From 11am to 12:30pm.