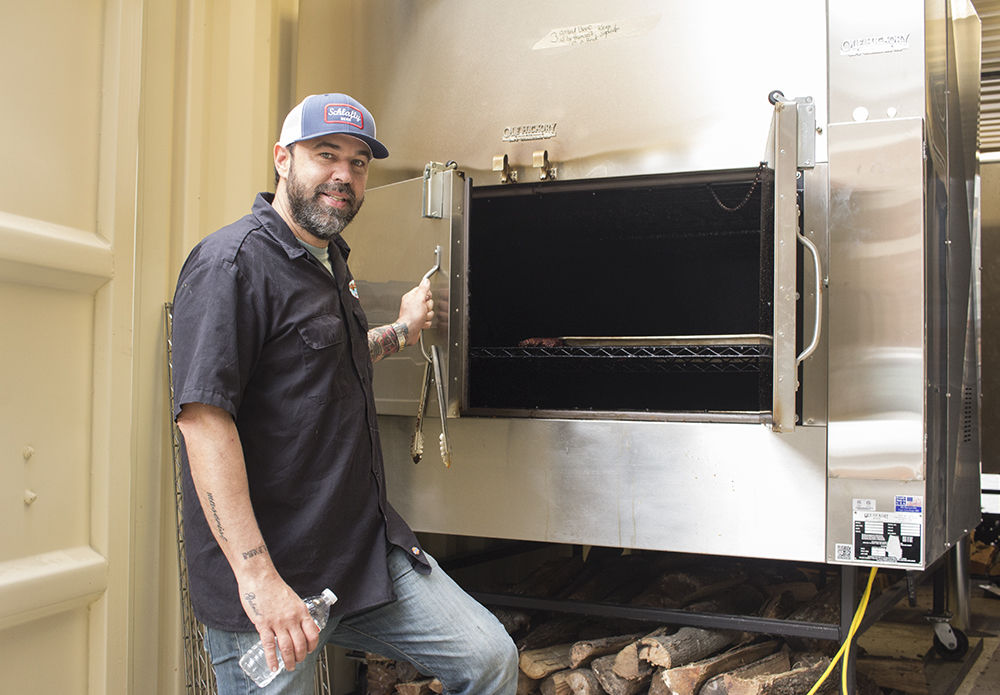 A St. Louis restaurateur is returning home with a world championship under his belt.
At the World Food Championships in Dallas, Mike Johnson – owner of Sugarfire Smoke House, Hi-Pointe Drive-In, Chicken Out and The Boathouse at Forest Park – took home the title of Best Burger in the World.
A total of 1,400 chefs from 42 states and 15 countries showed up to compete across 11 different categories in the championships. This year, chefs competing for best burger were challenged to create something featuring Impossible vegetarian patties, so Johnson added the patties to Hi-Pointe's popular Cowboy Burger. The burger features two patties, Cheddar, pepper Jack, bacon, onion rings and barbecue sauce.
"The Cowboy Burger has always sold like crazy," Johnson said in a release. "It was an original menu item and one of my personal favorites that we sell at Hi-Pointe. I was confident that, after years of perfecting it, I could put it up against the top competitors in the world, and it would get the job done."
For a little extra flair, Johnson added beer cheese made with Boulevard Brewing Co.'s Tank 7 American Saison and Sugarfire Smoke House's St. Louie Sweet BBQ Sauce.
If you want to try the winning creation, keep an eye on Hi-Pointe's social media channels; the recipe has been shared with the chefs at all three locations, and it will be featured as a recurring daily special.
Hi-Pointe Drive-In, multiple locations, hipointedrivein.com