One of the most critically acclaimed restaurants in the St. Louis area plans to close its doors – but there's still time to get in on the action.
Although the news might come as a surprise to fans of the restaurant, Nancy says it's always been in the cards. "When we started Stone Soup, we knew we didn't want to do it forever," she says. "We wanted to do it as long as it made sense for both of us and for our family. The whole concept of our restaurant is that if Carl isn't in the kitchen, the restaurant isn't open. That's 13 years of him being in the kitchen; there aren't any other chefs to take his place.
"We decided that, at a certain time, we wanted to branch out and do some other projects that are important to us and in order to do that, we can't do both – we can't be here and focusing all of our time on the tasting dinners and be able to do other projects. We always knew there was going to be a point, which was pretty much around when our boys were going to start college, that we would be looking at starting some of those projects. And then with COVID, that kind of put the exclamation point on that."
Throughout the COVID-19 pandemic, Stone Soup has continued to bring its renowned fine-dining fare and warm hospitality directly to guests by way of its unique Cottage to Carriage program. Starting Sept. 24, however, the McConnells will be welcoming guests back into their dining room for the first time in over a year.
With Cottage to Carriage, owners Carl and Nancy McConnell adapted their restaurant to the pandemic.
Nancy says it was important to her and Carl to give guests – both regulars and potential new faces – one last chance to visit the restaurant before it closes for good. "So many of our guests really rallied around us by ordering the deliveries and sending letters of encouragement, and we just felt like we needed to do that in order to give a little bit of closure," she says. "We also wanted to give an opportunity for guests that were holding gift cards; it was important to Carl and me to make sure that they were able to dine with us and use that gift card that they've been holding on to for a special occasion."
When Stone Soup reopens for dine-in service in September, things will look slightly different. The restaurant will now only be open for service Friday and Saturday evenings, and each service is limited to just 20 guests (half of the restaurant's normal capacity). With the addition of a new cheese course, the tasting menu now includes seven courses, and the new fee of $195 (excluding tax and gratuity) now includes pairings – either wine or a nonalcoholic option.
"We're going to keep some of the tried and true – we're going to include the amuse bouche and the glass of sparkling," Nancy says. "But we're adding an additional course, so it will be seven courses instead of six. Where we used to be able to offer guests the option of either doing the wine pairing or not doing the wine pairing, we decided to make it an all-inclusive experience, so the wine pairings are included in the price. When people look at the price, they're going to say, 'Oh my goodness, that's so much more,' but it's really just all rolled together."
In the interest of making the checkout experience contactless, reservations must be booked and prepaid online, and all sales are final – unlike in past years, there will be no waitlist and no refunds.
If the past few days have been any indication, those interested in booking a reservation should plan to do so as soon as they're available. When reservations for the rest of the year went live on Sept. 7, they sold out in a matter of hours. With that in mind, Carl and Nancy will be releasing future reservations in three-month increments: Reservations for January through March 2022 will go live on Oct. 5 at 7am, and reservations for April through June 2022 will go live on Jan. 4 at 7am.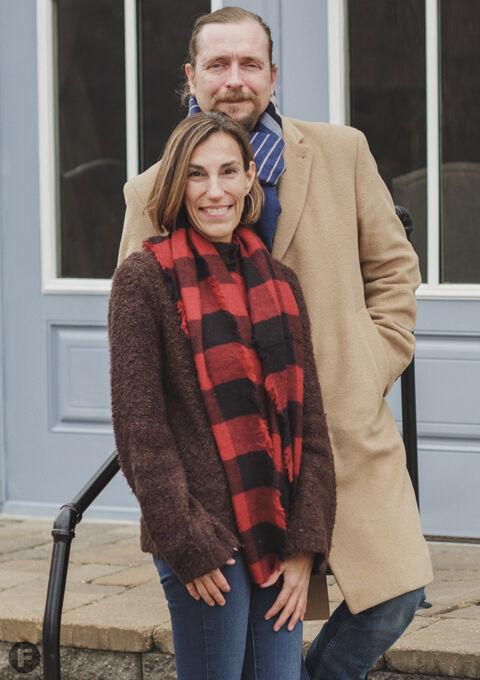 "It's always been difficult to get a reservation here in the best of times, but now with us just doing Fridays and Saturdays at 20 guests...it filled up in three hours for three months, and we just could not believe that," Nancy says. "With the time frame that we've given, we hope that we'll be able to get the guests in who want to get in, especially those who have gift cards, because that's really important to us."
The news is bittersweet for both Carl and Nancy – although they're sad to close this chapter, Nancy stresses that the pair is also excited to finally have the opportunity to explore some of those other projects. The duo is keeping mum on specific details for now, but one important aspect will be finding a way to use their experience and resources – including their 33-acre property in Cottleville – to pay it forward to emerging talents in the area.
"There's a lot of talent in the area who maybe don't have the avenue or the vehicle to launch something themselves right now, especially with COVID," she says. "We know how starting a business is hard in the best of times, but now it's going to be even more difficult. We thought the timing was really just perfect to maybe help mentor but also to have a venue that would be a good canvas to showcase some talent in whatever form that looks like. We're still narrowing it down, but it's something that, gosh, I wish it was available when we were starting out. A lot of times when people are starting a business they don't have training wheels; they've just got to jump in. We feel that there is a possibility or an opportunity for us to help with that.
"We're excited to sort of move on and do some other exciting things that are going to be very much the same vision as what we do here with our tasting dinners – very intimate, boutique and hospitality-driven."