You can now find a St. Louis-based vegan cheese product on store shelves across the Midwest.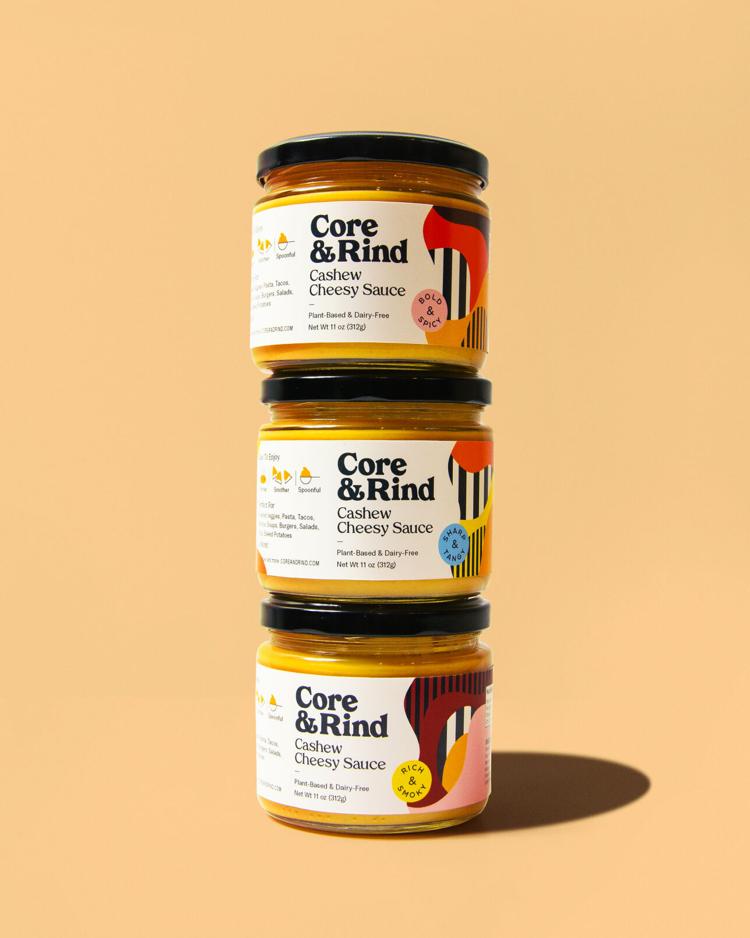 Core & Rind, a vegan and self-stable cashew cheese, is now available in Whole Foods stores across Missouri, Illinois, Iowa, Wisconsin, Minnesota and Michigan. The deal with the health food chain nearly doubled the stores in which you can find the product, which is available in original, smoky and spicy chipotle flavors.
The brand has taken major strides since co-founders Candi Haas and Rita Childers began selling their cheesy sauce at Tower Grove Farmers' Market. After a rebrand earlier this year, the two submitted Core & Rind to be featured as a local product at Whole Foods, but Childers credits part of the success to Haas going into St. Louis-area stores and talking directly to store managers. The pair had a product that most stores didn't: a shelf-stable vegan cheese option. 
"So then [a store manager] connected us, kinda gave that nudge to the big regional people to take notice," Haas says. 
And already, the team has seen a difference. Their numbers are growing and Core & Rind is becoming a better known name every day. 
From cheesy sauces to sweet scoops, these local products make it easier – and tastier – than ever to go dairy-free.
"We're getting noticed more," Childers says. "And more brand recognition, for sure." 
But for Core & Rind, this is hopefully just the beginning. 
"Our goal has always been to go national, as well as global," Childers says. "You know, we've always had our sights set pretty big, so this is a huge milestone on our way there."
You can order Core & Rind online or find a store that sells its products on its website, including in Whole Foods in the chips and salsa aisle. 
Core & Rind, coreandrind.com