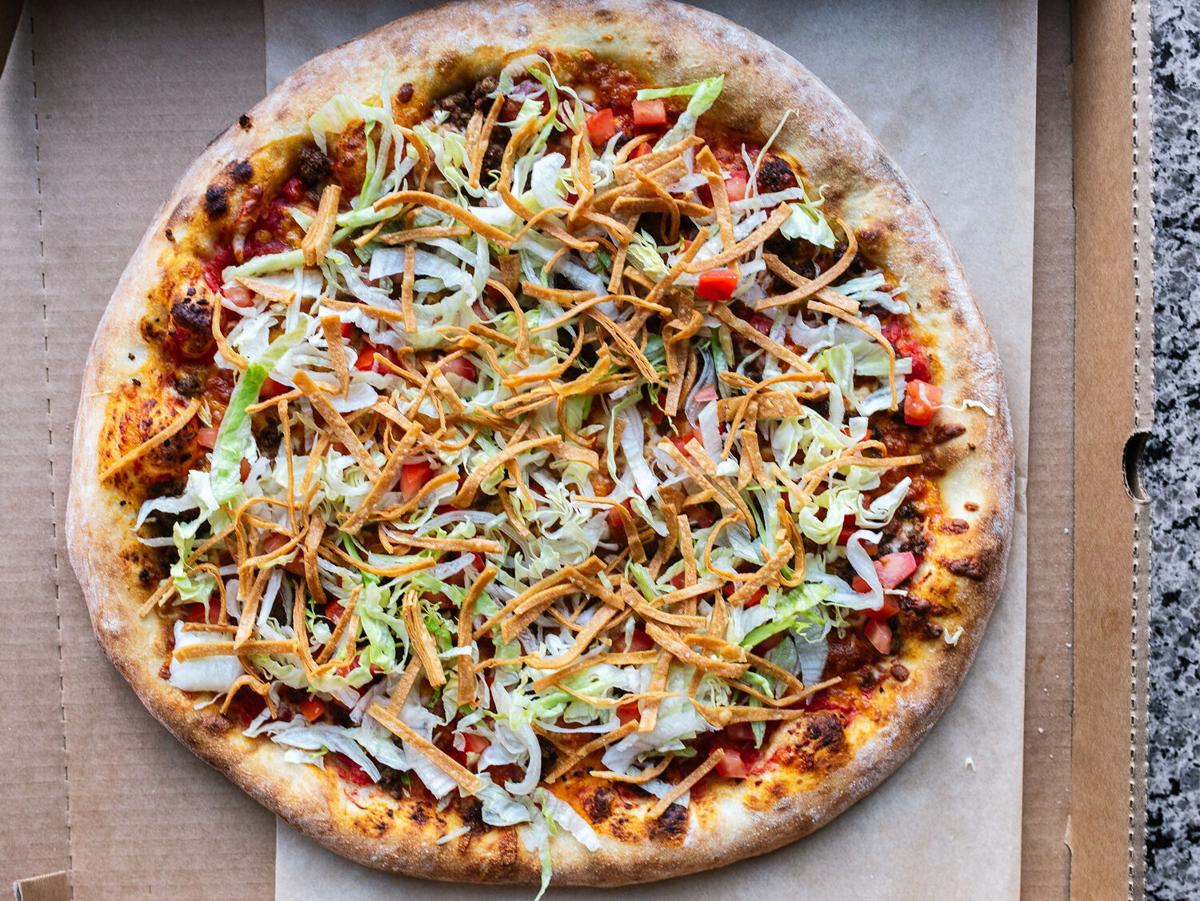 Elmwood's pizzas are finally getting their own spot. 
Pizza Champ, the pizza concept from Elmwood's Chris Kelling and Adam Altnether, is set to open in Maplewood in early 2022. The pizza restaurant – which was originally a takeout-friendly pop-up that the team started from the Elmwood kitchen amid the pandemic – will open its own brick-and-mortar location at 2657 Lyle Ave. Pizza Champ will split the building with Shared by Side Project Brewing. 
"People have come to love Pizza Champ over the course of the pandemic, but now the concept can be what we've always hoped it would be – a true neighborhood pizza joint," Kelling said in a release. "Thanks to our friends at Side Project Brewing, it'll be a spot where you can post up to grab a pizza and a beer or take it to-go. We both have young families now, and this will be the hangout spot. We're excited for that."
The space will be just 800 square feet, featuring counter service only. The restaurant also has a 60-seat patio that will be enclosed during the winter. Plus, the building will have a drive-thru window for picking up both pizza and beer.
Pizza Champ will continue to serve pies that have become favorites amid the pandemic, such as the taco pizza or the Buffalo chicken pizza. If you're craving something more classic, there are a smattering of both red and white pies, such as the grilled kale and ricotta with grilled kale, house ricotta, preserved lemon, garlic and chile flakes or the A Fun Guy, featuring a béchamel sauce base with mushroom conserva, fontina and tomato. Pizza Champ will also serve salads, sides, sandwiches and soft-serve ice cream.
For Elmwood fans, there is a bit of bad news with the good: To prepare for the opening of Pizza Champ, Elmwood will be closed for one to two months. The restaurant plans to reopen in the spring with a new menu and a new format. 
Pizza Champ, 2657 Lyle Ave., Maplewood, Missouri, pizzachampstl.com