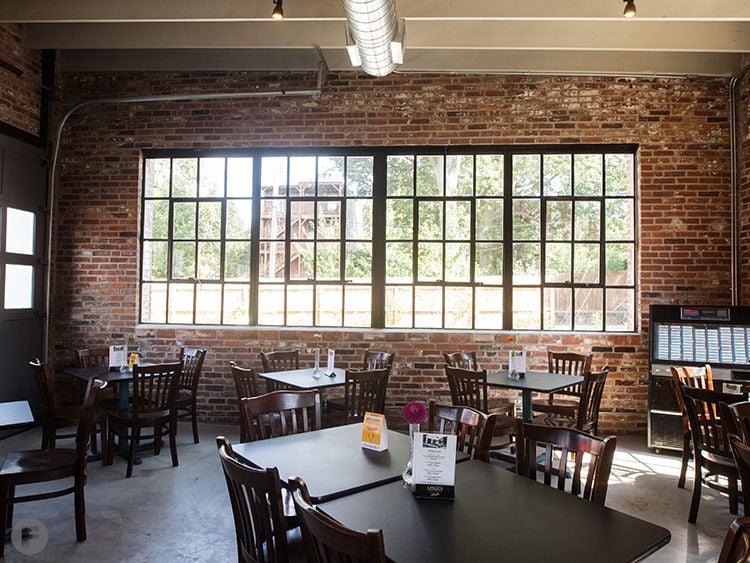 Natasha Kwan and Rick Roloff, owners of neighboring restaurants Frida's and Diego's Cantina y Cocina in University City, Missouri, have announced plans to open a third concept in the former Utah Station space in the Benton Park neighborhood of St. Louis, as first reported by St. Louis Magazine.
Opening this fall, Station No. 3 will encompass all of the vegan dishes that fans of Frida's would never expect to see on the distinctly healthy menu there – think potato skins, cheesy nachos and a smoked seitan "turkey" sandwich on a vegan croissant. Kwan is working on a signature burger, as well, which will have a meatier-tasting patty than a typical veggie burger but also fresh components, including lettuce, tomato and onion.
"Foods that are scrumptiously oily, salty or fatty but still plant-based, now I have a home for them," she says. "As a chef, I'm excited to play around in the kitchen without some of the constraints that Frida's has because that menu is so healthy."
Diners can also expect light shareables and some influences from Diego's – possibly new versions of the costra tacos, which promise to delight guests. A relatively recent phenomenon and now a Mexico City staple, costra tacos boast shells made of griddled cheese, and at Diego's, they're stuffed with chicken, shrimp or roasted chiles.
Similar to Diego's, Station No. 3 will offer limited chicken and fish items, too. In fact, when we talked to Kwan, she was working on her fried chicken recipe.
Kwan used to live in The Gate neighborhood near the renovated former filling station, and when she heard that Utah Station had closed, she felt like she should at least take a look at the space.
"When we saw it, we knew we had to do this," she says. "We were mesmerized. [Building owner] Kevin King did such an amazing job with the buildout and the surrounding area – he's one of those developers that just gets it."
The open air, ample light and high ceilings spoke to Kwan, and she and her team are creating designated spaces for the bar and to-go orders to enhance the functionality of the space. They're also adding high-top tables along the windows, and they plan to serve meals on both the front and back patios.
Kwan doesn't want to change much of the interior, but she is excited to add her own design elements, peppering the walls with personal artwork like in her other restaurants.
"A restaurant can be as intimate as the owner's bedroom," she says. "They've put their heart and soul into the place, and it usually reflects their personal tastes. I think with our touches, we're gonna make Station No. 3 feel like a neighborhood home for a lot of people."
The small kitchen is the only downside, but Kwan says she'll be able to make it work, even if she has to tweak the menu based on what she can realistically execute within the space. She's also not afraid to take a dish off the menu if guests don't gravitate toward it. "If it doesn't sell, it's not going to stay on the menu," she says. "There's no room for ego here."
Kwan credits her team for being able to keep the same high standards at all of her restaurants; they also give her the confidence to continue to grow. "Rick and I are always thinking of new business ideas – we have a million concepts in our heads," she says. "We're just one of those couples that doesn't stop. If we can expand our reach and continue to build community, we will."
Station No. 3 (coming soon), 1956 Utah St., Benton Park, St. Louis, Missouri, station3stl.com