The chefs behind one of St. Louis' most esteemed restaurants – both past and present – are getting together for a family reunion.
Chef Justin McMillen, formerly of Sidney Street Cafe, has returned to town after working at the 3 Michelin-starred SingleThread Farm, Restaurant and Inn in Healdsburg, California. Now, he plans to celebrate the occasion by bringing together chefs who have worked at the venerable Benton Park restaurant over the years for a special dinner.
"I just recently moved back to the Midwest area," McMillen says. "I lived in St. Louis for about eight years and worked six of those years at Sidney Street Cafe. I worked my way up and became chef de cuisine and then left to go work at a restaurant in California. Along the way I met Chris Bolyard and Chris Bork and all the people at Sidney Street. The five chefs I have for this dinner are the five chefs I felt that I really connected with and we've got the same enthusiasm about food and St. Louis culture."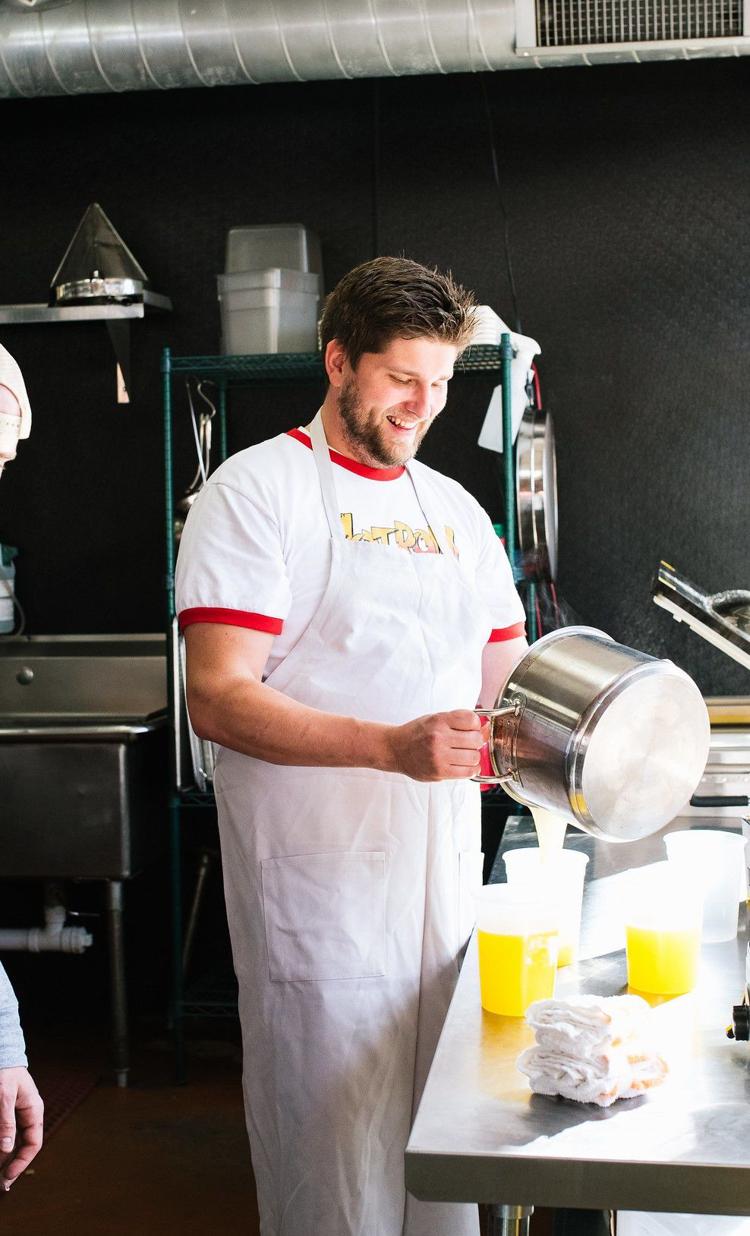 To that end, on Sun., Feb. 23, the "Family Reunion" dinner at Sidney Street will bring together McMillen, chef John Messbarger, (Peacemaker Lobster and Crab Co.), Jose Venta (Sidney Street Cafe), Bob Zugmaier (Sidney Street Cafe), Chris Bolyard (Bolyard's Meat & Provisions) and Chris Bork (Renaissance Financial, formerly Vista Ramen).
The six-course tasting menu will feature a dish from each chef, along with pairings from Dierberg & Star Lane Vineyards. Only 50 seats will be available for the dinner, which McMillen says will keep the event intimate enough for the chefs to "put out delicious food, reminisce on the old times and see where we've all progressed in our culinary field."
McMillen says the chefs thought about choosing a theme for the dinner, but, in the end, decided to just cook what they wanted to cook.
"We each have our own creative ability," he says. "The restaurants we've worked at and that we've been inspired by will showcase throughout the meal. You'll see everything from borscht to miso to roasted mushrooms to tortellini. We all respect what we do as a profession and I think that will show through the dishes."
The "Family Reunion" dinner will be held at Sidney Street Cafe on Sun., Feb. 23 at 6pm. Tickets are $150 per person, including wine pairings.
Editor's Note: The "Family Reunion" dinner at Sidney Street Cafe is sold out.
Sidney Street Cafe, 2000 Sidney St., Benton Park, St. Louis, Missouri, 314.771.5777, sidneystreetcafe.com