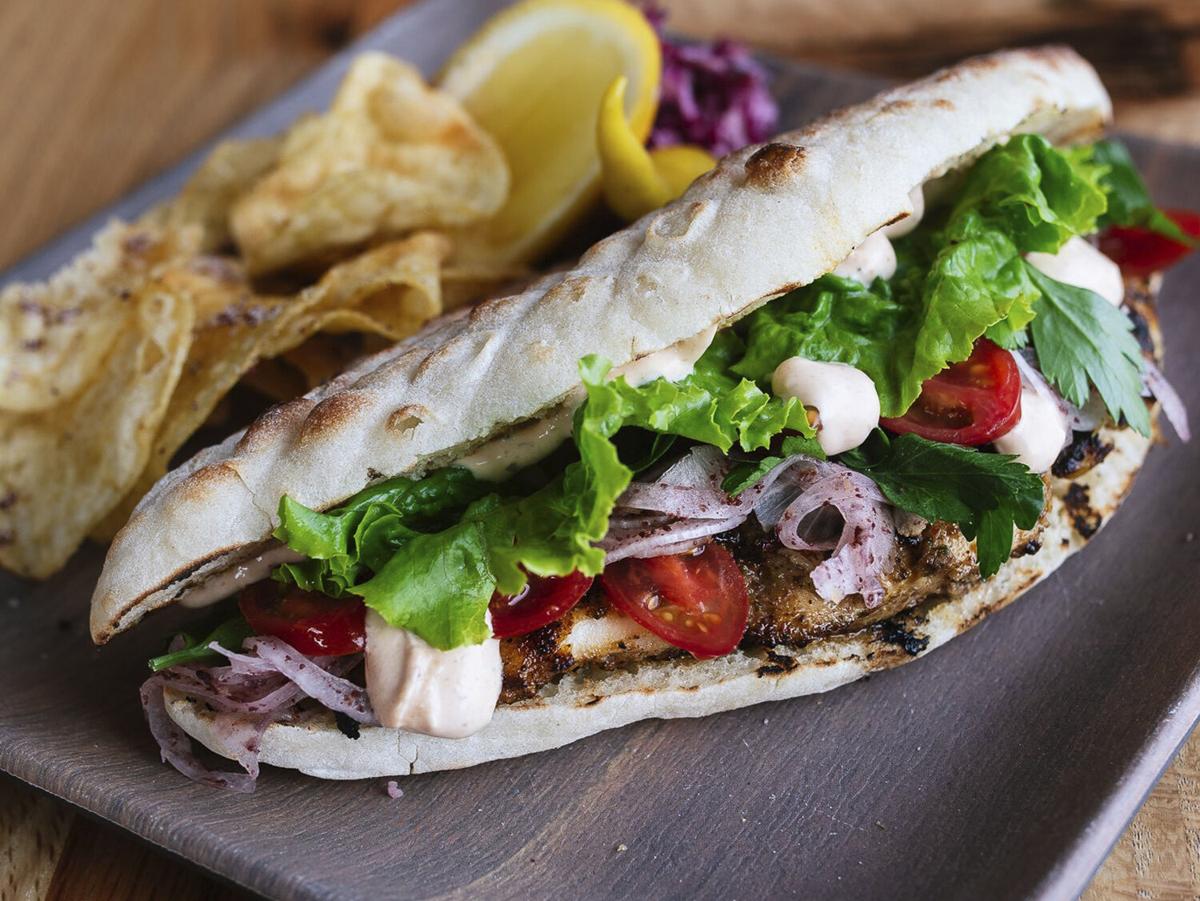 In Webster Groves, Missouri, Balkan Treat Box is offering a fish sandwich that will make you forget about the fried versions you've had before. 
This is no tartar sauce and buttered bun affair. Inspired by a traditional fish sandwich in Istanbul, the balik ekmek features the grilled fish of the day – such as marinated sea bass – plus lettuce, tomato, onion, sumac and BTB sauce. The fresh ingredients are tucked into wood-fired somun bread and paired with a lemon wedge to squeeze on top.
The sandwich is served with a side of chips, but we also recommend ordering sutlija, cinnamon-spiced rice pudding with pistachios and rose petals, for dessert.
All of your favorite Balkan-inspired street foods, from döner to pide to balik ekmek, are available for dine-in or carryout. What other lunchtime inspiration do you need?
Balkan Treat Box is open Tuesday through Saturday from 11am to 7pm or until sold out.
Balkan Treat Box, 8103 Big Bend Blvd., Webster Groves, Missouri, 314.733.5700, balkantreatbox.com