For years, chef John Perkins has thought it would do wonders if the dining public really understood how restaurants function on a financial level. So often in food media, that's not the focus – instead, it's profiling the culinary creativity of a chef or detailing the composition of a dish or drink. His Central West End restaurant, Juniper, has certainly received plenty of glowing and much-deserved press about its Southern-style food and beverage program over the years, including in the pages of Feast and other local publications.
In the past few weeks, though, that approach to restaurant coverage has all but evaporated across the globe as the COVID-19 pandemic has upended the restaurant industry. Now, discussing the real dollars and cents required to run a restaurant and how communities can support and protect small businesses amid this global crisis has taken center stage.
"It's very easy to tell the story of this dish, cocktail or this person or that person, but it's the nuts and bolts of it that make it all work in the end," Perkins says. "We're ripping off all of the pretty stuff on the outside and looking at the guts right now, and the guts are kind of boring sometimes, but it's the reality of what so many restaurant owners and chefs have to deal with. When somebody comes in and buys a $15 burger, where does that $15 go?"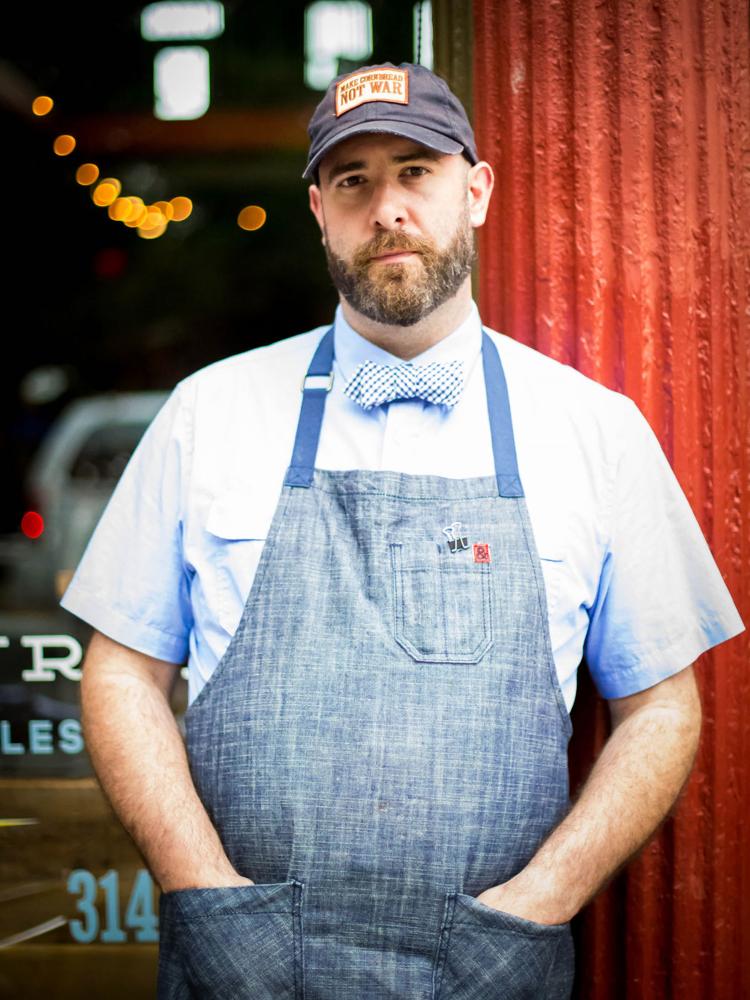 The answer to that question can vary from restaurant to restaurant.
"Not all restaurants are the same, and the prescriptions are so different," Perkins says. "There's a certain kind of commonality between all of us, but for [Juniper], we had to be pretty quick in making calls that we weren't going to make certain payments."
Recently, some restaurant owners, including Perkins, have banked on the solution provided by the U.S. Small Business Administration's (SBA) Economic Injury Disaster Loan program.
Weeks ago, as restaurants across the St. Louis area began to transition their dine-in operations to curbside pickup and delivery service, campaigns for Missouri Governor Mike Parson to activate disaster loans for small businesses started popping up on social media. Led by chefs, restaurant owners and industry workers, those requests were echoed by diners deeply concerned about the state of the local restaurant industry. The governor activated SBA loans on March 18, directing the Missouri State Emergency Management Agency and the Missouri Department of Economic Development to seek assistance for Missouri small businesses.
With low interest rates – 3.75 for small businesses and 2.75 for nonprofits – the SBA loans allow borrowers to repay the relief money over a period of 30 years in exchange for up to $2 million in assistance. SBA loans can be used toward fixed-debt payments, payroll, accounts payable and other outstanding bills incurred as a result of COVID-19. For owners like Perkins, being approved for an SBA loan stands to provide not just relief to a crushing financial crisis – it may also leave Juniper in a better economic situation in the future.
To understand why that's the case, we have to look at the guts of the business, as Perkins says. In September 2018, Perkins moved his restaurant to a new space in the same neighborhood, using a small amount of private money, he says, with the rest financed through a bank. Most of those loan terms were structured over five years. If Juniper is approved to receive an SBA loan, it will wipe out those bank loans and afford the restaurant a much lower interest rate as well as stretching out its payments over significantly longer terms and therefore reduce monthly payments overall. Perkins estimates he'll be able to cut his monthly payments in half or less depending on what he's approved for through the SBA.
"That's why it's attractive to me – because if we can get back up on our feet, if we can survive this thing, it actually puts me in a better position financially than I've ever been since we opened the restaurant," Perkins says. "I'd open up cash flow on a monthly basis, the outgoing debt payment would be substantially reduced, and just the sheer amount of pressure to make those payments goes away as well."
Perkins submitted the online application for an SBA loan over the weekend, and although it took about five hours – the website was, unsurprisingly, overloaded, he says – it's not yet finished. After the online portion of the application was submitted, he'll still need to finish and submit additional paperwork and then wait to find out if the restaurant is approved.
"I've heard it could be up to 50 days before something is settled, which is an eternity," Perkins says. "But it was the immediate move that made sense to at least start that process and see where it gets us."
In the meantime, Perkins, like so many restaurant owners across the city and country, has already had to make tough financial decisions for Juniper. He laid off his hourly employees last week and committed to paying them through the current payroll cycle. He requested rent relief from his landlord. His restaurant is still offering delivery, and he says it will continue to as long as he can swing it, even though that income is minimal.
In the meantime, like everyone living through COVID-19, he's left waiting – waiting to keep up the fight, waiting for an unknown future – but he has hope for the future.
"Stopping doing this is not part of my thinking and in order for me to remain focused and lead the team that I still have and take care of the employees I hope to welcome back, I have to remain all in," Perkins says. "I need to be as optimistic and as realistic as I can be, but we're in it. We're going to open back up again."
While many restaurant owners began navigating the SBA loan process over the past week, others are hoping for government relief with no interest attached. Not every restaurant will find relief from a lower interest rate or more generous bank terms – as Perkins said, the prescriptions can be different from restaurant to restaurant. While some in the local industry were rallying for Governor Parson to activate SBA loans in Missouri, others were trumpeting the need for forgivable loans from the federal level in order to keep their employees on payroll and continue to pay rent and bills during the worst of the pandemic. Not every owner has that luxury, of course, even in the short-term – but that's the reason the industry needs an injection of cash, not loans, to survive in the long-term.
In a video posted to social media last week, Niche Food Group chef-owner Gerard Craft announced that he would be temporarily closing all of his restaurants until further notice and keeping his employees on payroll for as long as possible, while also acknowledging that most owners won't have the capacity to do that. The chef and business owner notes that if this crisis had hit even just several years ago, it would have crumbled his restaurant group. Every restaurant owner is in a different situation, Craft says, echoing Perkins, but for everyone, it's unfathomable.
"We're making zero dollars and we have a massive payroll," Craft says. "I think the hope is that this buys us some time for the government to figure out what they're doing, and hopefully, best case scenario, we come out being reimbursed, but we're rolling the dice. The reality is most likely that this is just money we're going to lose."
By keeping some 375 employees on the Niche payroll – which pays out about $250,000 every two weeks – Craft doesn't see an SBA loan as a viable long-term option, as he'd then eventually be paying interest on payroll. Currently those employees are being paid through next week, but Craft says it's not something the restaurant group can keep up indefinitely.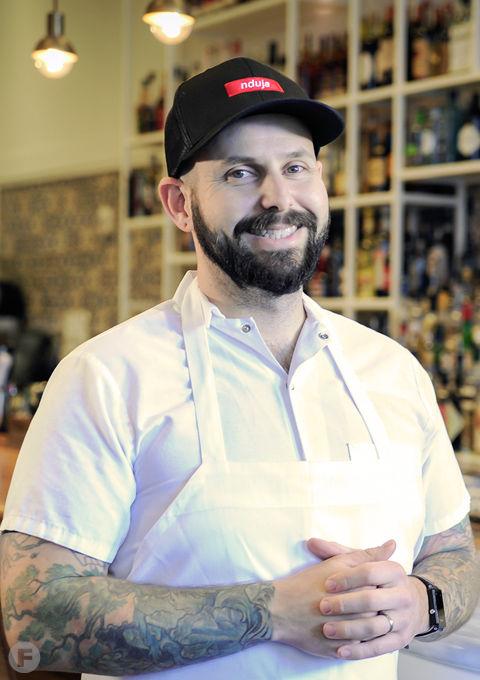 "So much of what's been proposed toward small business has been loans, which… restaurants can only take on so much debt," Craft says. "Margins are razor-thin in all restaurants. This [crisis] is going to be pretty long-term, and our business has just changed overnight, so being saddled with debt doesn't do it unless some of those things are forgivable."
Forgivable loans for business owners who keep payroll online during COVID-19 are currently being proposed in the U.S. Congress. The current $2 trillion Senate stimulus bill includes about $367 billion in loans that would convert to grants for small businesses that keep on their employees, according to reporting by Bloomberg. The Senate passed the bill yesterday, and now it moves to the House. House Speaker Nancy Pelosi has said the House will take swift action to pass the bill before the end of session Friday. Once it passes in both legislative bodies, it moves on to President Donald Trump, who has said he'd sign it immediately. 
The bill outlines four expenses that will be forgivable: payroll, interest on mortgage payments incurred before Feb. 15, rent on any lease that started before Feb. 15 and any utility that had service before Feb. 15. If employers have already laid off employees due to the COVID-19 crisis and rehire them soon, they will not be penalized for having a reduced payroll at the beginning of the crisis. The current bill offers loan forgiveness for eight weeks, which likely may not be enough time for many owners.
Tara Gallina, who owns Vicia and Winslow's Table with her husband, Micheal, echoes Craft's hope that the federal government can provide forgivable loans for their restaurants – and moreover, for their employees, who are on payroll through at least next week. The husband and wife kept their restaurants running for curbside pick-up initially, but now both have closed until further notice.
Gallina doesn't see an SBA loan as the solution to keeping payroll running; like Craft, she says that accruing debt to keep up with it isn't feasible in the long-term. If that ends up being the only option, Gallina says of course she'll consider it, but currently she says she's holding her breath and waiting to see what happens in Washington.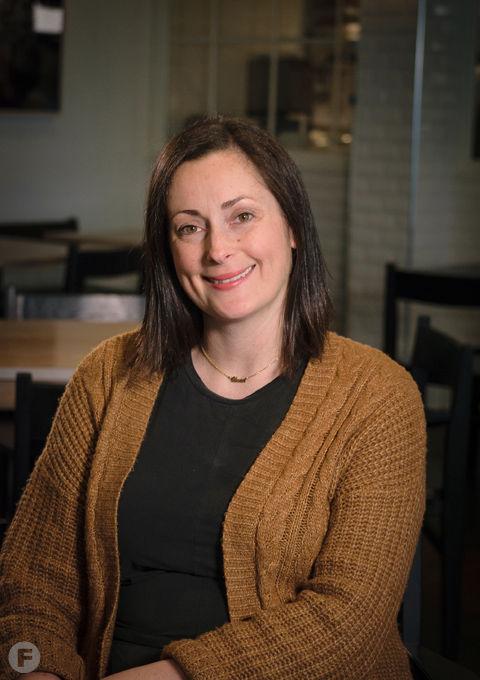 "For us, my biggest financial concern right now is paying my employees," Gallina says. "The greatest hope I'm hanging onto is not through an SBA loan, but through the federal government coming through with this bill that they're working on. There is a significant amount of assistance that could be coming to us that would allow us to essentially keep paying our employees even if we're not open, which would be a dream scenario to provide that kind of security to people until we can be operational again."
Like Craft, she's hoping Congress will pass the bill before her next payroll cycle starts over so that the hope of reimbursement is soon in sight.
"The speed at which this is moving, which is probably fast considering the gravity of it, feels very slow to people like me," Gallina says. "I don't want to give false hope to anybody, so I'm not trying to cheer it on too much, but I really believe it to be a thing. So we're kind of in a holding pattern the way it all worked out."
While restaurant owners wait for Congress to pass a coronavirus aid bill, locally, operators are coming together to help one another through the crisis. Earlier this week, Craft and Roo Yawitz, owner of The Gramophone, in partnership with Explore St. Louis and the St. Louis Community Foundation (SLCF), announced the Gateway Resilience Fund to provide short-term monetary relief to independent restaurant owners and their employees in the St. Louis area affected by COVID-19.
Brian Hall, chief marketing officer at Explore St. Louis, says that Yawitz first approached the SLCF about allocating funds and grants for eligible members of the local restaurant community.
"He was the one who originally approached the community foundation about benefiting for-profit businesses, and up until this time the community foundation has been in the business of benefiting non-for-profit businesses, so this is kind of an interesting turn for them," Hall says.
In recent days, Explore St. Louis has launched another effort to help support local restaurants, dubbed STL Take It Home. The online-only program provides an ongoing list of restaurants currently offering delivery and curbside pickup. For restaurants that have elected to temporarily close, diners are encouraged to buy gift cards online to support those spots as well.
"When people come here, they want to eat like a local," Hall says. "They want to know what's unique about St. Louis. And so now it's time to give back to the restaurants."