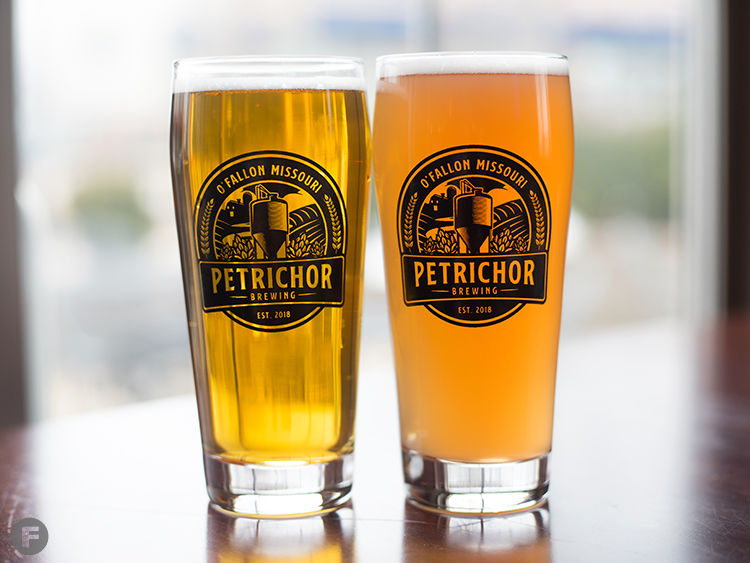 An O'Fallon, Missouri, brewery is getting a serious overhaul – new name and all.
Petrichor Brewing announced that it is rebranding to Shortleaf Brewing, and owners (and brothers) Jonathan and Michael Crowell have brought on their other brother, Matthew Crowell, and brother-in-law Bob Hoffman as the company makes the change. The name comes from the Shortleaf Pine, a tree native to Missouri.
Fans of the brewery need not worry about the transition – the location and the beer isn't going anywhere. The Winghaven neighborhood location at 7434 Village Center Drive will continue serving beer and elevated bar fare, but the rebranded company is adding something even bigger: a brand-new brewing facility in Camdenton, Missouri, at the Lake of the Ozarks.
The state-of-the-art facility at 311 South Business Route 5 will feature a fully automated three-vessel system from Alpha Brewing Operations, and the brewery will have a full capacity of 150 barrels at any given time for improved production. Shortleaf will also be purchasing a canning line, allowing the brewery to distribute their own beers for the first time. In all, the space is a whopping 6,000 square feet with an additional 2,000 square feet of patio space.
"We are very excited about the location we landed on," Jonathan Crowell said in a release. "I love the Lake of the Ozarks and have had the pleasure of living down there for more than 15 years. Many of the bar and restaurant owners/managers are my friends. Expanding there just makes sense to me, so we took a lot of time finding the perfect spot. We're happy to become part of the lake community and hope to be the go-to local spot for many of its residents."
There is no set opening date yet, but expect the new Shortleaf Brewing facility to open in spring 2022. The brewing brand will still be known as Petrichor until Thanksgiving, and a "funeral" will be held for Petrichor at the O'Fallon location on Black Friday, followed by the official introduction of the Shortleaf name. 
Petrichor Brewing (soon to be Shortleaf Brewing Co.), 7434 Village Center Dr., O'Fallon, Missouri, 636.265.4004, petrichorbeer.com