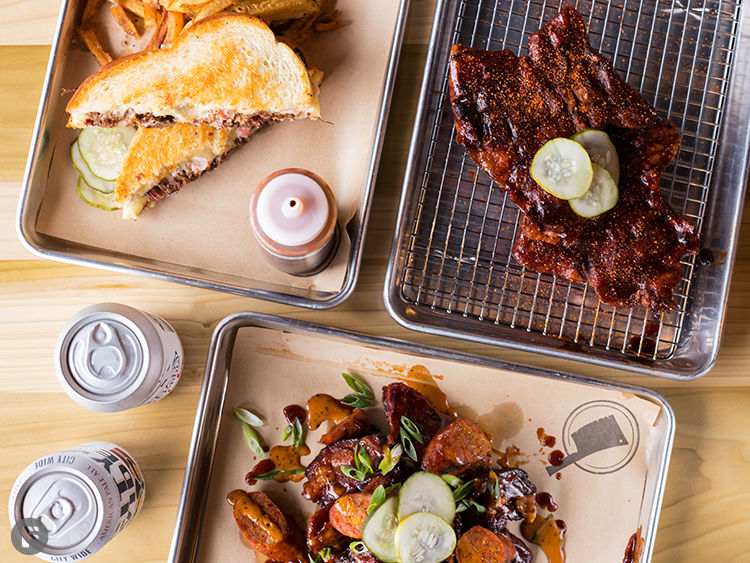 Barbecue-lovers in The Grove neighborhood of St. Louis can get their fill again at BEAST Butcher & Block. The popular barbecue restaurant has announced that it is once again open for business after a temporary COVID-19 closure. 
"COVID can knock us down but it won't knock us out," co-owner David Sandusky said in a press release. "We adjusted over the past few months, and we're excited to get back to what we do best." 
The menu offers meats by the pound and a variety of sides, but seven new sandwiches and three burgers will also be mainstays on the menu. Options include a brisket cheesesteak and a smoked meatball sandwich, but you can also get simple sandwiches made with smoked meats like the house pulled pork or brisket. 
Aside from the new sandwiches, fans can expect the same BEAST Butcher & Block, however change is planned for the restaurant in the future. Sandusky plans to open a full bar inside the restaurant, with the concept someday switching from a counter-service to a full-service joint, but there is no set timeline yet. 
Expect the restaurant to be open Wednesday through Sunday from 11am to 8pm for carryout, indoor dining and outdoor dining. 
Editor's note: This story has been updated to reflect that BEAST Butcher & Block plans to switch to a full-service restaurant in the future. 
BEAST Butcher & Block, 4156 Manchester Ave., The Grove, St. Louis, Missouri, 314.944.6003, beastbbqstl.com