Amid both the COVID-19 crisis and protests over the death of George Floyd, many are looking for ways to support their local Black communities. In St. Louis, these Black-owned restaurants and food businesses offer everything from burgers and barbecue to French macarons and vegan desserts.
This list will continue to be updated. Did we miss your favorite Black-owned spot? Email us at editor@feastmagazine.com.
12.Oh.7 
12.Oh.7 calls itself an "herban" eatery; all of its products are plant-based and vegan. It typically sticks to catering, but the kitchen has starting cooking meals for pick-up on Wednesdays, Thursdays and Fridays. The menu changes daily, but options might include volcanic "phish" tacos, a play on Taco Bell's crunchwrap or a vegan milkshake. Those who want to try the meal service can order online; after you place your order, you'll be given the pickup address. 
12.Oh.7, 314.637.9410, 12oh7eats.com
Alchemy Bakery
Alchemy Bakery is an online bakeshop from acclaimed St. Louis pastry chef Tyler "Tai" Davis. You can order from whatever selections he has on his website; currently, he offers macarons, chocolates, cakes and cheesecakes. If you have a special order, you can reach out to Davis to see what his keen knowledge of flavors and careful eye for design can create for you.  
Alchemy Bakery, tai-davis.com
Ari's Ice Cream Parlor and Cafe
We won't judge if you eat dessert before breakfast for lunch at this ice cream parlor. Ari's hand-crafted ice cream comes in classic flavors like vanilla, chocolate, moose tracks, cookie dough and more. Enjoy them by the scoop, in a sundae or banana split. Looking for something a little more savory? Try the salmon croquettes in a sandwich or as a plate, or spring for the Ari's One Pounder if you have an appetite; this monstrous sandwich is piled high with sliced turkey breast, chicken breast and roast beef and served with your toppings and bread of choice.
Ari's Ice Cream Parlor and Cafe, 5572 Natural Bridge Ave, St. Louis, Missouri, 314.328.2992, arisicecreamparlorandcafe.com
Baby Kakez
Baby Kakez will satisfy your sweet tooth most days of the week with their cupcakes, brownie pops and chocolate-dipped strawberries, but they can also satisfy your barbecue cravings on Saturdays. That is when the shop sells barbecue from Gary Jones, the husband of baker Michelle Jones. The barbecue on Saturday allows the couple to each chase one of their passions. 
Baby Kakez, 3305 Olive St., Midtown, St. Louis, Missouri, 314.358.5880, babykakez.net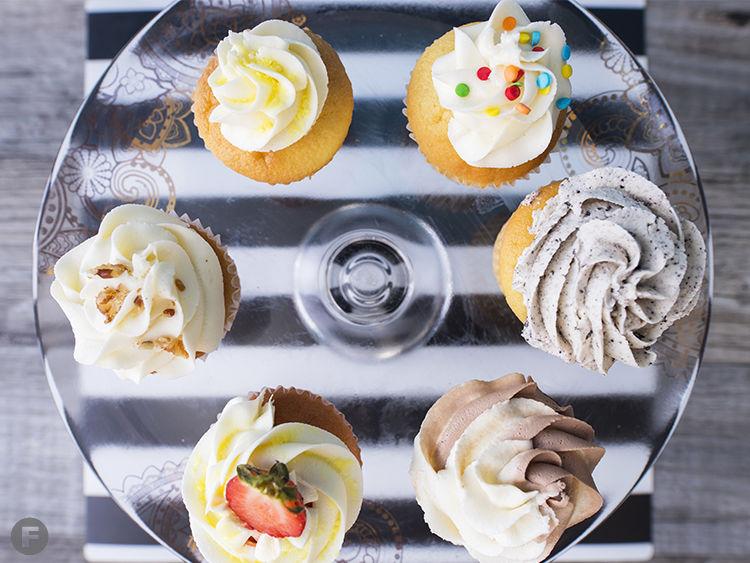 Backyard Smokehouse 
Backyard Smokehouse smokes ribs, rib tips, turkey ribs, turkey legs, pork steaks and chicken wings, so you can be sure to find a meat to your liking. Get them as a combo with sides and white bread or on a sandwich with sides like potato salad, spaghetti, beans and corn on the cob. The spot also sells burgers and hot dogs if you want to go for something a little simpler. 
Backyard Smokehouse, 75 Black Jack Court, Florissant, Missouri, 314.738.9131, facebook.com/backyardsmokehousestl
Bait
Seafood is the star of the menu at Bait, which debuted from owner Kalen Hodgest early last year to wide acclaim. The restaurant offers a wide range of fish from swordfish to sea bass to Caribbean red snapper. While steak-lovers can find something on the menu as well, look for hints of the sea in dishes like the squid ink pasta and the stuffed lobster. 
Bait, 4239 Lindell Blvd., Central West End, St. Louis, Missouri, 314.405.2797, baitstl.com
Bar Italia
Bar Italia brings a piece of Europe to the Central West End. Whether you are looking for a patio to sip wine and enjoy a cheese plate or sit down to a fine Italian dinner, Bar Italia is bound to have something for you. Pasta options range from fettuccine with fennel sausage, veal and chicken to rigatoni with an assortment of wild mushrooms. If you're looking for fewer carbs, other entrees include steak medallions, grilled New Zealand lamb chops and roasted salmon with polenta. 
Bar Italia, 13 Maryland Plaza, Central West End, St. Louis, Missouri, 314.361.7010, baritaliastl.com
Barcode and Grill
This St. Ann spot is temporarily closed, but keep an eye on the Barcode and Grill Facebook page to see when they are opening up again. Once they do, you can stop in for Friday fish specials, Saturday specials on wings, catfish and pork chops and taco Tuesdays. The restaurant also offers margaritas to go, so you can take your whole meal home or onto their back patio to enjoy, no matter the day of the week. 
Barcode and Grill, 10806 St Charles Rock Road, St Ann, 314.528.6020, facebook.com/Barcodeandgrill
Big Boyz Burgers and More
This Berkeley joint has burgers, sandwiches, chicken and – maybe more surprisingly – fried rice. Whether you're craving a burger, Philly cheesesteak, po'boy, grilled cheese or a classic St. Paul sandwich, Big Boyz has them all. Stop in for soul food Sunday for a little extra something off-menu. The restaurant is temporarily closed for COVID-19, but you can look for updates on its Facebook page. 
Big Boyz Burgers and More, 6130 Madison Ave., Berkeley, Missouri, 314.528.6111, bigboyzstl.com
Big Mama's BBQ
As an East St. Louis staple, Big Mama's BBQ serves two states, and the restaurant claims it has the best barbecue in both Missouri and Illinois. Everything is done St. Louis-style with a sweet, tomato-based barbecue sauce. Pork is king at Big Mama's; you can go for the ribs, rib tips or pulled pork sandwich piled with coleslaw. Make sure to try the house specialty "cooters," cheese fries topped with anything from barbecue sauce to smoked meat to jalapeño ranch. 
Big Mama's BBQ, 5900 St. Clair Ave., East St Louis, Ilinois, 618.398.8950, bigmamasbbq.com
Bold Spoon Creamery
This small-batch creamery just started this year, but you can find them at upcoming farmers' markets in the St. Louis area and can order their indulgent pints online. Creative flavors include goat cheese with fig jam, lemon curd, garden mint, salted chocolate and more. 
Bold Spoon Creamery, boldspooncreamery.com
Burger 809
Burger 809 originally began as a catering company in 2015, but the restaurant opened its brick-and-mortar location on Cherokee Street in May 2019. Chef-owner Tasha Smith offers signature sliders and sandwiches along with Southern-inspired sides and desserts. 
Burger 809, 2619 1/2 Cherokee St., Cherokee Business District, St. Louis, Missouri, 314.899.5959, burger809.com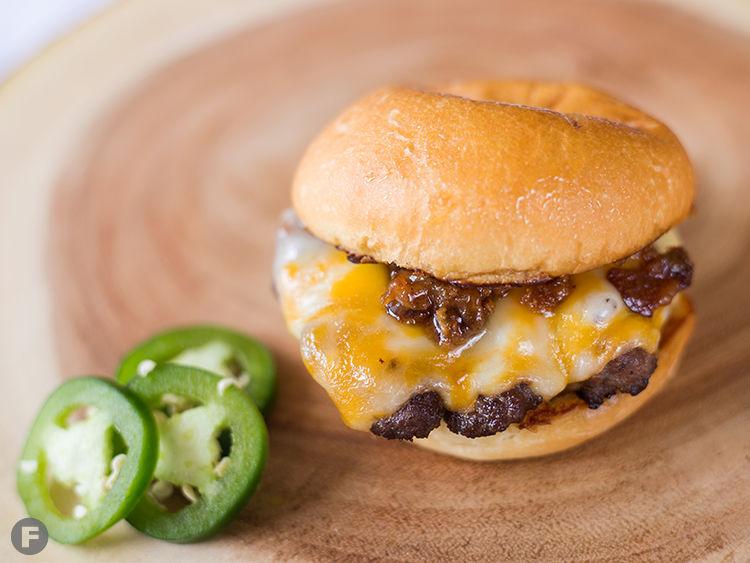 C&K Barbecue
This historic spot has been serving up barbecue in St. Louis since 1963. C&K Barbecue started in Ferguson, but now you can find its signature pulled pork sandwiches in Pine Lawn. Try the "ol' skool" for a real treat: pork is served on a bun, topped with creamy potato salad, drenched in sauce and wrapped in butcher paper. 
C&K Barbecue, 4390 Jennings Station Road, Pine Lawn, Missouri, 314.385.8100, candkbbq.com
C. Oliver Coffee + Flower Bar
We'll say it: C. Oliver Coffee + Flower Bar just might be the dreamiest café in St. Louis. The Maplewood, Missouri, coffee shop doubles as a flower shop, offering beverages and baked goods alongside bouquets. Owner Olivia Medina designed the space for customers to be able to work and be creative, surrounded by a pink floral backdrop and fresh flowers throughout. The Lola, which combines chai with strawberry milk, is almost as pretty as the café itself.
C. Oliver Coffee + Flower Bar, 7401 Hazel Ave., Maplewood, Missouri, 314.239.3156, facebook.com/pg/C-Oliver-Coffee-Flower-Bar
Cakefusion Cake and Cupcake Design Studio 
Cakefusion is not your typical bakery. At this design studio, Cakefusion bakes the cakes and you do everything else to decorate it. You can choose to decorate six cupcakes or a six inch cake with all the fix-ins, or call for custom orders. 
Cakefusion Cake and Cupcake Design Studio, 5305 Pershing Ave., Debalivere Place, St. Louis, Missouri, 314.900.5515. cakefusion.fun
Caribbean Delight
Husband-and-wife duo Danny Roofa and Chrisanna Little, along with co-owner Pierre Miller, opened this authentic Jamaican spot on Gravois in 2017. The traditional island dishes bring the heat (except for the oxtails and the brown-stew chicken), so make sure you are ready to sweat it out. Whether you are looking for your fill of curry, saltfish or boiled ackee, you'll find what you're craving here. 
Caribbean Delight Jamaican Restaurant, 3526 Gravois Ave., South City, St. Louis, Missouri, 314.799.1463, facebook.com/CaribbeanDelightJamaicanRestaurant
Cathy's Kitchen
Chef and co-owner of Cathy's Kitchen, Cathy Jenkins, was inspired to open the restaurant during a cross-country road trip, and the rest is history in Ferguson. The diner-style joint continues to serve up dishes inspired by St. Louis, California, New Mexico, Texas, Chicago and more. Be sure to try one of Jenkins' signature dishes: The Cajun seafood macaroni and shrimp and grits are both sure to take your tastebuds on a trip down south. Cathy's is temporarily closed due to damage done during protests, so keep an eye out for when she opens back up again. 
Cathy's Kitchen, 250 S. Florissant Road, Ferguson, 314.524.9200, facebook.com/CathysKitchenrestaurant
CBS Barbecue and Cafe Brown Stone Catering
CBS Barbecue is only open on weekends, so plan ahead to catch a meal from this spot. Depending on the day, CBS might offer barbecue, a fish fry or a soul-food dedicated menu. Whether you end up with a seafood boil packed with crab, shrimp and turkey sausage or a smothered pork steak served with Cajun okra and candied yams, you are in for a meal that will leave you satisfied. 
CBS Barbecue and Cafe Brown Stone Catering, 5508 St Louis Ave., Wells-Goodfellow, St. Louis, 314.345.0537, facebook.com/cbsbbqs
CC's Icees Galore
CC's Icees Galore doesn't just specialize in icees in Alton; it's also become a popular spot for vegan cuisine. CC's offers vegan versions of a "chicken" sandwich, "chicken" Caesar wraps, nachos, pulled "pork," chili and broccoli and "cheese" soup. The family-owned joint also caters events, so if you want to make an upcoming celebration vegan, just give CC's a call.
CC's Icees Galore, 231 East Delmar, Alton, Illinois, 618.433.8300, ccsiceesgalore.com
Chillax Tap & Co.
Chillax Tap & Co. serves craft beer in an atmosphere where you can, well, chillax. This beer hall has 30 rotating taps of craft beers and ciders from both St. Louis and around the country. Wondering if they have the beer you're looking for? They have their tap list online so you can browse before you go. 
Chillax Tap & Co., 714 W. Pearce Blvd., Wentzville, Missouri, 636.887.0387, chillaxstl.com
Cupcake Fetish
Cupcake Fetish makes cupcakes the star of the menu, but the bake shop also features standard sized cakes and cake pops if that tickles your fancy. Go for the simply sweet vanilla or chocolate for something classic, or dive into some of the fun flavors like tequila-lime, horchata, pineapple cheesecake and more to bring a little extra flair to your next event (or just a Tuesday night.) 
Cupcake Fetish, 2286 McKelvey Road, Maryland Heights, Missouri, 314.628.1036, cupcakefetish4u.com
De Palm Tree
Often referred to as St. Louis' unofficial Chinatown, the dining district along Olive Boulevard in University City is one of the city's most diverse stretches of restaurants. It's also home to De Palm Tree, which serves standout Jamaican fare in a laid-back, island-inspired atmosphere complete with photos of Bob Marley throughout. Naturally, smoked jerk chicken served with a tangy, spicy house jerk sauce is the house specialty, but we also love the savory-sweet fried plantains. Want to bring a bit of the island experience home? De Palm Tree is now selling bottles of its signature Jamaican jerk sauce.  
De Palm Tree, 8631 Olive Blvd., University City, Missouri, 314.432.5171, depalmtreerestaurant.com
Diner's Delight
Diner's Delight has been serving soul food to customers in South City for half a century. The menu rotates each day of the week, but expect to find classics like fried chicken, beef ribs, pork chops, chicken and dumplings and more. Each plate includes a choice of bread and two sides, which could be sweet potatoes, mac 'n' cheese, green beans, red beans and rice or a smattering of other options depending on the day. 
Diner's Delight, 1504 S. Compton Ave., The Gate, St. Louis, Missouri, 314.776.9570, facebook.com/DinersDelightSTL
DSquared Bistro
DSquared Bistro offers a menu of appetizers, sandwiches and plates that are sure to satisfy. Try the chef's special, the Philly Egg Roll, stuffed with the cheesesteak ingredients you would typically find on Philadelphia's signature sandwich. 
DSquared Bistro, 2811 E. Prairie Ave., Jeff-Vander-Lou, St. Louis, 314.405.8015, facebook.com/Dsquaredbistro
Drake's Place
Drake's Place has been a longtime dream for St. Louis native Sonny Lewis, who owns the restaurant with his wife, Bridgett. Sonny got his start in the industry as a dishwasher at age 14 and spent the next 40 years working his way up through country clubs and fine-dining restaurants before the couple opened Drake's in May 2014. The menu, which was refined on an episode of Restaurant Impossible last fall, includes New York strip steak, portabella chicken with Chardonnay cream sauce, linguini aglio e olio, fried catfish and more. This week, Sonny and Bridgett decided to board the restaurant up due to the recent unrest in the neighborhood, but they are still open for business. 
Drake's Place, 701 S. Florissant Road, Ferguson, Missouri, 314.736.1140, drakesplacestl.com
Eddie's Southtown Donuts
If you're looking for a hot and fresh donut, turn to Eddie. Whether you are in the mood for a classic glazed, a vanilla frosted, a long john or a cinnamon twist, Eddie's is sure to have the sweet breakfast you are looking for. Don't feel like leaving the house? You can also order these donuts via Postmates for delivery. 
Eddie's Southtown Donuts, 4701 S. Kingshighway Blvd., Southampton, St. Louis, Missouri, 314.832.1200, facebook.com/pages/category/Dessert-Shop/Eddies-Southtown-Donuts
Emmanuel's Family Restaurant
Emmanuel's Family Restaurant serves up comfort food for carnivores and vegans alike. You can order burgers with beef patties or Beyond Meat ones, or you can substitute your shrimp po'boy craving with a fried mushroom version. If you prefer the real thing, the menu is loaded with other fried seafood including shrimp, catfish and swai. 
Emmanuel's Family Restaurant, 4401 S Broadway, Mt. Pleasant, St. Louis, Missouri, 314.300.8884, emmanuelsrestaurant.com
The Fattened Caf
This Filipino barbecue pop-up company can be found slinging up their food at Earthbound Beer each month, but keep an eye out for them at local farmers markets as well. This husband and wife duo cook dishes inspired by classic Filipino dishes. Expect to find a lot of meat on sticks cooked over coal. 
The Fattened Caf, facebook.com/TheFattenedCaf
Five Aces Bar-B-Que
After neighbors encouraged Antonio and Toshia Ellis to start selling Antonio's smoked meats, the two opened Five Aces in Shaw. Here, you can try meats seasoned with his "no salt" technique, including brisket, rib tips, smoked wings and pork steak. You can also go for a sandwich or burger if you're in the mood. The barbecue joint is reopening for business on June 4 following the shutdown.
Five Aces Bar-B-Que & Southern Cooking, 4000 Shaw Blvd., Shaw, St. Louis, Missouri, 314.489.3481, fiveacesbbq.com
Gobble Stop Smokehouse
Gobble Stop Smokehouse is "where the bird is the word." You get can poultry in almost too many ways to choose: pulled chicken, marinated chicken breast, smoked wings, turkey ribs, smoked turkey tenderloin, a turkey burger and more. The restaurant also serves creative and gourmet cookies for dessert, so make sure to pick one up to wrap up your meal.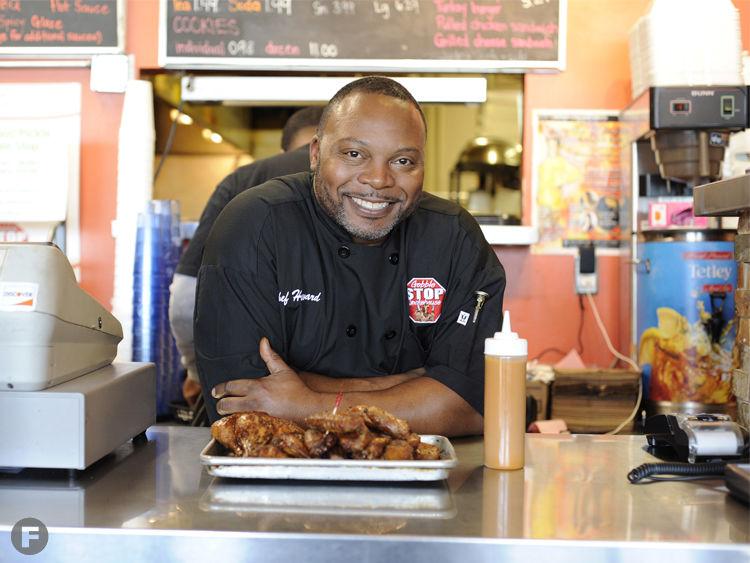 Gobble Stop Smokehouse, 1227 Castillon Arcade Plaza, Creve Coeur, Missouri, 314. 878.5586, gobblestopsmokehouse.net
Gourmet Soul Restaurant and Catering
Just around the corner from the City Museum in Downtown St. Louis, Gourmet Soul Restaurant and Catering is a destination for, well, gourmet soul food. Look for crispy fried swai, smothered pork chops and baked chicken served alongside classic sides like mac 'n' cheese, green beans, sweet potatoes and cornbread dressing. In late May, Gourmet Soul reopened for takeout and curbside pickup, and is also offering delivery through DoorDash; the restaurant also partnered with Purina to feed first responders during the pandemic.
Gourmet Soul Restaurant and Catering, 1620 Delmar Blvd., St. Louis, Missouri, 314.339.5658, gourmetsoul.com/chef
Gulf Shores Restaurant & Grill
Gulf Shores brings the fresh and Cajun-inspired seafood of the southern coast to Creve Coeur and Edwardsville. The Edwardsville location is still closed due to COVID-19, but you can still get plenty of seafood, sandwiches and more at Gulf Shores. Check out their new family packs: Feed your whole family shrimp, crab, fish or chicken with all the fix-ins for a discounted price. 
Gulf Shores Restaurant & Grill, multiple locations, gulfshoresrestaurantandgrill.com
His and Hers BBQ
At His and Hers BBQ in O'Fallon, Missouri, husband-and-wife team Derek and Tracie serve "his smoke, her way." Derek oversees the meat, including tender brisket, pulled pork and smoked or fried wings, while Tracie handles the sides, such as mac 'n' cheese, baked beans, skilled corn, fried okra and spicy green beans. In true St. Louis fashion, the tender 1-inch pork steak is the best-seller – "no knife needed."
His and Hers BBQ, 2449 State Hwy K., O'Fallon, Missouri, 636.294.5880, hisandhersbbq.com
Map by Jon Copeland
Indie Eatery
Indie Eatery is all about simplicity and sustainability, and the St. Peters brunch spot reflects that sensibility in its menu. St. Louis natives Shannon and AJ Thompson serve up fresh dishes like The Biome (brown butter waffle with fresh fruit salsa), Compost Nachos (sweet potato tortilla chips with spicy white queso, roasted corn, sweet peppers and smoked chicken) and a series of sides and sippers. 
Indie Eatery, 7827 Mexico Road, St. Peters, Missouri, 636.387.1000, eatsbyindie.com
Jaden's Diner
Jaden's Diner serves up soul food in a cozy diner atmosphere in The Ville. Whether you are craving oxtails, short ribs, fried catfish or fried chicken with all the fix-ins, you are sure to leave Jaden's happy and stuffed to the brim. 
Jaden's Diner, 4251 Dr. Martin Luther King Drive, The Ville, St. Louis, Missouri, 314.534.3512, facebook.com/jadensdiner
JC Supper Club
Whether you're looking for steak or seafood, JC Supper Club has you covered. Try one of the fresh-caught fish sandwiches or dinners with catfish or tilapia, or get creative with the Water Tower: hand-cut fried fish topped with sweet peppers, tomatoes, lettuce, olives, jalapeños and drizzled with cheese and aïoli over a bed of chips. 
JC Supper Club, 9053 Riverview Drive, St. Louis, Baden, Missouri, 314.755.1923, facebook.com/jcsupperclub
Jenny's Diner
Jenny's Diner offers a breakfast menu that you would expect of any diner – eggs, breakfast sandwiches, omelettes and skillets. But by dinnertime, the menu takes on a cuisine that you don't often see in Missouri: Zambian. The African items include Hungarian sausage, chicken curry, beef stew and a vegetarian plate with rice, sweet potatoes or nshima, a Zambian staple food similar to polenta. The Zambian dinner menu is available after 4pm. 
Jenny's Diner, 45 Forum Shopping Center, Chesterfield, Missouri, 314.548.1001, jennydiner.com
Jerk Soul
Jerk Soul has been serving up Caribbean food in North St. Louis since it debuted in 2018. Chef Zahra Spencer serves up her versions of traditional Caribbean dishes like jerk chicken, oxtails and saltfish. Spencer also adds a little "jerk soul" to dishes like pizza, burgers and more, so make sure to explore the non-traditional menu. The popular spot just moved down to Cherokee Street, so be sure to note the new address. 
Jerk Soul, 3108 Cherokee St., Gravois Park, St. Louis, Missouri. 314.601,3871, facebook.com/jerkstoulstl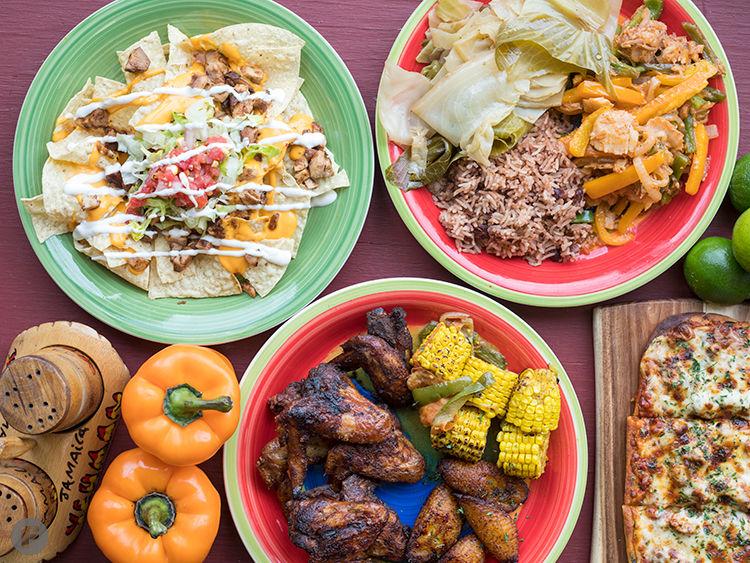 Joe-Jo's Fish and Chicken
Whether you are looking for chicken or fish, Joe-Jo's has you covered. You can get fried chicken, catfish, tilapia, jumbo shrimp and more as either a sandwich or a dinner plate. Not feeling like eating anything fried? Joe-Jo's also offers grilled fish and shrimp if you want to go with something a little lighter. 
Joe-Jo's Fish and Chicken, 4132 Dr. Martin Luther King Dr., Vandeventer, St. Louis, 314.349.1833, joejos.com
Just Chicken
Despite its name, Just Chicken serves a couple things besides poultry, but chicken is, of course, the star of the menu. Go for wings, tenders, gizzards, a chicken sandwich, a chicken burger or a chicken Philly. Round out the meal with sides; you can choose fries, rolls or even mini waffles with syrup to make your own version of chicken and waffles. 
Just Chicken, 130 S. Florissant Road, Ferguson, Missouri, 314.733.9099, justchickenstl.com
Just 1 Taste Catering
In addition to catering, Just 1 Taste now offers a menu for pickup or delivery through DoorDash and Grubhub. The restaurant serves up plenty of sandwiches, but look to the plates to fill you up for the rest of the day. Served with one or two sides, go for jumbo fried shrimp, rib tips, fried swai, turkey ribs and crispy snoots. Just 1 Taste also offers family meals of both fried fish and chicken with all the fix-ins so you can feed the whole house if you need to. 
Just 1 Taste Catering, 18 Patterson Plaza, Florissant, Missouri, 314.733.9400, just1tastecatering.com
Kitchen 4AM
Kitchen 4AM serves up southern-inspired seafood and comfort food downtown. Dishes like crab fries smothered in Cajun queso and Old Bay seasoning and the Ocean's Delight 4AM pasta with regular, garlic or Cajun alfredo will leave you feeling full and happy as a clam. 
Kitchen 4AM, 1405 Washington Ave., St. Louis, Missouri, 314.300.8422, kitchen4am.com
Krab Kingz
Whether you are in O'Fallon, Illinois, Shrewsbury, Jennings, or St. Louis proper, Krab Kingz will satisfy your seafood craving with their boils. Seafood boils can include shrimp, crab or lobster, and they come loaded with corn, sausage, eggs and potatoes. Looking for something a little less messy? Go for a basket of fried shrimp, fried fish or even chicken strips. You can even order an extra crab cluster on the side if you want a little somethin' somethin'. 
Krab Kingz, multiple locations
La Patisserie Chouquette
Pastry chef Simone Faure owns La Patisserie Chouquette, one of St. Louis' best bakeries. The Botanical Heights bake shop specializes in French treats, including impeccable French macarons in flavors both traditional (salted caramel, raspberry, rose) to the creative (Fruity Pebbles, fig and goat cheese with Port, cilantro-chile-lime). After a brief closure due to COVID-19, Chouquette is now accepting online orders for its macarons as well as flaky croissants, cakes, brownies, pecan buns and more.
La Patisserie Chouquette, 1626 Tower Grove Ave., Botanical Heights, St. Louis, Missouri. 314.932.7935, simonefaure.com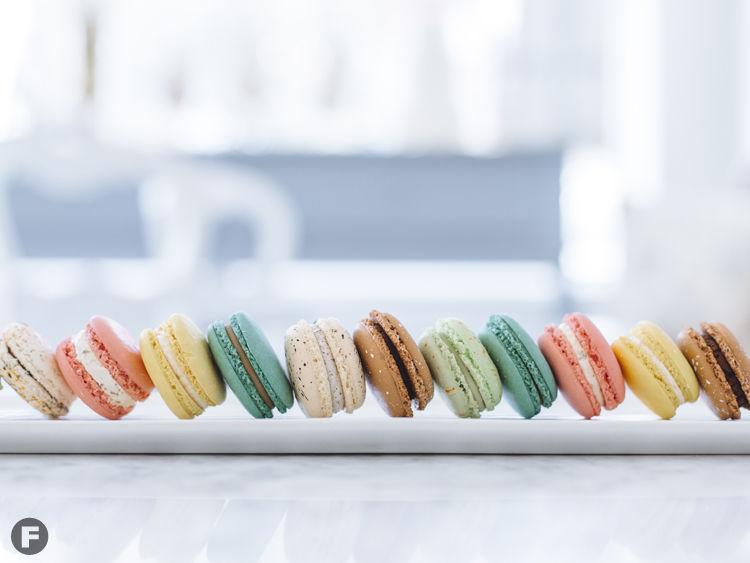 Lefty's Fried Rice
Lefty's Fried Rice has a menu that reflects its particular brand of Americanized Chinese food, blended with a couple of classic American items like burgers and fries. Customers can go for the assortment of fried rices – plain, pork, ham, chicken, beef, shrimp, duck, special (chicken, beef, pork, shrimp) and seafood (shrimp, crab, lobster) – or one of the spot's variations on lo mein or the St. Louis classic St. Paul sandwich. Love crab rangoons? Make sure to try Lefty's take on a spicy crab rangoon, or the fancier lobster rangoon. 
Lefty's Fried Rice, 3000 S. Jefferson Ave, Benton Park, St. Louis, Missouri, 314.899.0169, leftysfriedrice.com
Lil' Mickey's Memphis Barbeque
At Lil' Mickey's they say its "no gimmicks, jus' barbeque." This St. Peters spot has been slinging barbecue for over a decade now. Their barbecued meats include pulled pork shoulder, chopped pork shoulder, beef brisket, turkey breast, chicken and pork spare ribs. Get your meat of choice on a sandwich smothered in barbecue sauce, as a part of a dinner plate or just pick it up by the pound to feed the whole family. 
Lil' Mickey's Memphis Barbeque, 1020 Cave Springs Blvd., St. Peters, Missouri, 636.922.4227, lilmickeysbbq.com
London's Wing House
London's Wing House began as London & Son's Wing House in 1963 in St. Louis. It closed in 2006, but was reopened in 2010 by Patrick London under the current name. One thing didn't change: the family's wing recipe. Those wings are the star of the menu; get them in one of the London's Famous Dinners, served with a side, roll and a drink. You can order the wings smothered in hot sauce or ketchup, or for an extra dollar, you can smother them in rice and gravy. 
London's Wing House, 1412 Chambers Road, Dellwood, Missouri, 314.521.0877, londonswinghouse.com
Mello Freeze
Mello Freeze is an East St. Louis classic. This ice cream stop has been in business for nearly 50 seasons, and it shows no signs of stopping yet. Make sure to try one of their slushes and a cone dipped in their signature crunch topping. 
Mello Freeze, 1438 Bond Ave., East St. Louis, Illinois, 618.874.5656, facebook.com/mellofreezeicecream
Meskerem 
Meskerem has been serving up authentic Ethiopian cuisine on Grand since 2007. Whether you get a vegan or meat dish to scoop up with your injera, you can be sure that it will be packed with flavor. Leave your forks at home; you won't need them to pig out on the feast of your choice. 
Meskerem Ethiopian Restaurant, 3210 S. Grand Blvd., Tower Grove South, St. Louis, Missouri, 314.772.4442, meskeremstl.com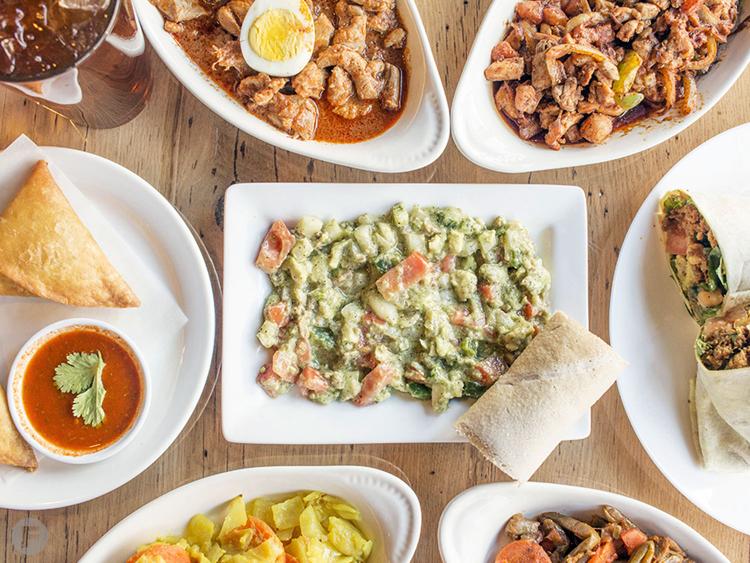 Mom's Soul Food Kitchen & Catering
Whether you're looking for a breakfast or dinner made with love, Mom's Soul Food Kitchen will fill the hole in your heart (and stomach). Daily specials include fried fish, oxtail, short ribs and chicken and dumplings, but you can find platters packed with turkey wings, fried chicken, rib tips and chitterlings any day of the week. Don't overlook dessert; options include bread pudding, banana pudding, caramel cake, chocolate cake and more. 
Mom's Soul Food Kitchen & Catering, 4909 Delmar Blvd., Fountain Park, St. Louis, Missouri, 314.328.1333, momssoulfoodkitchen.net
Mother's Fish
Mother's Fish fries up fish southern-style in Clayton and North St. Louis. While you can get delicious, crispy fish, you can also get plenty of other sandwiches: tripe, pork chop, burgers and both steak and chicken versions of a cheesesteak. They also sell wing dinners if you want to stick to land for tonight's meal. 
Mother's Fish, multiple locations, facebook.com/MothersFishSTL
Ms. Piggies' Smokehouse
The specialty at Ms. Piggies' Smokehouse is the St. Louis-style hickory smoked ribs, but even if ribs aren't your thing, meat-eaters are bound to find something to love on the menu. Try any of the restaurant's smoked meats, such as brisket, pork steak or hot links. If you're looking for a red meat alternative, Ms. Piggies' also serves up a fried fish platter or sandwich that will have you singing. 
Ms. Piggies' Smokehouse, 10612 Page Ave., 314.327.3029, mspiggiessmokehouse.com
My Just Desserts
Given that the place is named for desserts, you might be surprised to learn that this Alton spot was first known for its chicken salad recipe. But when the chicken salad isn't bringing customers back, the pies are. Up to a dozen pies are available for order each day, but if you want your pick of the litter, you might want to go early before someone swipes your favorite. 
My Just Desserts, 31 E Broadway, Alton, Illinois, 618.462.5881, myjustdesserts.org
Natalie's Cakes and More
Chef-owner Natalie DuBose first opened her cake shop in Ferguson in 2014. Shortly after, amid the protests in response to the death of Michael Brown, Natalie's Cakes and More was physically damaged. Over time, the shop has made a full recovery and even has a new, recent location in Jennings on Florissant Avenue. DuBose offers cakes, obviously, but also makes cookies, pies and brownies in an array of creative flavors. Looking for something a little more exciting? DuBose also creates alcohol-infused cupcakes and cakes with a variety of liquors. 
Natalie's Cakes and More, 6621 W. Florissant Ave., Jennings, Missouri, 314.398.3951, nataliescakesandmore.com
Northwest Coffee Roasting Co.
Not only does Northwest Coffee offer a laid-back atmosphere and great outdoor seating, but the coffee shop roasts its beans to perfection in an antique roaster. Northwest also offers a light breakfast menu, featuring items like Liege waffles and egg burritos. 
Northwest Coffee Roasting Co., 4251 Laclede Ave., Central West End, St. Louis, 314.371.4600, northwestcoffee.com
Oasis Grill
Oasis Grill offers one of the most creative breakfasts in North St. Louis: the Oasis Seafood Grits. These creamy, four-cheese grits are topped with shrimp, lobster, crab and garlic; you can even add bacon or extra seafood for an upcharge. If that sounds a like too much for you, go for some of the signature Oasis waffles or a sandwich from the lunch menu, like the Best Damn Crabcake or the crabcake BLT. 
Oasis Grill, 8736 Goodfellow Blvd., North Pointe, St. Louis, Missouri, 314.736.3304, oasisgrillstl.com
Ol Henry
Ol Henry is the place where "the food is 'Taylor' made.'" The restaurant is a tribute to late chef Henry Edward Taylor, whose family carried out his vision by opening Ol Henry. Offering both a restaurant and catering, the menu offers a selection of soul food items from wings to ribs to sandwiches. No matter the event, you can get the restaurant's food by the tray to serve. Make sure not to miss out on the sides, whether the mixed greens, mac 'n' cheese or yams. 
Ol Henry, 8600 Airport Road, Berkeley, Missouri, 314.736.6800, olhenryrestaurant.com
Patty's Cheesecakes
Pat Upchurch does one thing – cheesecake – and she does it well. Upchurch makes both traditional and petite cheesecakes while also dabbling in cheesecake "creations" that range from cheesecake-stuffed cookies to cake pops to whoopie pies. Her creative and seasonal flavors range from Key lime to Champagne-strawberry to s'mores. 
Patty's Cheesecakes (inside the Baker's Hub), 67 Forum Shopping Center, Chesterfield, Missouri, 314.541.6411, pattyscheesecakes.com
Pharoah's Donuts
Pharoah's Donuts owner Amon Aziz has been making donuts in St. Louis for two decades, but he's only had Pharoah's Donuts downtown since 2014. Keep an eye out, because the sign is hard to find, but once you step into this little donut shop, you'll be a return customer. 
Pharoah's Donuts, 202 N. Ninth St., Downtown, St. Louis, Missouri, 314.351.0285, facebook.com/pharoahsbakery
Prime 55
Prime 55 offers fine dining with Cajun influences in the Delmar Loop. Look for New Orleans flair in dishes like the lobster fries, Cajun fries topped with a lobster cheese sauce, or the vegetable alfredo pasta tossed in a Cajun-spiced alfredo sauce. The menu also offers a char-grilled rib eye and salmon or chicken stuffed with shrimp, cream cheese and spinach.
Prime 55, 6100 Delmar Blvd., St. Louis, Missouri, 314.553.9595, prime55stl.com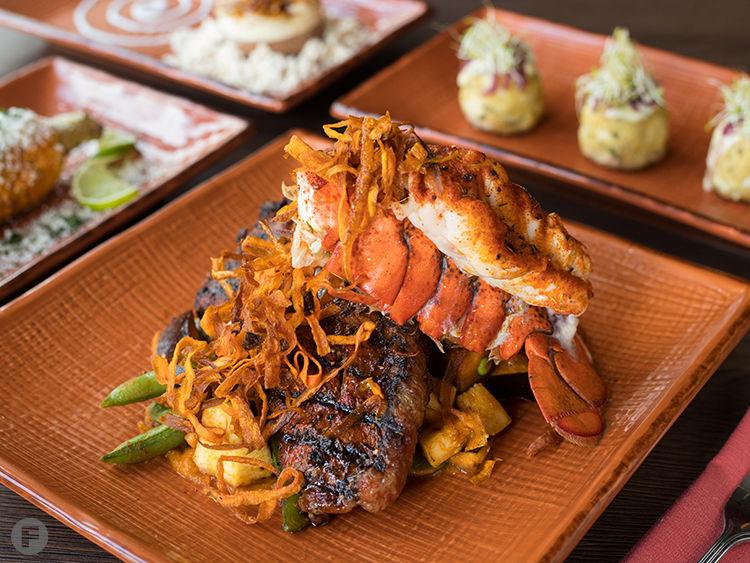 Real McCoy's Grill
Family-owned Real McCoy's Grill brings a classic menu of burgers, chicken and seafood to Florissant. On Wednesdays and Thursdays, the restaurant has a special barbecue menu that features favorites such as ribs, wings, turkey legs and crispy pig snoots. On Sundays, the restaurant is dedicated to soul food. The menu changes every week, but examples of offerings include smothered pork steak, collard greens, fried catfish, mashed potatoes and many other rich and delicious dishes. 
Real McCoy's Grill, 3827 Vaile Ave., Florissant, Missouri, 314.695.5576, realmccoygrill.com
Reds The One and Only BBQ
Despite surrounding unrest, Reds is open for business and serving up its signature barbecue in Ferguson. Head to this barbecue joint for ribs, rib tips, beef ribs, hot dogs, Polish sausage and side dishes like baked beans and potato salad. Curbside pickup and carryout are both available for lunch and dinner. 
Reds The One and Only BBQ, 304 South Florissant Road, Ferguson, Missouri, 314.395.0513, facebook.com/Redtheoneandonlybbq
Royally Baked
At Royally Baked, veganism is king – and you won't believe their treats are vegan until someone tells you so. Cookies with stately names like the Duke (chocolate chip with pecans or walnuts), the Jester (sugar with royal icing) and the Countess (peanut butter topped with chocolate) are the star of the menu, but Royally Baked also caters a full vegan menu for whatever event you are hosting. Vegan takes on mac 'n' cheese, potato salad, cheesy garlic bread are all options. Local delivery is available in the greater St. Louis area. 
Royally Baked, 314.332.3248, royallybaked.net
Seafood by Crushed Velvet
This Belleville spot from chef-owner Jasmine Brooks specializes in seafood in a cozy atmosphere plastered with local art. Try one of the platters packed with lobster, crab, shrimp or a combination of the three, plus sausage, corn, potatoes and egg. Look for Brooks' specials as well: If you can, try her crab cakes or her peach cobbler. 
Seafood by Crushed Velvet, 121 E. Main St., Belleville, Illinois, 314.737.0707, facebook.com/seafoodbycrushedvelvet
Steve's Hot Dogs
St. Louisans were dismayed when Steve's Hot Dogs announced it would be closing earlier this year, but less than a month later, the Tower Grove hot dog joint reopened its doors thanks to a new angel investor. Owner Steve Ewing, who many know as the frontman for The Urge, specializes in gourmet hot dogs ranging from andouille to Italian sausage to chorizo. Our favorite? The Gorilla Mac & Cheese Dog, a Nathan's hot dog topped with creamy mac 'n' cheese, bacon and French's fried onions. 
Steve's Hot Dogs, 3457 Magnolia Ave., Tower Grove East, St. Louis, Missouri, 314.932.5953, steveshotdogsstl.com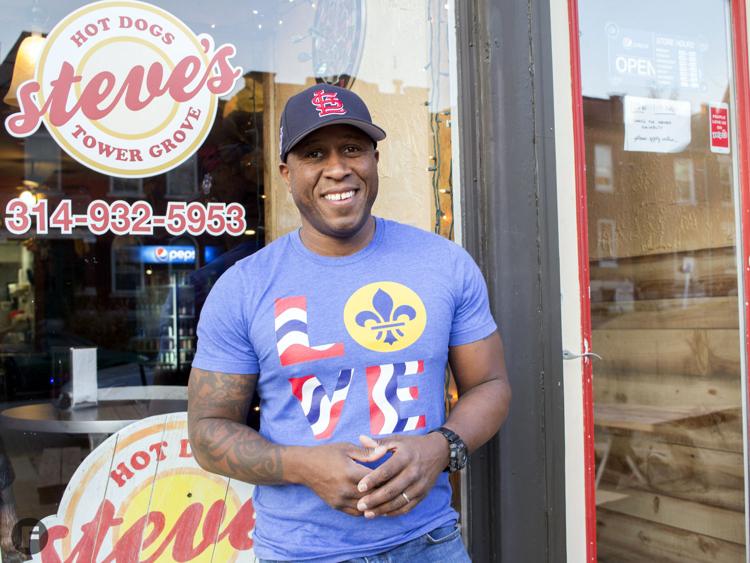 Smoki O's
Smoki O's got its start as a stall in the Soulard Farmers Market in 1997 and quickly gained a following, which led to owners Otis and Earline Walker opening a storefront in Old North St. Louis. Here, you'll find barbecue staples like rib tips, brisket, pulled pork and Minnie's Potato Salad, but Smoki O's is most famous for its snoots – Andrew Zimmern even ranked them among his top 10 barbecue dishes in the country. Fatty pig snouts are cured overnight, then rubbed with cayenne pepper and salt and grilled for about an hour until the fat renders before being doused in barbecue sauce.
Smoki O's, 1545 N. Broadway, Old North, St. Louis, Missouri, 314.621.8180, smokiosbbq.com
Saint Louis Hop Shop
We know that Saint Louis Hop Shop is not a restaurant, but aside from being a beer store with an wide selection, it serves as a community gathering place for events like tastings and releases. You can find both local and national beers from across the world of craft beer, whether you are looking for something light, dark or even non-alcoholic. There are also six taps so you can enjoy a draft beer right in the shop if you have the time to stick around. 
Saint Louis Hop Shop, 2600 Cherokee St., Cherokee Business District, St. Louis, Missouri, 314.261.4011, saintlouishopshop.com
Snowie Sweet Treat
Shaved ice isn't the only sweet treat you can get at Snowie in Belleville. This shop also serves up coffee, donuts, soft serve ice cream and concretes. It just reopened post-COVID-19, so now you can officially get your fill the rest of the summer. 
Snowie Sweet Treat, 8205 W. Main St., Belleville, Illinois, 314.322.4264
Spiced Just Right
This catering company and cafe (located inside Saint Louis Public Library's Central Branch) makes meals that are, as the name says, spiced just right. If you're looking for catering, they company provides party platters of everything from sliders to short rib tacos to a baked potato bar, but there is also a full breakfast and lunch menu for lighter options. Head to the cafe for offerings like avocado toast, Belgian waffles, pizza, gumbo and more, depending on the time of day. The cafe is closed until libraries begin to open back up post-COVID-19, so keep an eye out for when it will open again. 
Spiced Just Right (inside Saint Louis Public Library's Central Branch), 1301 Olive St., Saint Louis, Missouri, 314.539.0388 (cafe number), spicedjustright.com
Street Creationz Eatz
You have to pay close attention to the Facebook page for Street Creationz Eatz to catch it when its open. When you see that chef D. Wood is serving up some of his plates, text his line to pick up meals in Ferguson like rasta pasta, street tacos, fried rice and more. 
Street Creationz Eatz, 314.379.4004, facebook.com/streetcreationzeatz
Sugar Momma's Traditional Treats
This bake shop is only open on the weekends but, trust us, it's worth it. Sugar Momma's serves up everything from cupcakes to bundt cakes to sweet potato pie to banana split pudding. Ice cream is also available by the scoop, so whatever you are craving, this spot should satisfy your sweet tooth. 
Sugar Momma's, 6016 Delmar Blvd., St. Louis, Missouri, 314.449.1390, facebook.com/sugarmommatreats
SweetArt
SweetArt has become a staple both in the Shaw neighborhood and in St. Louis' vegan and vegetarian community. Whether you are looking for a vegan sweet – a raspberry-lemon cupcake, cinnamon roll or fudge brownie – or a vegan dish – like the signature Sweet Burger or a Philly "cheezesteak" – SweetArt has food that will satisfy both vegans and carnivores alike. 
SweetArt, 2203 S. 39th Street, Shaw, St. Louis, Missouri, 314.771.4278, sweetartstl.com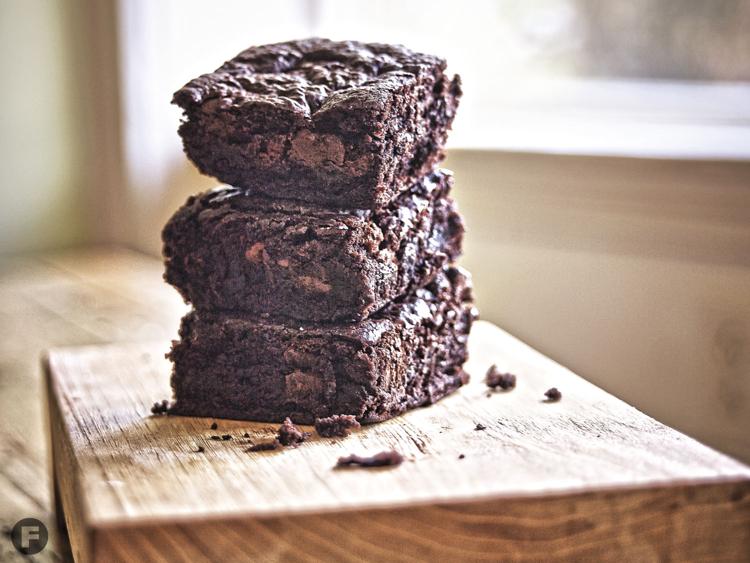 Sweetfixx
Sweetfixx will get you your sweet fix, whether its beautiful custom cakes, cake pops, cupcakes or donuts. While the custom cake shop is currently not accepting orders, you can tune into Instagram to see when orders will resume. 
Sweetfixx, 314.643.9999,instagram.com/sweetfixx
Sweet Eats Fish & Chicken
This north St. Louis spot hits the sweet spot when it comes to comfort food. Call for their latest menu, but try scoring a plate of the chicken and waffles or some of their deep-fried jumbo shrimp. Most plates are served with white bread and fries to make it a true comfort meal. 
Sweet Eats Fish & Chicken, 5186 Dr. Martin Luther King Drive, The Ville, St. Louis, 314.797.8222, facebook.com/pages/category/Fast-Food-Restaurant/Sweet-Eats-Fish-Chicken
Sweetie Pie's Upper Crust
Sweetie Pie's promises Southern-style cooking just like Mom used to make. The restaurant features down-home favorites like meatloaf, fried fish, pork steak and fried chicken. Check out the daily specials to find yourself some oxtails, roasted duck, liver and more. 
Sweetie Pie's Upper Crust, 3643 Delmar Blvd., Midtown, St. Louis, Missouri, 314.371.0304, sweetiepieskitchen.com
Teatopia
If you consider yourself a tea expert, Teatopia is the place to go. The Cherokee Street spot stocks more than 80 teas from around the world. Teas are then brewed for their ideal amount of time and served hot or iced. Whether you are more of a chamomile gal or chai guy, you are bound to find a tea to fall in love with. 
Teatopia, 2606 Cherokee St., Cherokee Business District, St. Louis, Missouri, 314.669.1464, teatopiastl.com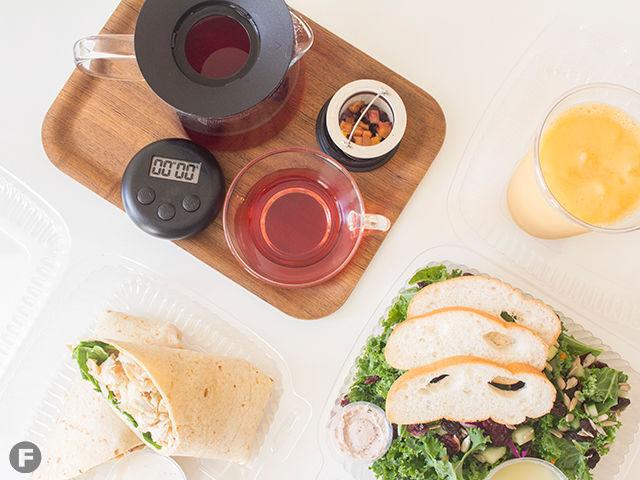 TKO Grill
TKO Grill offers everything from Hawaiian and barbecue chicken pizzas to turkey ribs to loaded potatoes. Try one of the boxing-name specials like the Tyson-Tato, a loaded baked potato, or the Challenger nachos made with Doritos chips. 
TKO Grill, 9766 St Charles Rock Road, Breckenridge Hills, Missouri, 314.551.2128, facebook.com/tkogrillstl
Turn
You usually don't think of the phrases "comfort food" and "health centered" in the same sentence, but that's what chef-owner David Kirkland brings to Grand Center with Turn. Dinner features dishes such as ciopinno with halibut, mussels, snapper shrimp and scallops and gnocchi with seasonal Ozark Forest mushrooms, but brunch is a real star at this spot. The D.L.T., Kirkland's twist on the classic sammy, features Nueske's smoked duck breast, Brie cheese, tomato jam, arugula and poached eggs on an English muffin. Looking for something a little more classic? Turn also has biscuits and gravy, steel cut oatmeal and a typical diner breakfast with all the fix-ins. 
Turn, 3224 Locust St., Grand Center, St. Louis, Missouri, 314.240.5157, turnstl.com
Vegan Natured
If you frequent the Soulard Farmers Market, you might recognize this vegan business that shows up every Saturday. Vegan Natured offers a rotating menu of vegan cuisine at the market. Whether it's sweets like cupcakes and muffins or savory dishes like sweet and spicy mushrooms and papaya and mango Brussels sprouts, Vegan Natured has a dish that is bound to satisfy your plant-based cravings. 
Vegan Natured (inside Soulard Farmers Market), 730 Carroll St, Soulard, St. Louis, Missouri, 618.619.6644, facebook.com/vegannatured
West End Bistro
In the DeBaliviere Place neighborhood, West End Bistro serves comforting fare including sandwiches, steaks, seafood and more. The concept comes from husband-and-wife duo Kevin and Marion Green, who met while working at the Saint Louis Club, and offers everything from pork rib eyes with mashed sweet potatoes and caramelized apple demi glace to shrimp and grits with bayou gravy. Don't sleep on the pan-seared crab cakes, served with soubise sauce and crispy leeks.
West End Bistro, 5513 Pershing Ave., DeBaliviere Place, St. Louis, Missouri, 314.354.8436, westendbistrostl.com