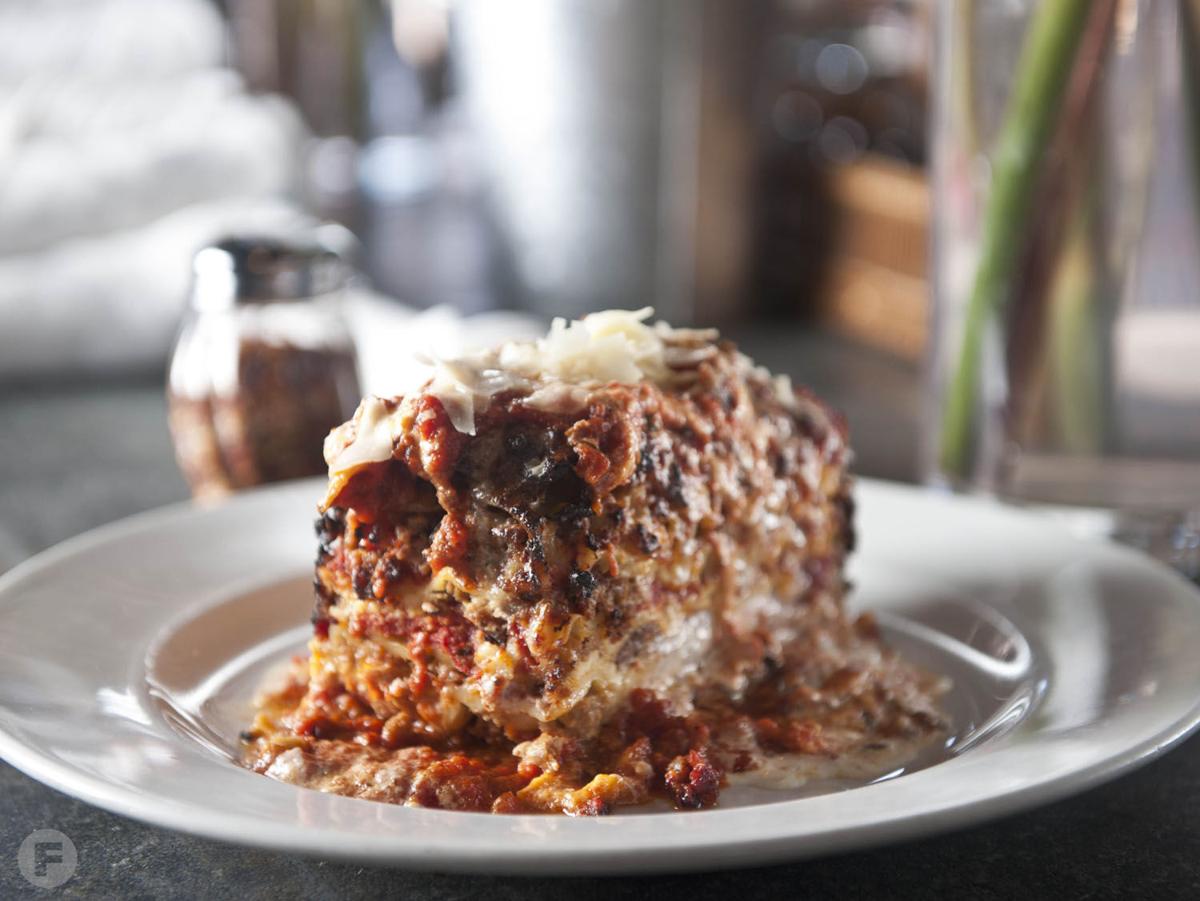 The impact of COVID-19 on the local restaurant scene cannot be overstated. As restaurants in St. Louis adjust their operations amid the pandemic, some have made the difficult decision to close their doors for good. This list is being continuously updated; to make an addition, email editor@feastmagazine.com. 
5 Star Burgers, 11621 Olive Blvd., Creve Coeur, Missouri,  5starburgersstl.com
Angelo's Chicago Taste,  5908 N. Lindbergh Blvd., Hazelwood, Missouri
Attitudes Nightclub, 4100 Manchester Ave., The Grove, St. Louis
Bobo Noodle House, 278 N. Skinker Blvd., Skinker-DeBaliviere, St. Louis, Missouri, bobonoodle.com
BRAVO Cucina Italiana (inside West County Center), 80 W. County Center Drive, Des Peres, Missouri
In order to stop the spread of the novel coronavirus, many restaurants have expanded their takeout and delivery options for customers. 
China Gourmet Restaurant, 42 S. Florissant Road, Ferguson, Missouri
Cork Wine Bar, 423 S. Florissant Road, Ferguson, Missouri, corkferguson.com
Cousin Hugo's Bar & Grill, 2322 Laclede Station Road, Maplewood, Missouri
Cusanelli's, 705 Lemay Ferry Road, St. Louis, Missouri
The Dubliner, 2733 Sutton Blvd., Maplewood, Missouri, facebook.com/dublinerstl
The Feasting Fox, 4200 S. Grand Blvd., Dutchtown, St. Louis, Missouri
Filomena's Italian Kitchen, 9900 Manchester Road, Glendale, Missouri, filomenasitaliankitchen.com
Gamlin Whiskey House, 236 N. Euclid Ave., Central West End, St. Louis, Missouri, 314.875.9500, gamlinwhiskeyhouse.com
Guerrilla Street Food, 6120 Delmar Blvd., Delmar Loop, St. Louis, Missouri, guerrillastreetfood.com
Guerrilla Street Food, 1601 Sublette Ave. (inside 2nd Shift Brewing), The Hill, St. Louis, Missouri, guerrillastreetfood.com
Hamburger Mary's St. Louis, 400 Washington Ave., Downtown, St. Louis, Missouri, hamburgermarys.com/stlouis
HopCat, 6315 Delmar Blvd., Delmar Loop, University City, Missouri, hopcat.com/st-louis
Jason's Deli, 1253 S. Kirkwood Road, Kirkwood, Missouri
Local Chef Kitchen, 15270 Manchester Road #130, Ballwin, Missouri, 636.220.3212, facebook.com/localchefstl
LongHorn Steakhouse, 17100 Chesterfield Airport Road, Chesterfield, Missouri
Mayana Mexican Kitchen, 7810 Forsyth Blvd., Clayton, Missouri, mayanamex.com
The Melting Pot, 6683 Delmar Blvd., University City, Missouri, meltingpot.com/university-city-closed
Mike's Hot Dogs Soups & Sandwiches, 7293 Olive Blvd., University City, Missouri, 314.776.9225, mikeshotdogsstl.com
The Monocle, 4510 Manchester Ave., The Grove, St. Louis, Missouri
The Note Bar, 200 N. 13th St., Downtown, St. Louis, Missouri, 314.241.5888, thenotestl.com
Paul Minneo's Trattoria, 333 Westport Plaza Dr., Maryland Heights, Missouri
Russell's Café & Bakery, 14888 Clayton Road, Chesterfield, Missouri, russellscafe.com 
Ryder's Tavern, 4123 Chippewa St., St. Louis, Missouri, facebook.com/ryderstavernstl
St. Louis Pizza and Wings, 739A North Highway 67, Florissant, Missouri , stlouispizzaandwings.com
Stir Crazy Fresh Asian Grill, 10598 Old Olive Street Road, Creve Coeur, Missouri, facebook.com/stircrazyfresh
STL Sunrise Cafe, 4993 Loughborough Avenue, Princeton Heights, St. Louis, Missouri, facebook.com/STL-Sunrise-Cafe
Sub Zero Vodka Bar, 308 N. Euclid Ave., Central West End, St. Louis, Missouri, 314.367.1200, subzerovodkabar.com
Tavolo V, 6118 Delmar Blvd., Delmar Loop, St. Louis, Missouri, tavolov.com
Twin Peaks, 963 Chesterfield Center, Chesterfield, Missouri, facebook.com/twinpeakschesterfield
Vaya Con Dillas, 200 N. 13th St., Downtown, St. Louis, Missouri, 314.241.5888, vayathenote.com
Wok-o-Taco, 10633 Page Ave., St. Louis County, Missouri