Things are about to get a lot sweeter in St. Charles County. 
Clementine's Naughty & Nice Creamery is opening its fourth location tomorrow in Lake St. Louis. According to a press release, the 2,300-square-foot location will be Clementine's biggest, and it will feature a large patio and draft coffee from Kaleidoscope Craft Brew Coffee. 
"As we celebrate our 5th year in business, I am so proud of the brand we have built and excited to share our flavors with the great people of St. Charles County and beyond!" owner Tamara Keefe said in the release. "We look forward to creating lasting memories with your families." 
The Lake St. Louis shop is opening just in time for National Ice Cream Month in July. All Clementine's locations will celebrate National Ice Cream Day, July 19, by giving the first 50 people in line that day a limited edition Clementine's T-shirt. Masks are recommended for customers waiting in line.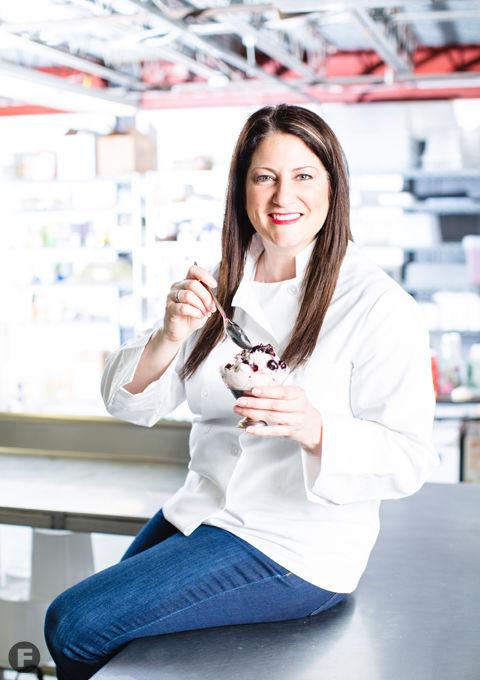 A few new ice cream flavors will also be released to commemorate the holiday. Expect to find Concord grape, strawberry pavlova and a boozy Piña Colada. Bee the Change is another new flavor on deck; it's made with granulated cactus honey and honeycomb cookies and profits benefit TAG, a local nonprofit economic development organization whose mission is to build healthier, just and inclusive communities. 
The Lake St. Louis location of Clementine's opens Wed., July 1 at noon. 
All four locations of Clementine's Naughty and Nice Creamery are open Sunday through Thursday from noon to 10pm and Friday and Saturday from from noon to 11pm.
Clementine's Naughty & Nice Creamery, 20 Meadows Circle Drive, Lake St. Louis, Missouri, clementinescreamery.com