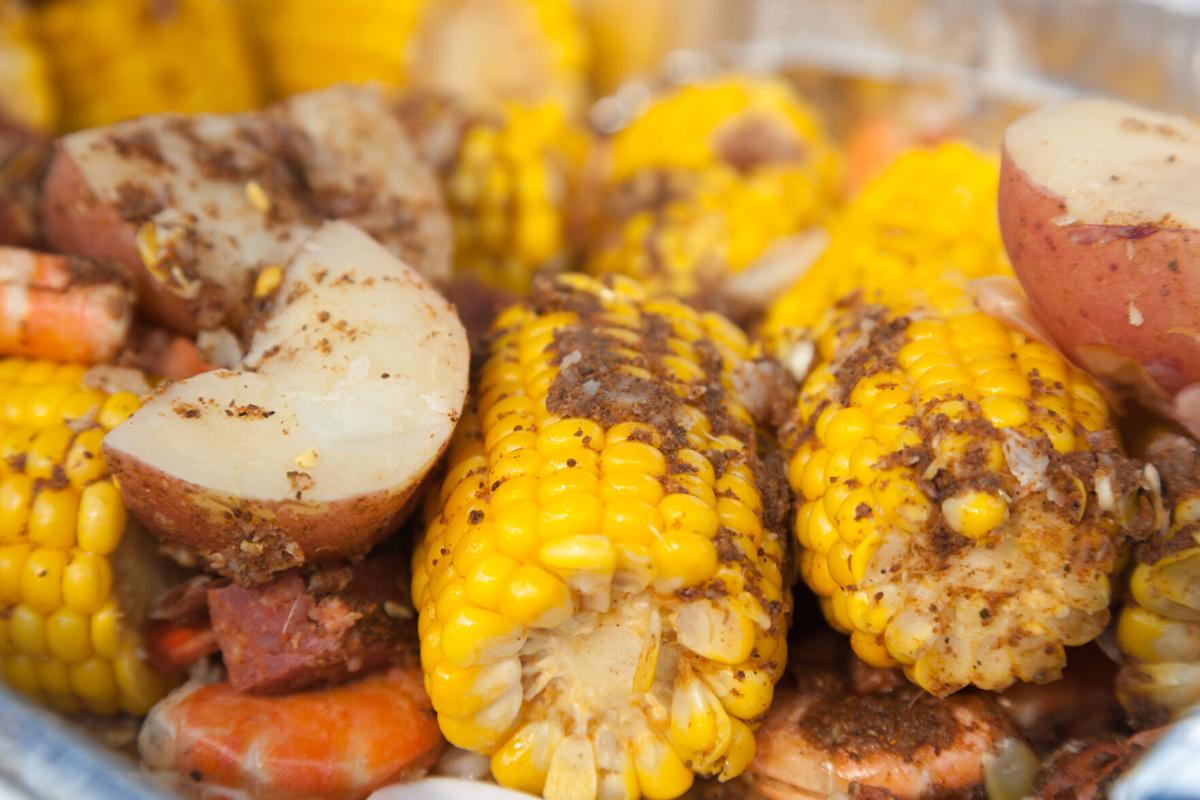 Buy a new tea, explore Soulard or celebrate all things tomato this weekend. 
Friday
Po'Boy and Taco Festival at Broadway Oyster Bar
"Once a month we pull out all the stops on a crazy-cool food festival featuring a one-of-a-kind specialty menu! That's two days of live music, fantastic food and BOB fun! Our regular menu is always available during festivals, so you'll never have to go without your Crawfish Enchiladas." Friday and Saturday from noon to 10pm. 
Saturday
Big Heart Tea Co. Warehouse Sale and Vendor Market
"Once a year we open our little warehouse door to the public for super deep discounts on locally blended organic and direct trade teas. This year we've invited our maker buds from around St. Louis to join. Come stock up on your fave teas, support local artisans and hang with us in South City with DJ Veto Money." Free admission. From 11am to 2pm. 
Taste of Soulard: Luau Edition
"This self-guided tasting and pub crawl allows you to choose your own adventure through the many flavors that you will find throughout Soulard. Each purchase includes one drink voucher and six food vouchers that can be redeemed at any of the participating establishments on August 14th." Tickets $30. From 11am to 5pm. 
Shrimp Boil at Who Dat's Southern Food 
"Traditional boil on our patio! Join us for fresh jumbo shrimp & live music." Food and beverage for purchase. Starts at noon. 
Tasting for Change at River City Casino 
"Join us for fabulous food, wine and beer tastings. We will also have live music, a silent auction, wine and beer pull and more!" Tickets $70, benefiting The Housing Partnership. From 6 to 9:30pm. 
Sunday
15th Annual Tomato Fest at Iron Barley's High Hog Ridge
"It's that magical time of year again… Time to Celebrate ALL Things Tomato!!! Join us at Iron Barley's High Hog Ridge for The 15th Annual Tomato Fest on Sunday, August 15th from 11am to 6pm. This event is FREE to attend! There will be vendors and booths selling local produce, hand-made art, crafts, jewelry and a variety of unique items. We will have raffles, games and LIVE music for the entire family! Food and drinks will be available for purchase. We will of course have our amazing BLTs and smoked pizzas. The bar will be open at 11am if you would like to have a cold beer or cocktail! And don't forget about the Contests! Iron Barley will be offering PRIZES for the Best Tomato Art, Most Unusual Home-Grown Tomato and Best Bloody Mary."
"The St. Charles Jewish Festival will be a unique and diverse celebration, showcasing Jewish heritage and culture through Jewish-Chasidic folk music, kosher deli and potato knishes, educational activities, and more. This free event is being hosted by our partner, the Chabad Jewish Center of St. Charles County, and will be a great, educational event to celebrate diversity in the community." From noon to 3:30pm with a ribbon cutting at 11:45am.