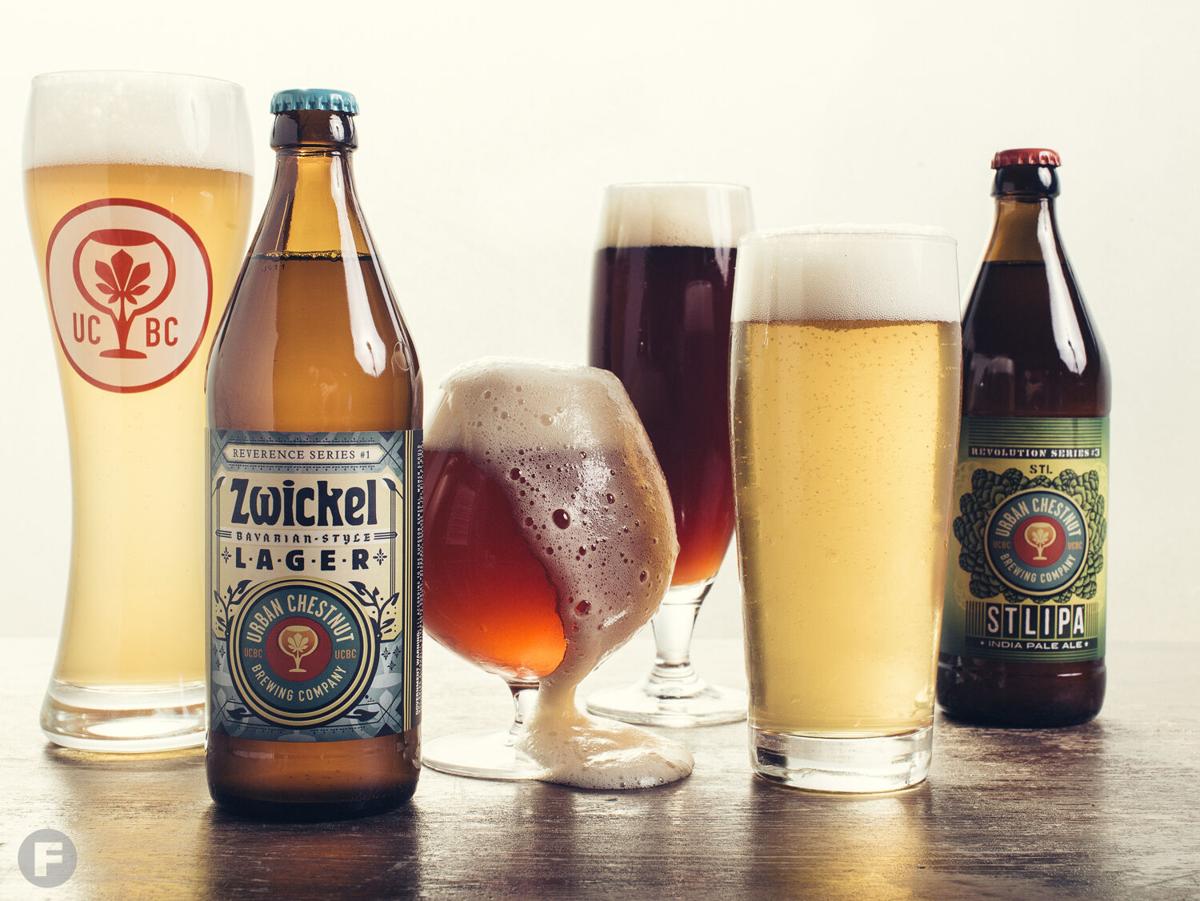 Immerse yourself in Legos, raise a stein or score some delicious popcorn this weekend. 
Friday
Urban Chestnut Brewing Co. Oktoberfest 
"Grove-Style Oktoberfest celebration with German food, amusements, and entertainment. Two full days of live music, delicious food, and most importantly... Bier." Free admission. Friday and Saturday from noon to 10pm. 
The Brick Bar Pop Up at 2nd Shift Brewing Co. 
"The Brick Bar, is a Lego inspired bar consisting of over 1 million blocks, transported and assembled into the ultimate fun fest. You will be encouraged to relive your childhood at this amazingly creative pop-up themed bar. Coming to 2nd Shift Brewing on Sublette Avenue in St. Louis on 15th & 16th October the bar will feature sculptures made completely from bricks as well as an abundance of blocks for people to shape into their own creations. There will also be local DJs spinning tunes all day to keep the vibes and creative juices flowing. The 90 minute sessions will involve building competitions complete with prizes, a brick-made wishing well and a table built with over 22,000 bricks to host plenty of table tennis relays!" Tickets are $20 per person. Assorted schedule slots available on Friday and Saturday. 
Saturday
"Celebrate with us at the 7th Annual Festa Junina. Bring your family and friends to enjoy Brazilian food, drinks, Quadrilha dance, games, and much more." From noon to 5pm.
"Save the date for our 5th annual Ott's-Toberfest, sponsored by Country Financial. Ott's Tavern's side yard will be so decked out – you'll think you're in the old country. Wander around and hear traditional Polkas under the main tent, while smelling Brats and Potato Pancakes from the food truck. (We'll also have Hot Dogs and Chili for those that want to stay firmly rooted in the US!) In addition to TWO beers trucks, Stubborn German will have a tent to pour their renowned Stubbornfest! A bar with 16oz cans / bottles of beer and some unique mixed drinks will be available in the Pavillion. Everything kicks off at 2pm, and will go full bore until 10! (At which time you can continue the party in the Tavern until 1am!)"
"The St. Louis Beer Fest takes over the St. Louis Science Center after hours, featuring over 40 breweries, 120 beers and access throughout the museum. Admission includes samplings from participating breweries, as well as access to all the exhibits." From 8 to 11pm. Tickets start at $50. 
Sunday
"This Sunday October 17, 2021, from noon to 5pm at 256 S. Florissant Road in Ferguson, Missouri, Pop Pop Hurray! Gourmet Popcorn will be celebrating their first year in business by making everything just $1! As a family owned business, that opened in the middle of a global pandemic we suffered many challenges and setbacks in our first year of business… but despite it all we are continuing to thrive and grow, thanks to our amazing customers. And we just wanted to show our appreciation. There will be music, games, prizes and giveaways. Kids will also have the opportunity to take photos with our mascot "Poppi the Panda." We welcome everyone to come out and support. Mask and social distancing guidelines will be enforced."