Bolyard's Meat & Provisions is about to get a lot bigger.
Owners Abbie and Chris Bolyard have announced plans to move their acclaimed butcher shop just up the street to 2733 Sutton Blvd., the space formerly home to The Dubliner, which closed in April. The new location, which is about three times larger than the original Bolyard's space, will allow the couple to greatly expand both their butcher case offerings and quick-service menu, including a beefed up sandwich menu, burgers and Chris' famous tallow fries.
Abbie and Chris, who made a name for himself working as the chef de cuisine at Kevin Nashan's acclaimed Sidney Street Cafe for a decade, opened Bolyard's at 2810 Sutton Boulevard in late 2014. The nose-to-tail butcher shop specializes in local, pasture-raised meats alongside provisions including housemade charcuterie, kimchi, pimento cheese, steak sauce, tallow, bone broth and more. The couple says the theme of transparency in sourcing and butchering will carry over to the new 4,200-square-foot space with an open cutting room where guests can look through large windows to get a firsthand look of how their steaks and chops are prepared.
"We are and always will be first and foremost a butcher shop, but with a full kitchen we will have the ability to utilize the whole animal in new and creative ways and I am beyond excited to get back into the kitchen," Chris said in a release.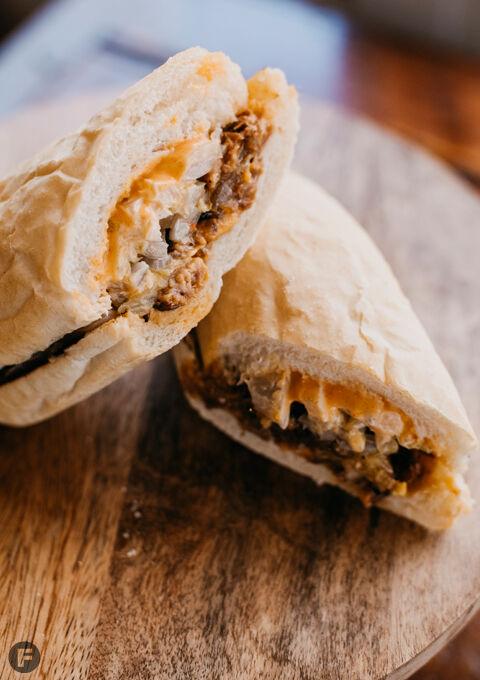 Over the past few years, Bolyard's has begun offering ready-to-eat items highlighting its hand-cut meats and housemade condiments, including a rotating selection of sandwiches such as a Cuban, French dip, pulled beef and a play on choucroute garnie with an all-beef hot dog, roasted pork loin, thick-cut bacon, sauerkraut, confit potatoes and beer mustard.
At the new location, the fully equipped kitchen will allow for expanded quick-service lunch and weekend brunch menus. Fans can rest assured that popular items like The Dip and weekend biscuits and gravy will remain, but the Bolyards also plan to introduce new dishes like a Pate en Croute Salad (housemade pate en croute, local greens, house pickles, beer mustard, sherry vinaigrette) as well as tallow fries, pork rinds and house-blended burgers. The 40-seat space will also offer diner-style seating with beer on tap, as well as grab-and-go meals highlighting the shop's locally sourced meats. 
Look for the new iteration of Bolyard's to open in February 2021.
Bolyard's Meat & Provisions, 2810 Sutton Blvd., Maplewood, 314.647.2567, bolyardsmeat.com