The Central West End is getting a new Italian concept in May, and acclaimed chef Mike Randolph is one of the driving forces at the helm.
As first reported by St. Louis Magazine, Edera Italian Eatery will open in the space formerly occupied by Scape American Bistro, which closed in April, and will seat 120 guests. The restaurant is a partnership between Randolph (who currently owns Original J's Tex-Mex & Barbecue and Half & Half, and previously owned the beloved Randolfi's Italian Kitchen) and the Koplar family, who also owned Scape. 
Mick Fumo will step into the role of executive chef at Edera. Fumo is from St. Louis originally and most recently has worked as a chef at the Ritz Carlton. He is also a Scape alum; he was the banquet chef for the restaurant from 2010 to 2012. 
The restaurant is slated to be a casual, modern Italian concept with interpretations of familiar Italian dishes.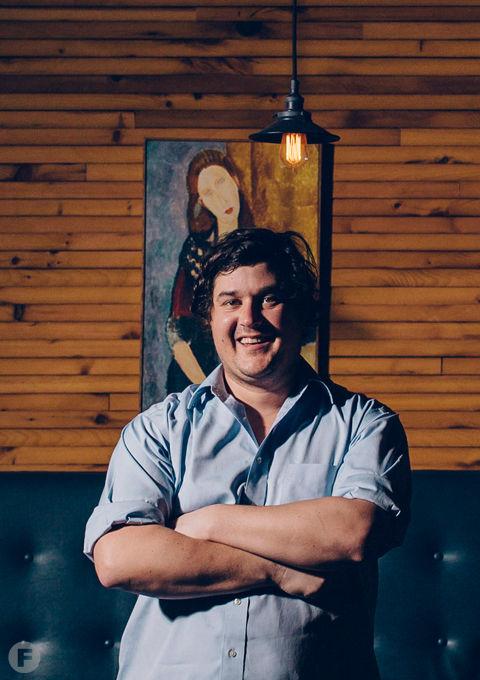 "We're doing simplistic and authentic Italian food, very refined," Fumo says. "We're doing a very approachable concept but with very simple ingredients, just done and and executed very perfectly."
From the beginning, familiarity has been one of the focal points for Edera. 
"It became really clear that we did not want to be a restaurant that had to do a lot of educating once the guests saw the menu," Randolph says. "We want people to look at the menu and say, 'Okay, I understand what this means,' and then we would like to exceed their expectations on how it tastes and how it's executed."
One of the highlights of the menu will be Edera's style of pizza, which fuses St. Louis and Italian versions of the ubiquitous dish. Randolph says that he has found that trying to sell Neapolitan pizza in St. Louis is somewhat of an uphill battle, so they wanted to create something that was more – again, familiar – to St. Louisans. Expect the cheese and toppings to be high quality, with a crispy crust.
"We don't want it to be a cracker like Imo's, but we want it to have a little crunch to it," Randolph says. 
In order to achieve that, the restaurant is installing a triple-deck 900-degree pizza oven right inside the dining room; Fumo says that it will create a "kitchen theater" for guests. 
The name Edera, Italian for "ivy," is also a reference to the restaurant's courtyard, which will be open in warmer months and features walls covered in the green vines. 
Edera Italian Eatery is expected to open in the Central West End in May, but no official date has been announced yet.
Edera Italian Eatery, 48 Maryland Plaza, Central West End, St. Louis, Missouri