When you think of a hot bowl of ramen noodles, you might picture beef, chicken, pork or even shrimp – but what about lamb? That's the focus of a one-night-only pop-up dinner from two well-known St. Louis chefs.
On Mon., Nov. 18, Cafe Natasha's Hamishe Bahrami and Akar's Bernie Lee will celebrate Cafe Natasha's 35th anniversary with a special pop up that blends Persian and Asian flavors. The ramen will feature braised lamb with a broth made with the meat's braising liquid, which is known to be rich in flavor among Bahrami's family and friends, but has never been an actual dish on her menu. 
According to Natasha Bahrami, Hamishe's daughter and co-owner of the restaurant, the two chefs developed a friendship when both Cafe Natasha and Lee's now-shuttered restaurant 609 were both on Delmar Boulevard. 
"I think they're just besties, honestly," Natasha says. "They have a beautiful, respectful relationship."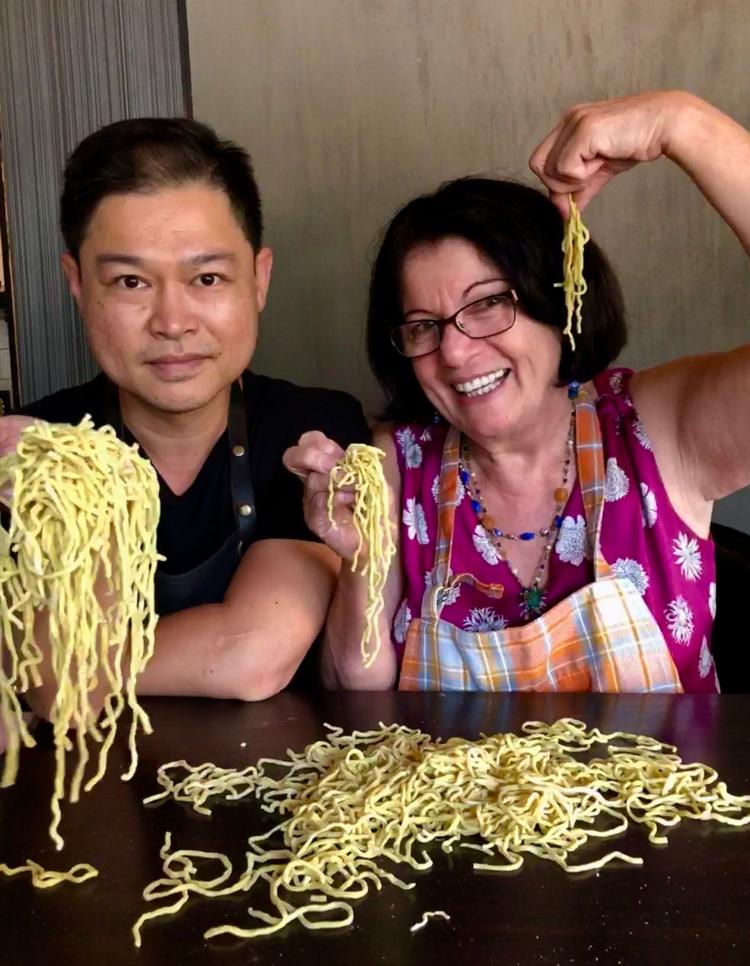 A pop-up collaboration like this one gives Cafe Natasha, which doesn't change its menu often, an opportunity to experiment without having to change the way they cook. 
"Although we're a three-decade-old restaurant and our menu doesn't change, because people love our menu, it doesn't mean that we can't do fun, exciting things every once in a while," Natasha says. "That's why we love these one-off pop ups. We can do it completely without changing ourselves completely."
Plus, for those who miss Lee's ramen, which was available at the now-shuttered Hiro Asian Kitchen but is not offered at the Malaysian-focused Akar, it's an opportunity to indulge in a much-loved dish yet again. 
Aside from the much-anticipated star dish of the night, the bar inside of Cafe Natasha, The Gin Room, will feature specialty cocktails that fit the theme by incorporating Asian ingredients. 
Cafe Natasha will be closed for regular business on Monday to prepare for the pop-up dinner. Tickets for three different seating times are available on Eventbrite. 
Cafe Natasha, 3200 S. Grand Blvd., Tower Grove East, St. Louis, Missouri, 314.771.3411, cafenatasha.com