"Soot happens."
In its classic cheeky fashion, that's the phrase Brennan's displayed on its signature bar back sign upon reopening in the Central West End after a devastating fire. 
The popular local bar initially made the decision to close its original Maryland Avenue location and relocate just around the corner to 316 N. Euclid Ave. in the spring of 2020. Yet when the new location finally opened its doors to the public in December 2020, a devastating fire on the bar's very reopening date caused extensive damage to the building, forcing it to close once again.
Now, after seven months of restoration, the brand-new Brennan's is once again open for business, and owner Kevin Brennan says they're excited to welcome back customers old and new.
"It's been pretty nice to be open, especially with seeing people coming back, including some people we haven't seen in 18 months," he says. "It's crazy to see some old but familiar faces but some new ones as well."
The new two-story space is much large than the original, featuring double the amount of square footage on the ground floor and about 25 percent more space upstairs. Brennan and his team used the new space as an opportunity to create several different experiences at Brennan's; the ground floor features the kitchen, bar and several different seating areas, while the upstairs will soon be home to a cigar bar.
"The service levels are different," he says. "At the old place, people used to just sit at the bar for service. Now, we have one large bar room and then we have one lounge space. There's a lot more service – waiting on people – and them sitting and relaxing, almost like a hotel lobby bar feel."
The ground floor, for instance, features several spots for customers to enjoy a drink and some snacks. You can grab a seat at the bar or at a low table in the main bar room, which Brennan says feels like an updated version of the old space, but you can also post up in the lounge-inspired Green Room, which features its own bar as well as seating at banquettes or leather couches and nearly floor-to-ceiling bookshelves filled with books, photos and other trinkets. For a fee of $25/person, which can be applied back to your bar tab, customers also have the option to reserve their own lounge area with seating for up to four people and an optional built-in mini bar stocked with batched cocktails, Champagne splits and quirky snacks like Easy Cheese. "It's goofy, funny little things that you can grab out of their if you want to do it that way," Brennan says. "Otherwise, the server can come over and wait on you."
The second floor will be home to the Brennan's Cigar Club, which Brennan expects to open in about four to six weeks. In addition to, naturally, a cigar lounge, the space will feature a vinyl collection and its own unique cocktail and spirits program. The upstairs space will seat just around 45 people, compared to about 120 downstairs, which Brennan says will allow for a more involved cocktail program – think vintage glassware, smoked cocktails and an absinthe fountain. "We're doing things that are a little more detail-oriented up there, which I think will make that space pretty original."
The food menu features a mix of small plates and snacks meant to pair with a glass of wine, a beer or a cocktail. Brennan says a few items made the move from the original location but are served differently – the smoked trout, for instance, is now served over a crispy potato latke with horseradish crème fraîche, green apple, dill and fish roe. So far, top sellers include the pan-seared chicken dumplings with pea-mint purée, red pepper and ponzu, as well as the signature salumi and cheese board.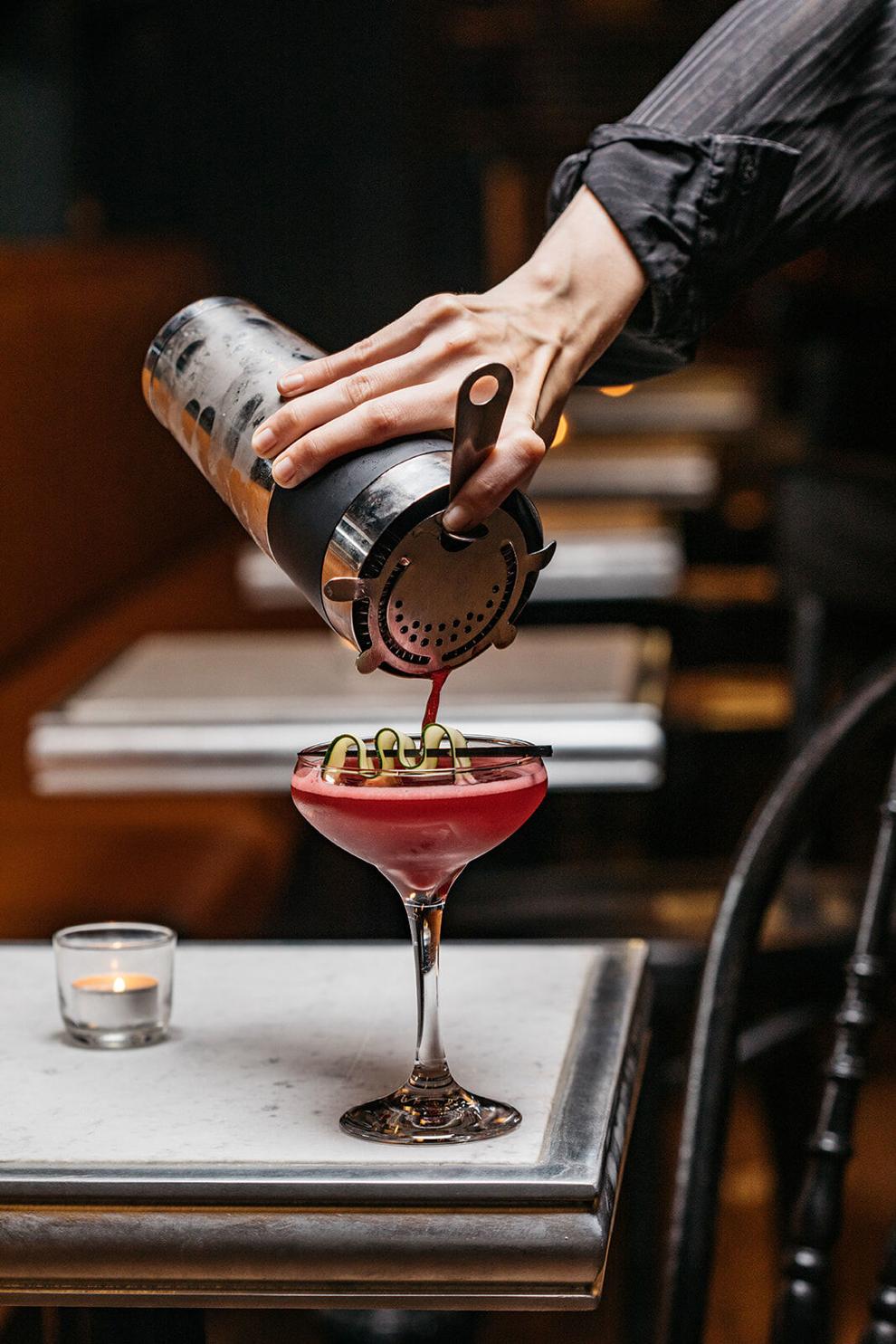 In addition to beer, wine and spirits, the bar continues to offer a mix of classic cocktails (think a Negroni, Old Fashioned, Corpse Reviver #2 or Manhattan) and house creations such as the Beets by J (gin, beet juice, spicy pepper syrup, lime, cucumber) and Smokey the Pear (mezcal, pear, lime, serrano syrup, Tajín). Guests can also order a cocktail tray, which features a bottled cocktail with glassware, garnishes and mixed nuts. "The idea is that you might want to sit there on a date or with a friend and just kind of hang out and do your own thing," Brennan says. "You can set them up for a few drinks and they'll be good for a while; it's kind of like getting a bottle of wine to split, but with cocktails. Hopefully people will come back and check out all the little details when they get here."
Brennan's is open Monday through Saturday from 3pm to 1:30am and Sunday from 3pm to midnight.
Brennan's, 316 N. Euclid Ave., St. Louis, Missouri, 314.497.4449, cometobrennans.com