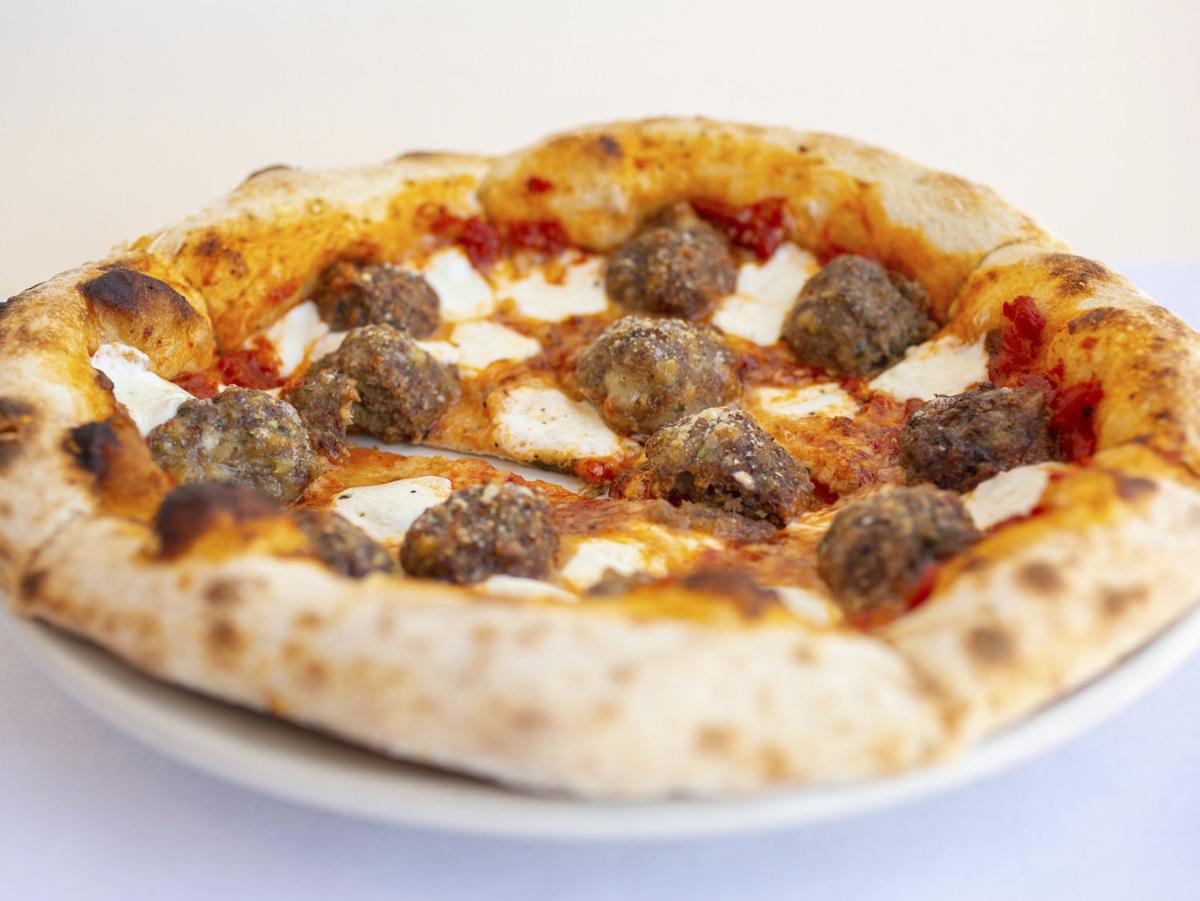 Through resourcefulness, teamwork and true grit, Ted and Katie Collier, owners of Katie's Pizza and Pasta Osteria, continue to find ways to keep their employees' jobs safe, keep their staff and customers healthy and keep the lights on at both St. Louis-area locations of their beloved Italian restaurant during the COVID-19 outbreak.
Besides offering contact-free delivery and curbside pickup options for its regular menu items, Katie's Pizza and Pasta Osteria now sells frozen versions of its wood-oven pizzas to keep the community safe, fed and happy at home. "We did prototypes of frozen pizzas when Vero, [our Italian meal kit service], was still open, and we also have experience packaging and delivering food, so we used all of that knowledge for this idea," says Katie.
Tested and perfected, the frozen pizzas come in four flavors; every order includes four 10-inch pizzas in one flavor, or one of each flavor. The classic Margherita pizza has just what you'd expect – San Marzano red sauce dotted with mozzarella and fresh basil leaves – while the meatball pizza boasts Neapolitan meatballs, mozzarella and Parmesan. For veggie-lovers, the black garlic and artichoke pizza features black garlic butter, fresh artichokes, Swiss chard and goat cheese with a side of honey to top it off. And finally, the roasted chicken pizza is just as delicious, with roasted chicken and garlic, goat cheese, mozzarella, arugula and a balsamic reduction topping served on the side.
"Anybody who loves Katie's, this is a way for them to have the comfort of our pizzas at home," says Katie, moments after dropping off an order herself. "We're excited for [people] to try them – I'm not kidding when I say that they are so delicious. We parbake the crust in our wood oven, so you get that smoky flavor, and they have the exact same ingredients we use in-house." 
Katie's Pizza and Pasta Osteria is also selling its fresh pasta by the pound. The Colliers will match all sales of the pasta, and 100 percent of the profits will go toward their emergency employee fund. If you've got pounds of pasta, you'll also need sauce: Bulk sauce in flavors such as marinara, arrabbiata and lemon cream are available for purchase as well.
Orders for Katie's frozen pizza must be placed by 1pm for next-day, contact-free drop-off at your door. Visit katiespizza.com for more information.
Katie's Pizza and Pasta Osteria, multiple locations, katiespizzaandpasta.com