A new food truck is bringing some of the best of Texas to the St. Louis metro area.
As first reported by St. Louis Magazine, Clara B's Kitchen Table is serving up dishes inspired by both chef-owner Jodie Ferguson's upbringing in Austin, Texas, and her own grandmother, who is the namesake for the food truck. Up until when she passed away when Ferguson was a kid, Clara was the one in the family who did most of the cooking, informed by her own upbringing in Louisiana. 
When Ferguson began college at Mizzou, she realized that she didn't want to eat the food offered to her as a student, so she started cooking for herself and her friends. She graduated with a degree in marketing, but even before she was finished with school, she knew that wasn't the path for her. She applied to be an apprentice at Mizzou's University Club, a private social club. 
"I had been working at a bakery, a from-scratch bakery, and I really enjoyed it," Ferguson says. "I figured, 'This is what I'm going to do for the rest of my life. I think I'm gonna be in a kitchen.'"
She was recruited by chef and restaurateur Bill Cardwell, which brought her to St. Louis. After a few other jobs, Ferguson ended up at the now-shuttered Table Three in Wildwood. She applied as a dishwasher, got hired as a prep cook, became the sous chef in six months and became the executive chef in about a year. After five years there, she bounced between working in a casino and then in hotels, before she cooked up a plan to start her own small diner. And then COVID-19 hit.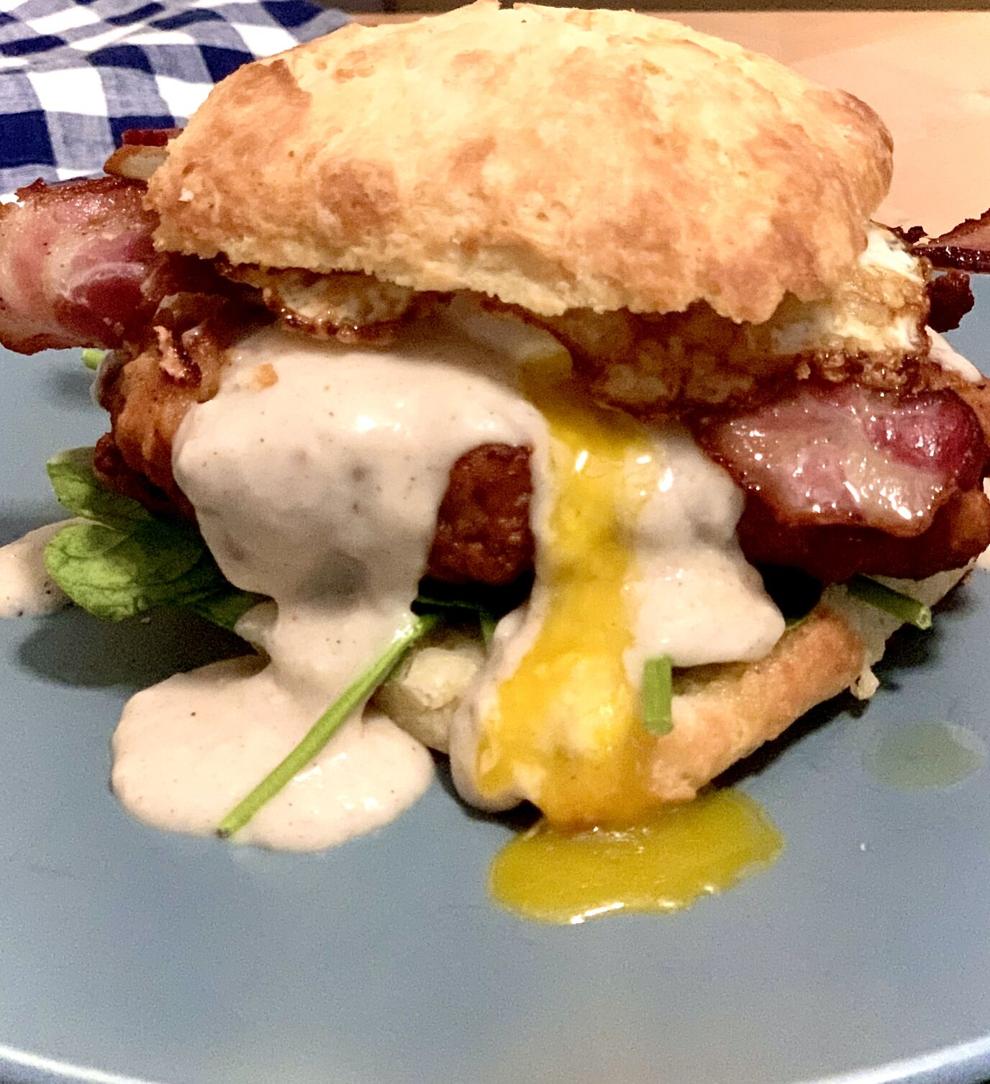 It became clear that a food truck would be better format for the times, and Clara B's Kitchen Table was born. The truck has only been on the road for about a week, but folks have already found her serving up her dishes in Belleville and at Rockwell Beer in St. Louis.
Ferguson's breakfast tacos, which she says are a big soft spot for anyone from Texas, are one of the stars of the menu, filled with either bacon, potato and egg; chorizo, egg and cheese; or black bean, avocado, egg and cheese. 
"It was something that you picked up on the way to school, it's something that you skipped school for, it was something you did on the weekends," Ferguson says. "If you are from Texas, and you moved, and you ever go back, its one of the first things you get."
Her take on a Frito pie is also inspired by a huge cultural component of Texas: high school football. Typically, chili, onions and cheese are served on top of Fritos and eaten right out of the bag at Friday night games, but Ferguson keeps her version a little less messy; she serves hers over corn cake. The shrimp and grits, meanwhile, is more of a sentimental dish. "That's for my mother," she says. "She loves them."
Other staples on the Clara B's menu include a fried chicken biscuit, a biscuit sandwich and a daily breakfast bowl, but rotating specials can feature anything from a chopped beef sandwich to brisket mac 'n' cheese to a pork smash burger. 
To find out where you can find Ferguson and her truck next, follow Clara B's Kitchen Table on social media. 
Clara B's Kitchen Table, clarabs.com