4 Hands Brewing Co. is opening its doors to the public today for the first time since the pandemic began. 
The brewery officially is letting people inside its Lasalle Park digs as winter approaches, but it will be a slightly different 4 Hands experience than fans might be used to. 
"After much deliberation and consideration, we have decided to reopen our tasting room with strict COVID guidelines in place," Kevin Lemp, founder and president said in a press release. "We have learned a lot over the last 6 months while our doors have been closed. Prior to reopening, we needed to make sure we could offer a comfortable and safe setting for both the guests and our teammates. We are looking forward to seeing our guests back in the brewery!"
Not only are masks required when not actively eating or drinking, but guests will also have their temperatures checked before they are allowed to enter. Reservations are also requested, as the indoor capacity is limited to 50 percent. 
Guests will also only be allowed on the second floor of the brewery, which marketing manager Liz Swyers says is larger and allows for proper social distancing. The first floor of the brewery has been converted into more of a catch-all retail space where customers can purchase their favorite 4 Hands beers, merchandise and collaborations like the 4 Hands Mama Lucia's pizzas or Chocolate Milk Stout popcorn from Kirkwood Pop Co. It's all an effort to not only bring life back to the brewery, but also to make sure that everyone is staying safe.
"It's definitely time to get back to a little normalcy, and I feel that the measures we've put in place our team feels really comfortable with, and I think that our guests should too," Swyers says.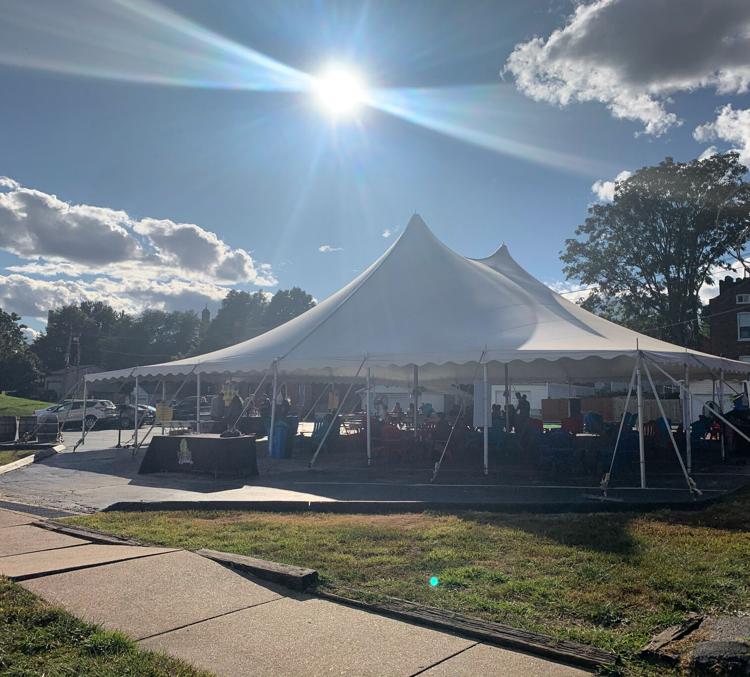 For those who are still hesitant to head inside, 4 Hands will be keeping the outdoor tent experience the brewery has offered to guests since July. The 60-by-60-foot tent, which is all socially distanced inside, will be heated once the temperatures start to drop in St. Louis. In addition to all of your favorite 4 Hand brews, you'll be able to find new menu items from the team at Peacemaker Lobster & Crab Co., including a patty melt, grilled cheese and chicken wings, both indoors and outdoors. Reservations are required for the outdoor tent.
Swyers says that while the brewery is taking any and all precautions in this daunting time, the team is excited to welcome people back into its space.
"We're trying to be as thorough as possible, and bring a little light back to the brewery, which we're most excited about," she says. "It's just been so sad not seeing people in there, drinking and laughing."
Reservations are available on 4 Hands' website, as well as tickets for their upcoming outdoor music series. 
4 Hands Brewing Co., 1220 S. Eighth St., Lasalle Park, St. Louis, Missouri, 314.436.1559, 4handsbrewery.com