Choosing your toppings isn't just for ice cream and frozen yogurt anymore. 
Pop Pop Hurray will open in Ferguson, Missouri, on Saturday, Oct. 17, offering more than 25 flavors of popcorn that can be customized with the toppings of your choice. Owner Tony Davis, a self-described serial entrepreneur, says that while he could find gourmet popcorn options in West County, he saw no options for the treat in North County. 
While the pandemic has been bad for businesses across the board, it did free up the piece of real estate that has become home to Pop Pop Hurray, right in Davis' neighborhood.
"It was just the perfect opportunity," he says. 
The shop will offer a wide range of flavors – cheese, caramel, banana, green apple and watermelon are just a few of the options – and guests will also be able to customize each individual popcorn using a variety of toppings. Top savory popcorn with a variety of seasonings, or top your sweet selection with everything from peanuts to pretzels to Oreos. You'll also be able to douse your popcorn with sauces like white chocolate, strawberry and caramel to take your kernels to the next level.
"The possibilities of mixing the flavors and mixing the toppings is literally endless," Davis says. 
And for those who can't make up their mind, the store will also have plenty of premixed options that customers can take to go. Davis says that while they've experimented with a bevvy of combinations, you might find something like one recent concoction, a caramel apple corn, on shelves: green apple popcorn and caramel popcorn mixed with pecans and finished with a caramel sauce.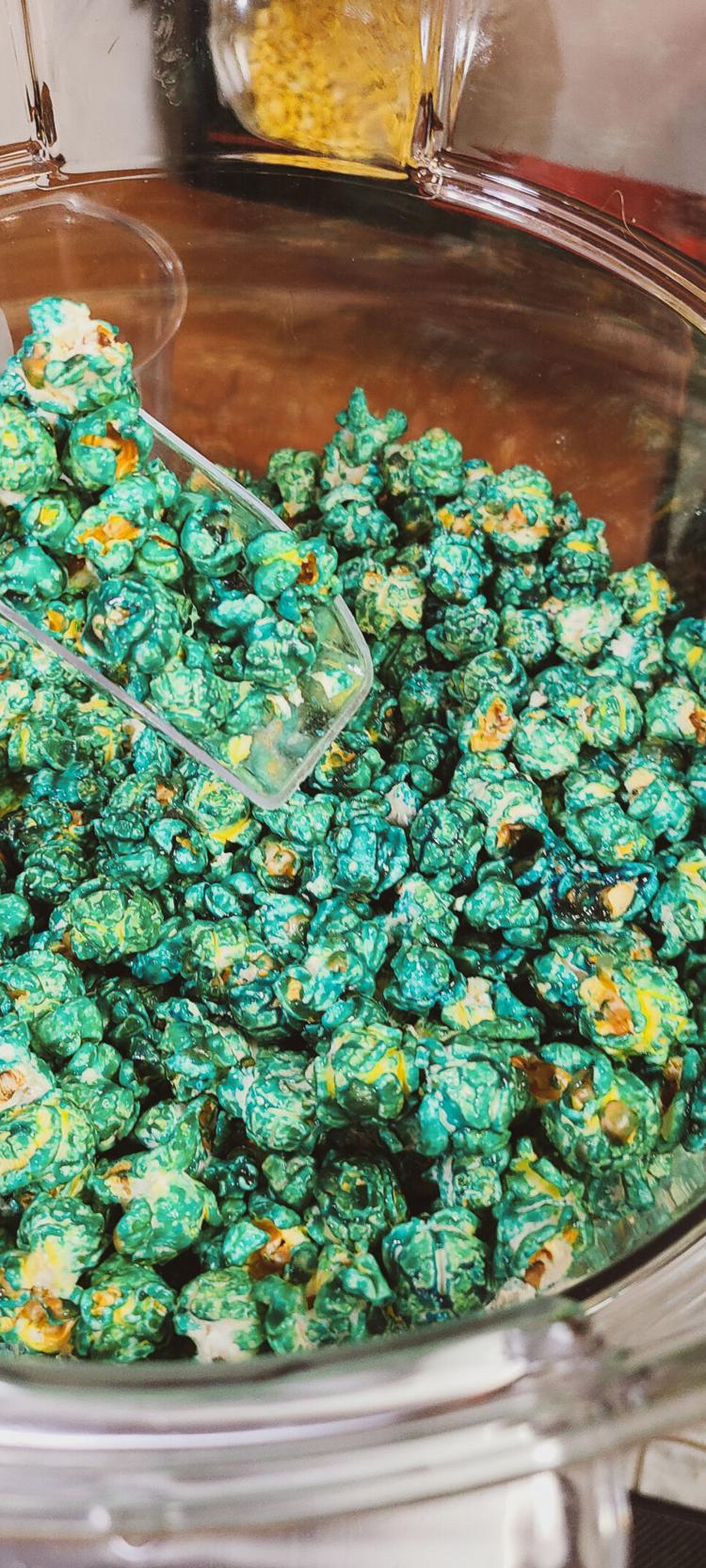 Davis hopes that Pop Pop Hurray can be a fun place for families to come and grab a treat together. He says that Ferguson is a great place for families, and he wants people to recognize it as such, especially since it is often known for the turmoil the city has gone through the past several years. There have been two protests just in the time that Davis acquired the store, and he says that he supports the spirit of those fighting for change in his town.
"We wanted to embrace that, but also bring light to it," Davis says. "You know, bring more happiness, more of a family feel to Ferguson. I live in Ferguson, also, and it's a great family environment, great community." 
Pop Pop Hurray's grand opening will begin at 11am on Oct. 17. 
Pop Pop Hurray, 256 S. Florissant Road, Ferguson, Missouri, 314.733.5350, poppophurray.com