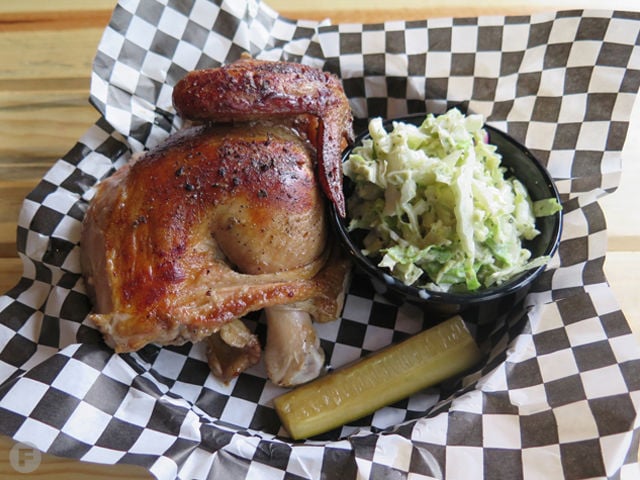 St. Charles' food scene is about to get a little more active. 
Kansas City-based Chicken N Pickle – an indoor-outdoor concept that includes a restaurant, bar, yard games and, most notably, several pickleball courts – has announced that its seventh location will be coming to St. Charles. No opening date has been set yet for the entertainment complex, which will be a part of the city's Riverpointe development along the Katy Trail, but expect it to open sometime in 2022. It will be the first location of Chicken N Pickle in the St. Louis area. 
"I couldn't be happier to have Chicken N Pickle jump start one of the city's hottest developments – Riverpointe," St. Charles mayor Dan Borgmeyer said in a release. "The city is excited to work with Chicken N Pickle, who is a quality partner and will be a great addition to our community."
The venue will feature bars, pavilions, multiple dining areas on the main floor and a rooftop dining experience, along with outdoor tables for guests to enjoy. There will also be indoor and outdoor pickleball courts, shuffleboard and Bocce ball courts, as well as a variety of lawn games. 
The Chicken N Pickle menu revolves around, of course, chicken, which is prepared rotisserie-style and available in four different seasonings. The restaurant also has a wide offering of sandwiches, from pickle-brined grilled chicken and Nashville hot chicken to a beef burger and pulled pork. Plenty of snacks and sides are also available: hand-cut fries, tater tots, tostadas, fondue, deviled eggs and more round out the casual menu. 
Follow Chicken N Pickle on social media for updates on the St. Charles location. 
Chicken N Pickle, chickennpickle.com