St. Louis is getting a new type of Japanese cuisine. 
Izumi, a Japanese pop-up concept, launches this week in St. Louis. Chef-owner Kurt Bellon will use the concept to serve up Japanese sandos inspired by the street sandwiches you can find in any given train station in the country. 
Bellon is half Japanese himself, with his mother hailing from the city of Izumi, the namesake for the restaurant. Having spent a lot of time in Japan, Bellon has always wanted Izumi to bring a new type of Japanese cuisine to St. Louis, one that isn't sushi or ramen. Even when explaining his idea to others, he realized that there was little knowledge about this part of the country's dishes. 
"It shows the overall opportunity in the market in St. Louis," he says.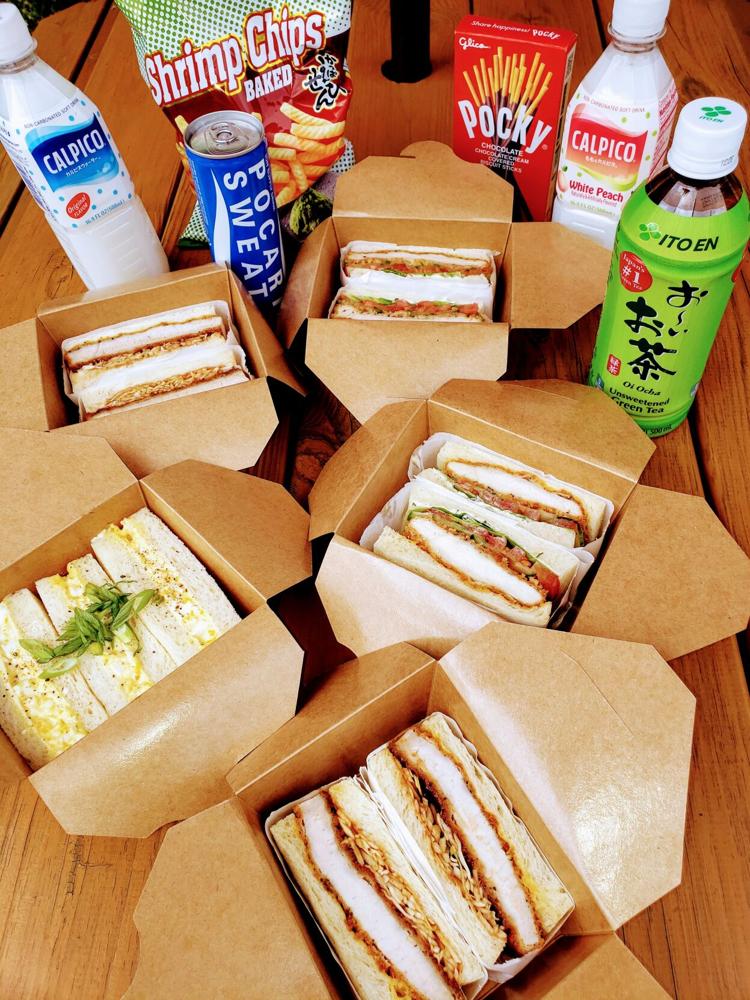 A lot has changed since Izumi was first announced last December, including the location and overall concept. Bellon ended his partnership with Takashima Records prior to the vinyl bar's opening in February, and instead of izakaya, Izumi will now focus on the konbini, or Japanese convenience store experience, showcased by Japanese sandos, snacks and drinks.
Part of the beauty of the Japanese sando, according to Bellon, is the way in which it takes from Western culture. The sandwich concept is borrowed from the west, but now, the sando is making its way back to the Western world in its Japanese iteration.
"It's kind of this great conversation between cultures where it's almost like music sampling," he says. "You could sample the beat from one song and take it into another song, and then that process keeps going back and forth."
Bellon will start with a menu of core sandos, include a tonkatsu sando made with pork cutlet, a chicken sando, a tamago sando made with egg salad and the "peach boi," which is brown sugar and cinnamon roasted peaches and whipped cream on shokupan bread, garnished with granola. Expect rotating selections including a strawberry sando, an eggplant sando and a Japanese take on the BLT. 
Alongside the sandos, Bellon will also be serving up snacks and drinks that are common in Japan. Expect Pocky, shrimp chips, green tea, Calpico milk drinks and more. 
Customers will be able to pick up their sandwiches – which are premade by Bellon – from different restaurants around The Grove. On Thursdays, Bellon will pull up to a restaurant with his "firetruck," a small Japanese truck with which he transports his supplies, and run Izumi from that location for the night. The collaborations harken back to one of the lessons of Momotaro, an old Japanese fairytale. In the story, a boy born from a peach befriends animals along a journey to change the world. 
"That's the sort of concept I want Izumi to be," Bellon says. "Very collaborative in a very friendly way, cause that's the only way that we can really make a difference, is by making friends."
The story is also the inspiration for Bellon's "peach boi" sando. 
Izumi is accepting preorders on its website for pickup at Chao Baan on Thursday, Oct. 8. The rest of October's pop-ups will be hosted by Handlebar, Rockwell Beer Co. and Just John, with preorders becoming available each week around noon on Mondays. 
Editor's note: This post has been updated to clarify when Izumi's original concept changed, as well as to clarify that sandwiches will be premade. 
Izumi, izumistlouis.com