Gibron Jones started the North Sarah Food Hub to help work toward his goal of redesigning St. Louis' food landscape. The founder of Hosco Shift, a sustainable food cooperative for incubation and economic development, was able to open the food hub as a place for education, a shared commercial kitchen for entrepreneurs and a place for local farmers to sell and provide produce. In March, the kitchen passed its health inspections and was ready to begin operations.
Gibron Jones' cooperative provides residents with a complete farming skill set that enables them to work in a variety of food-related fields.
Then COVID-19 hit. By the third week of March, the North Sarah Food Hub was already being used to make meals for those in need. In just over two weeks, Jones estimated that the food hub made 6,200 meals for St. Louis public school students and families, among others, which was made possible by the North Sarah Food Hub and Hosco teaming up with Gerard Craft and Niche Food Group. 
Craft was put on the board of directors for the North Sarah Food Hub right before the coronavirus pandemic really began. As things began to unfold, Craft and the Niche team knew that things were going to get serious as the crisis went on, and they thought about ways that they could help. As schools began to shut down and Craft made the decision to close most Niche restaurants (Pastaria has since reopened with limited service), there were many who could benefit from meals, as well as chefs who were still on Craft's payroll with a lot more time on their hands.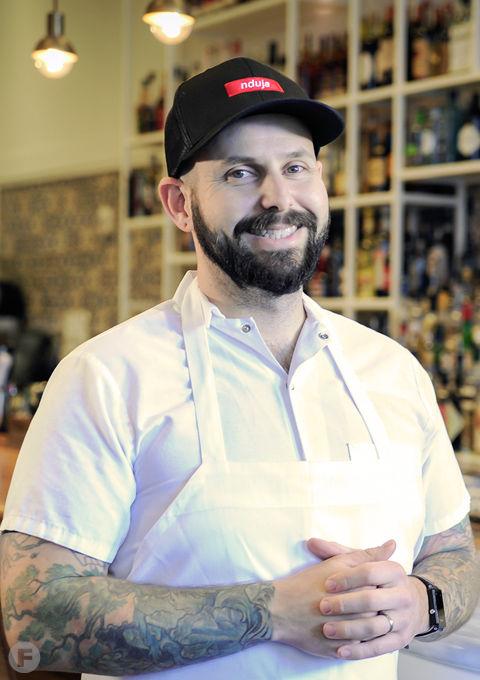 He encouraged those who wanted to donate their time to come down to the kitchen and cook for people, and the chefs started showing up. So many volunteered that they were able to split the cooking into shifts. Participating chefs include Sardella's Brian Moxey, Taste's Matt Wynn, group pastry chef Meaghan Coltrain and many more. 
"Many people just really wanted to be involved," Craft says. "I think during times like this, one of the few things that makes all of us feel good is being able to do something good."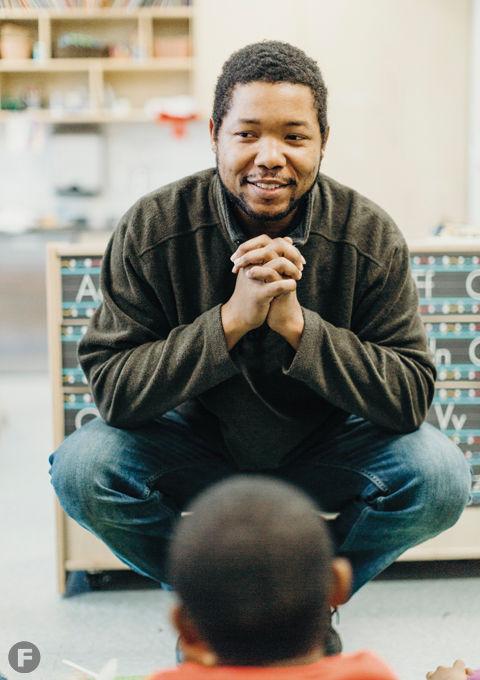 Jones says that Althea Albert-Santiago, St. Louis Public Schools' director of food and nutrition services, reached out to him looking for support after schools closed. The North Sarah Food Hub stepped up to help; St. Louis Public Schools now sends ingredients for meals to the food hub, where the meals are prepared for students. The meals are then distributed to one of the district's pickup locations where they are distributed to the community. Some of the meals that Niche chefs have helped to prepare include lasagna, chicken cacciatore, and a number of different kinds of sandwiches. Jones says the team has joked that some kids getting these meals are eating better than they usually eat.
"These are really, really tasty meals that are being prepared," he says. 
Jones also says that once Craft and Niche came into the food hub, they were able to brainstorm what kind of meals they could make out of the things they were given. He's been impressed with the amount they have been able to create from their ingredients and the volume of meals they have been able to distribute. 
For those who want to help, Jones says that given the circumstances, volunteers within the facility have to be kept to a limited amount, but those who might be able to help with contactless delivery of meals are needed.
The food hub is also accepting food donations, including fresh food that is close to going bad, that can be quickly turned into meals for the community. If nothing else, Jones hopes that if people know of places where meals are needed, that they will reach out so that the food hub can help to feed them.
Those interested can contact project coordinator Kelli Williams at kelli@hoscousa.com.