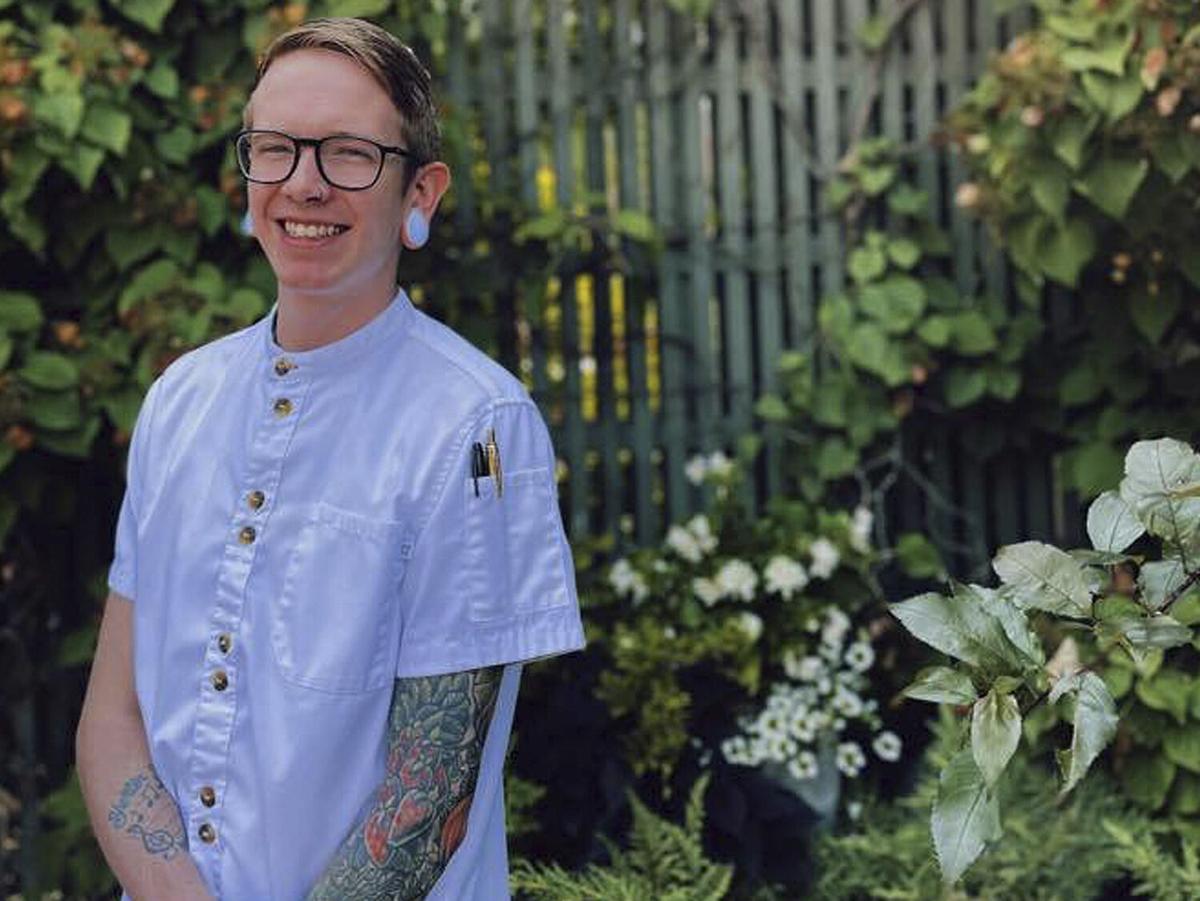 Feast 5 is a new weekly column introducing you to some of the best chefs, bartenders, makers, farmers and more around the region. Have a recommendation for someone who should be featured? Email us at editor@feastmagazine.com.
If you've dined out in St. Louis in the past few years, there's a pretty good chance you've had a meal cooked by Dakota Williams. 
Williams, who got his start in the industry working as a dishwasher at a steakhouse in Illinois, later moving up to prep and sauté cook, has gone on to work under some of the city's top chefs, including Gerard Craft and Ben Poremba. "After finding out that I wasn't half bad and really enjoyed it, I found myself applying for culinary school and just progressing from there," he says.
In particular, Williams has worn a lot of hats with Craft's Niche Food Group, starting with the company as a line cook at Pastaria in Clayton, Missouri, before opening the now-shuttered Porano by Niche in Downtown St. Louis as a kitchen manager. He then headed to Sardella (located in the space next door to Pastaria, now home to Pastaria Deli & Wine), where he worked his way up from line cook to sous chef before taking on the chef de cuisine position at Poremba's Nixta in Botanical Heights.
Now, Williams is back at Niche Food Group with a shiny new title: executive chef at the hotly anticipated Bowood by Niche, which is set to open this fall in the former home of Cafe Osage in the Central West End.
Williams says he was immediately attracted to the space itself, which is located in a 1920s-era automotive warehouse and, in addition to the café space, also boasts a quaint courtyard and a lush greenhouse full of plants for sale. "It transports you into this calm oasis surrounded by all of this beautiful vegetation and bright colors from flowers," Williams says. "Who wouldn't want to cook in an atmosphere like that? Starting from where Cafe Osage left off is a lot of fun; you have so many different ways to go about it."
Williams is keeping on mum on specific menu details for now, but promises it will be worth the wait. Look for Bowood by Niche to open its doors in late September or early October.
1. What's the best thing you've ordered at a local bar or restaurant recently? Anything at Indo. [Chef-owner] Nick [Bognar] and his team have some of the best food in the city, hands down.
2. What's the best style of pizza? Neapolitan. I got spoiled working the pizza station at Pastaria and fell in love with this style. It's all about the crisp bottom and simple ingredients.
3. What's your favorite food memory? The egg yolk cured in licorice at Smyth in Chicago. I probably think about this dish at least once a week and I ate there three years ago.
4. What ingredient do you think everyone should keep at home and why? Fresh garlic. It's such a small thing, but compared to processed or canned garlic products it makes all the difference. In my opinion, fresh garlic will elevate any dish with that simple freshness.
5. What's your most controversial food opinion? I don't think I have one. People will tell me about weird combinations all the time and I'll try it and if I like it, I kinda just go with it. You've gotta always at least try it once.
Bowood by Niche, 4605 Olive St., Central West End, St. Louis, Missouri, facebook.com/bowoodbyniche