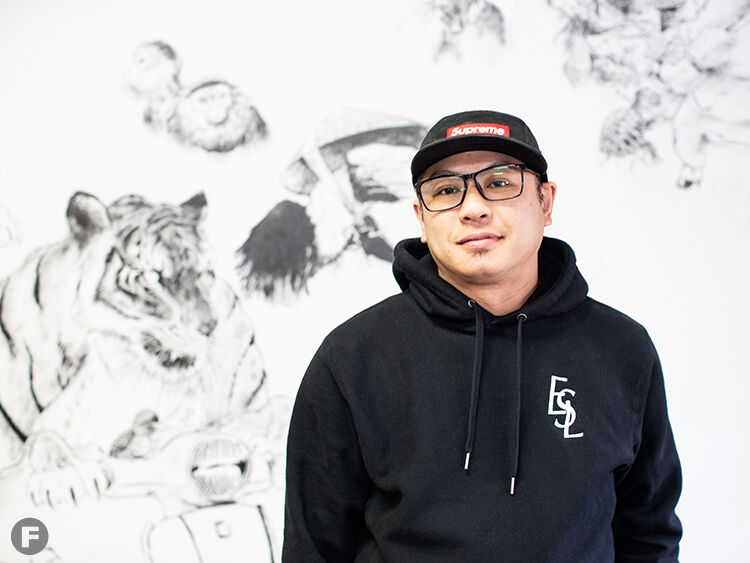 While doing their part to maintain social distance, home cooks everywhere are honing their skills in the kitchen. Feast consulted with some of St. Louis' finest chefs and business owners for their best advice on how to make easy, wholesome meals using simple pantry staples. Find out how to make the most of your groceries in this Q&A series, which outlines some pro tips for creating nutritious and comforting from-scratch meals, snacks and more.
Jimmy Trinh is the chef-owner of The Banh Mi Shop in the Delmar Loop. The fast-casual eatery is currently offering online ordering with curbside pickup. Ever since launching a hospital donation program in March, the shop has donated more than 700 sandwiches for local hospital workers. For the restaurant's menu and information on how to contribute to the program, visit thebanhmishopstl.com or check out its Instagram page.
What are some lesser known pantry staples commonly used in Vietnamese cooking that home cooks can use to take their food to the next level? You'll always find some hành phi (crispy fried shallots) in my pantry. If you don't have it yet, find your way to an Asian store and get the largest one they have. Put some on your burgers, hot dogs, corn and every immigrant kid's favorite meal: white rice, soy sauce and Spam. Just grab a handful, throw it on top of anything and thank me later.
What are some essential tools in your kitchen you can't go without? The Robot Coupe definitely saves the staff and I about a day's worth of cutting carrots and daikon for the pickled veggies, and we also use it to make our house aïoli. If that thing breaks down, I'd probably have a few less guys in the kitchen with me.
What is your favorite go-to comfort dish? There's one dish I always say I'd love to have as my last meal, and that's Vietnamese braised pork with egg. Everybody will say their mom makes it the best. It's such a simple dish but so good. Every Asian culture has their own version, but my mom really does make it the best!
Can you share a recipe for a quick meal idea? One of the very first dishes I learned to make was at my parents' restaurant back in Minnesota. We used to have 101 items on the menu so we only remembered dishes by numbers. It was #17: Vietnamese-style lemongrass chicken.