You can now buy cider from Eckert's Farm by the box. 
The 175-year-old family farm and country store in Belleville announced in a press release that it recently invested in its own cider mill, so its ciders can now be hot-pressed on the same grounds that the fruit was grown.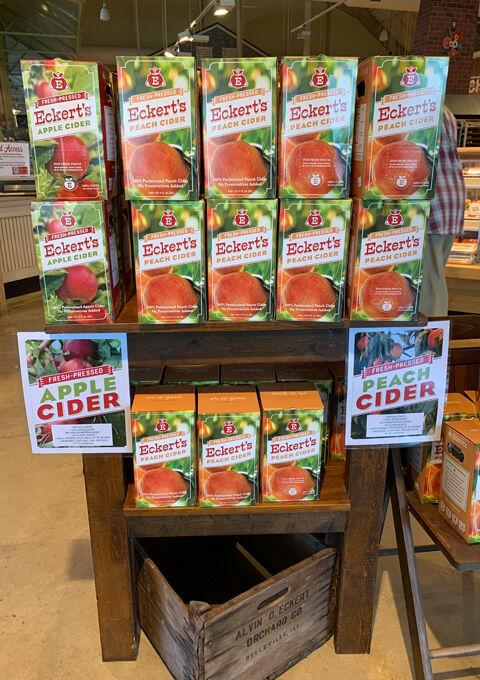 Eckert's is now offering its peach and apple ciders in 3-liter spouted-bag-in-boxes packaging, similar to a boxed wine, to take home from all three of its locations in Missouri and Illinois. Not only does this make it easier to pour, but the ciders will be shelf-stable for six months and stay fresh for 30 days after opening. 
"While we invested in the new mill equipment, it made sense to also invest in the product as well," Angie Eckert, vice president of Eckert's retail operations, said in the release. "We perfected our recipe and launched the new packaging so now you can enjoy Eckert's apple cider longer than just in the fall."
The mill will allow Eckert's to produce an estimated 30,000 gallons of cider each year. And for those who are curious about the cider-making process, visitors to the Belleville country store can watch the whole thing from a new observation window. 
The cider is available for $6.99 a box at all Eckert's locations. 
Eckert's Country Store & Farms, 951 S. Greenmount Road, Belleville, Illinois, 618.233.0513, eckerts.com