Coffee-lovers in the St. Louis metro area can now find beans from a new local roaster.
Reconstruction Coffee Roasters is now open and operating in Villa Ridge, Missouri, roasting beans for wholesale and direct-to-consumer sales. 
The company, which has been in the works since last fall, has changed quite a bit since its conception. The company is family-owned by couple Clayton and Erin Smith and Clayton's sister, Emily Kappesser. The plan was originally to run the company with Clayton and Emily's parents out of an old church building that their parents owned. When they got to rehabbing, they realized the building was not safe enough to revive, so they had to tear it down and start from scratch, although they built the new structure off the footprint of what was there before. Now, instead of being a part of the company, the Smiths and Kappesser pay rent to their parents for using the property.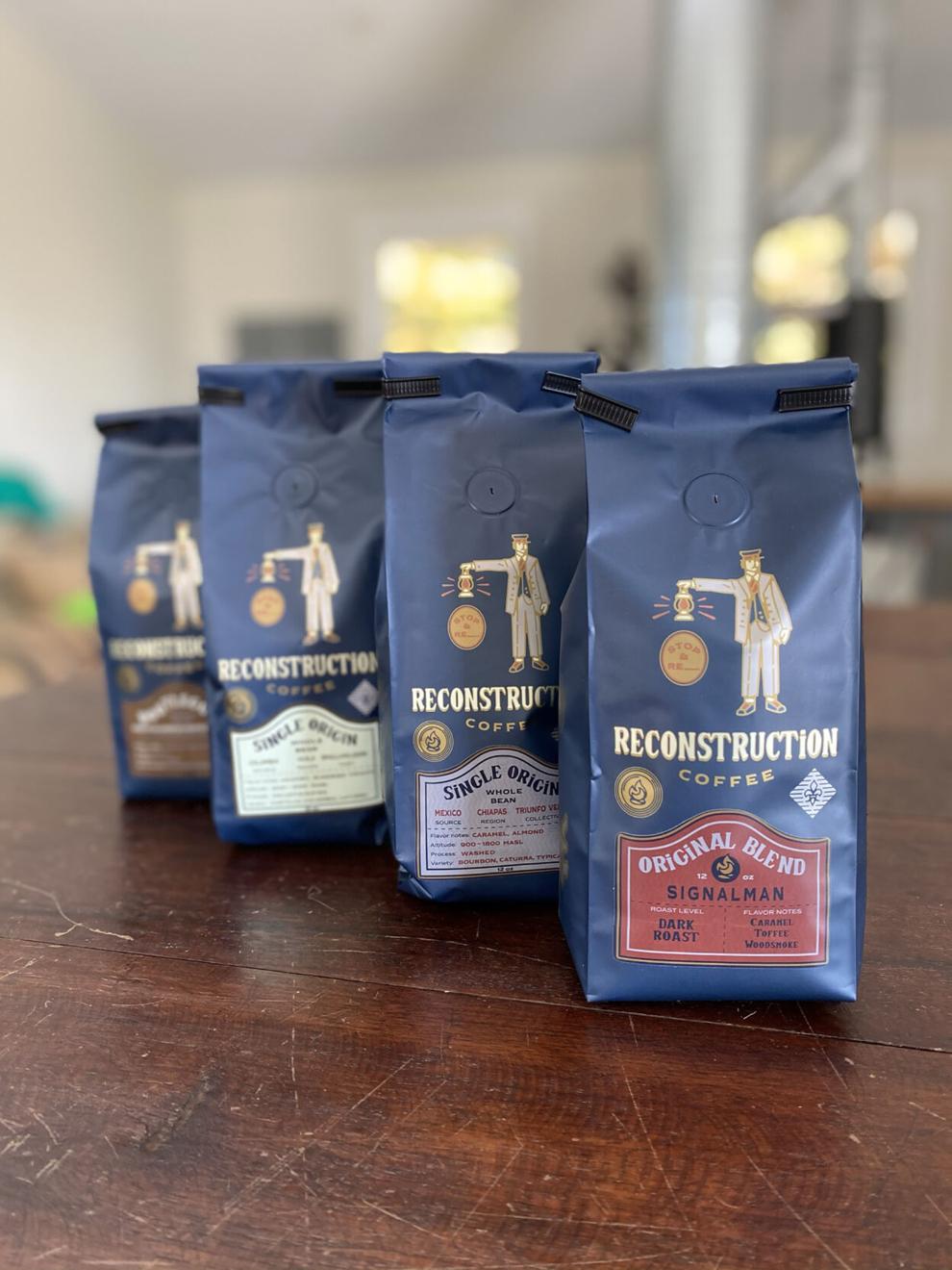 The company officially launched over Labor Day weekend at their facility, which is used exclusively for roasting. At some point, a Reconstruction café might come into the picture, but for now, the concentration is on roasting beans and roasting them well. The partners work with Cafe Imports, a distributor based in Minneapolis that focuses on sustainability and fair wages when it comes to sourcing green coffee beans from countries including Guatemala, Tanzania and Colombia. 
"We're really impressed by how well everything is turning out, and I know so much of that is from the beans themselves," Clayton says. 
Reconstruction is a side project for the owners, giving them the ability to test different beans, roasts and flavors. 
"It's nice to have that space to really kind of play around and experiment and just try as many different ways as we can think of to roast coffees until we can unlock the best way to do each one," Clayton says. 
So far, he says the reaction to their beans has been amazing. 
"We're just so overwhelmed," he says. "People really, really love them."
The company has been focusing on Franklin County, where the roastery is located, but the team hopes to expand their online retail offerings, as well as their wholesale partnerships across the area. And even though the business goal is to expand, the family's main goal persists: They want Reconstruction Coffee to be something that they can build together, and that they can hopefully pass down to their kids someday.