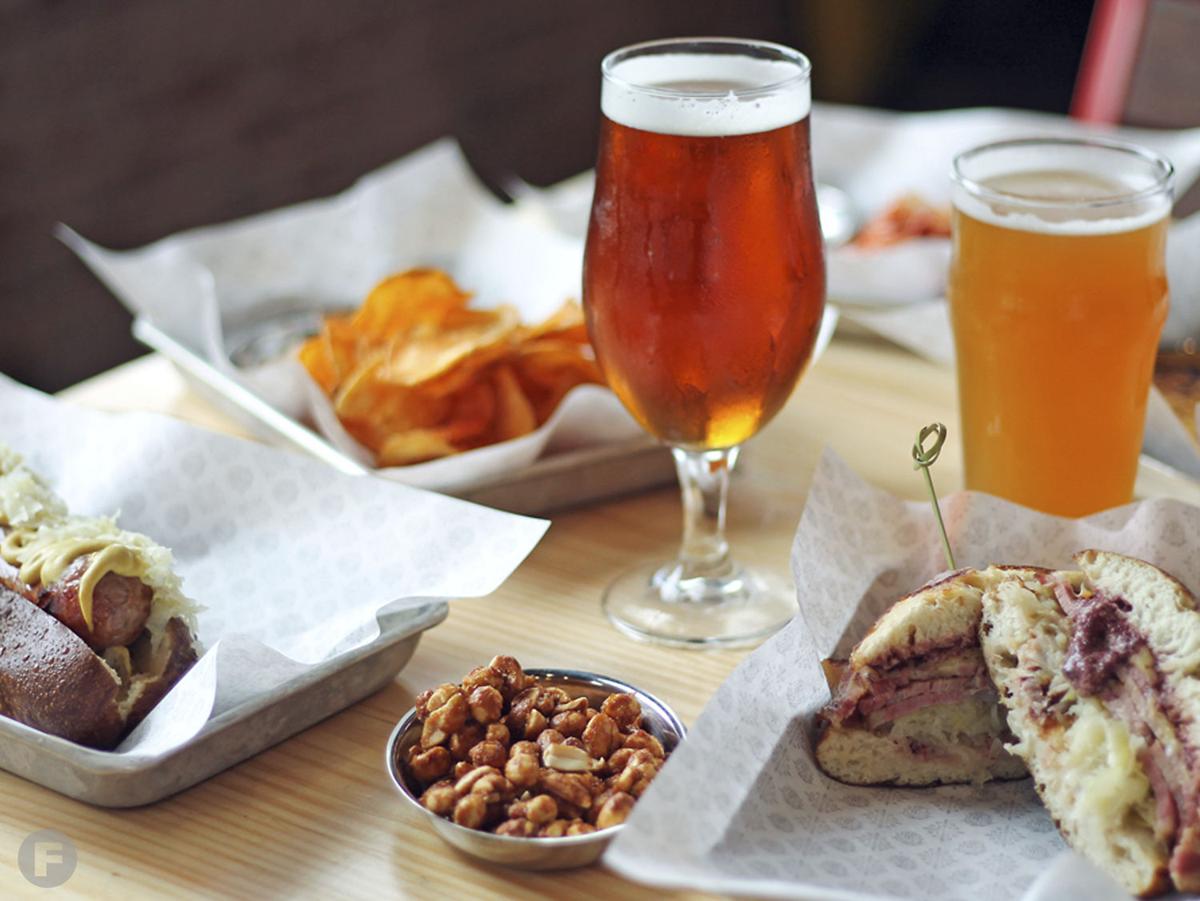 Watch the skies for balloons or fireworks, explore a town's tacos or team up for trivia this weekend.
Friday
Steve's Hot Dogs Grand Opening on South Grand
"Join us for our Grand Opening Weekend at our new expanded location on South Grand Boulevard. We'll have music Friday through Sunday from 6 to 8 pm. Steve Ewing Duo plays Friday night; DJ Stan Da Man plays Saturday; and Sarah Shewmake plays acoustic Sunday night to round out the weekend. We can't wait to show you the new space!"
Annual Balloon Glow at Chaumette
"Our annual Balloon Glow is approaching, and we want you to join us! Enjoy watching balloons inflate and "glow" pre-and post-sunset while experiencing relaxing scenery, delicious food and award-winning wine on our patio or front lawn." Free admission with food and drink for purchase. From 6.30 to 8.30pm.
Saturday
"We are excited to get this event rolling. Your ticket entitles you to a special price on a beer and taco pairing at each participating restaurant. You will also receive a commemorative canvas swag bag and koozies at each stop. A special commemorate glass will also be yours! Here is the agenda: Check in at Chava's to receive your wrist band and bag. Travel to the stops on the map at your leisure and end at Big Daddys for some great music and prize drawings. Last year we donated $3,000 to the Glen-Ed Food Pantry and plan to surpass that number this year. T-shirts will be sold prior to the event and picked up at Chava's." From 2 to 6pm.
Sky Wars 16th Annual Fireworks Championship
"Sky Wars, which is presented by the nonprofit Missouri Pyrotechnics Association, is the nation's largest fireworks competition and one of the only pyrotechnic competitions in the U.S. The more than two-hour long fireworks championship will feature invitation-only pyrotechnicians who are among the nation's top fireworks choreographers. Up to 10 highly skilled teams will create award-winning pyromusicals – or "concerts in the sky" – which combine the artistry of music and pyrotechnics. Sky Wars will feature The Fireball Dudes, who hold a world record for their signature gasoline fireballs. There will be a Children's Festival Area from 2 to 7pm, and families are welcome. A wide variety of food and beverages will be available for purchase. Musical entertainment is by Foreplay from 3 to 7pm." From 2 to 10pm. Tickets $40 per person, children five and under are free.
2021 Trivia Night at 4 Hands Brewing Co.
"Join us Sat., Sept. 25 for our 4th Annual Trivia Night. We're working hard to ensure a fun and safe event, so we're moving outside! This year's theme is Fleece and Flannel, and we'll be partying at our favorite local brewery, 4 Hands, under a covered area! Gather your team of eight and join us for a night of fun, open bars, silent auctions and other opportunities to support Home Sweet's mission to give underserved families a sense of pride and to improve the quality of their lives by providing basic household furnishings. The event is BYOF (bring your own food), but you're welcome to purchase food from the 4 Hands taproom or our on-site food truck (TBD). Every attendee receives access to an open bar with beer, wine and signature cocktails. Peruse the silent auction, wine and whisky pull, or simply relax and enjoy the night!" Starts at 6pm.
Sunday
"Parade leaves Tiemeyer Park at noon, proceeds north on Ashby Road, crosses the Rock Road and ends inside St. Ann Park. Free community festival! There are a few food and drink booths run by nonprofits who will be selling food and drinks. Information booths by various local groups or businesses. Free pony rides and inflatables for children 12 and under. Face painting for the kids & Oh My Gosh Josh will be performing!" From noon to 4.30pm.