It all started in Reggie D. Smith's restaurant. At the now-shuttered Pure Ultra Lounge Bar and Grill, Smith served up wings with a sauce he created just for the restaurant. It was a combination of sweet and spicy, with flavors that made it perfect for topping just about anything – chicken, seafood, potatoes and especially wings.
When Smith closed Pure Ultra – he now owns a fleet of trucks and drives semis full time – former customers started reaching out to him looking for his restaurant's signature sauce. 
"During the COVID period, when everybody was stuck at home, wanting to cook and eat and try new things, I started getting a lot of people calling and asking me for those wings," he says. "So I said, hey, let me bottle this stuff and start selling it since everybody wants it instead of giving it away for free. It's something for me to do during COVID."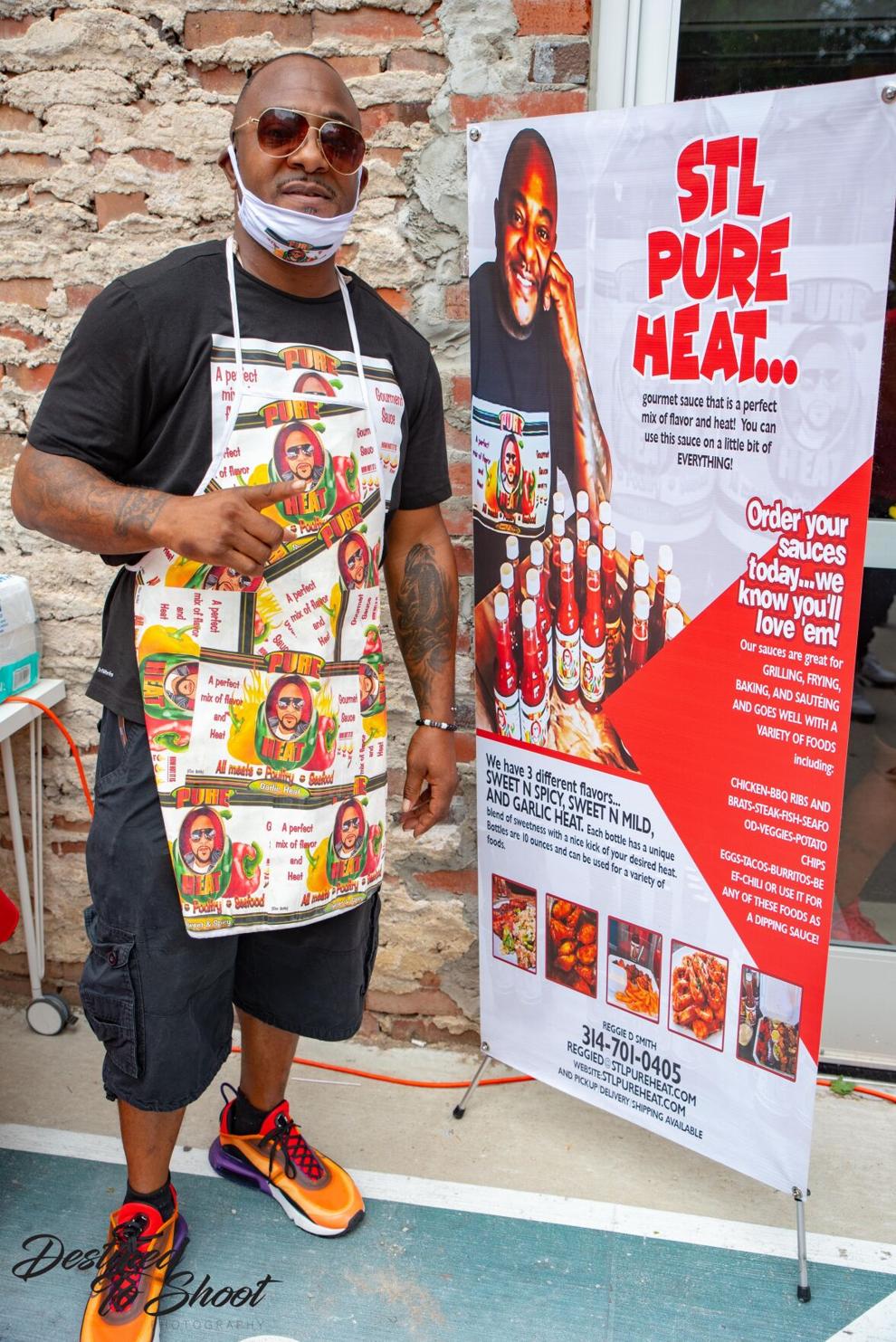 Now, under the name STL Pure Heat, Smith sells not only the original Sweet n Spicy sauce, but he's added a Sweet n Mild version for the heat-averse and also sells a Garlic Heat, which has unexpectedly become his best seller.
It started with Smith just ordering a case of bottles to fill, then 100, and then 1,000 every couple of weeks. He was selling just to folks who reached out and wanted to pick up the sauce from his house, but after some demand, he started shipping his sauces as well. 
To get his sauces into stores, Smith went the old-fashioned route: He went door-to-door to get his product on shelves. His first location was a mini mart inside of a BP gas station, but now, you can find STL Pure Heat in over 30 stores. You can also find Smith or one of his team members down at Soulard Farmers Market selling his signature sauces. At the market, you'll also be able to find Freddie Lee's Gourmet Sauces; owner Freddie Lee has not only become a mentor to Smith, but he has also now become the copacker for STL Pure Heat.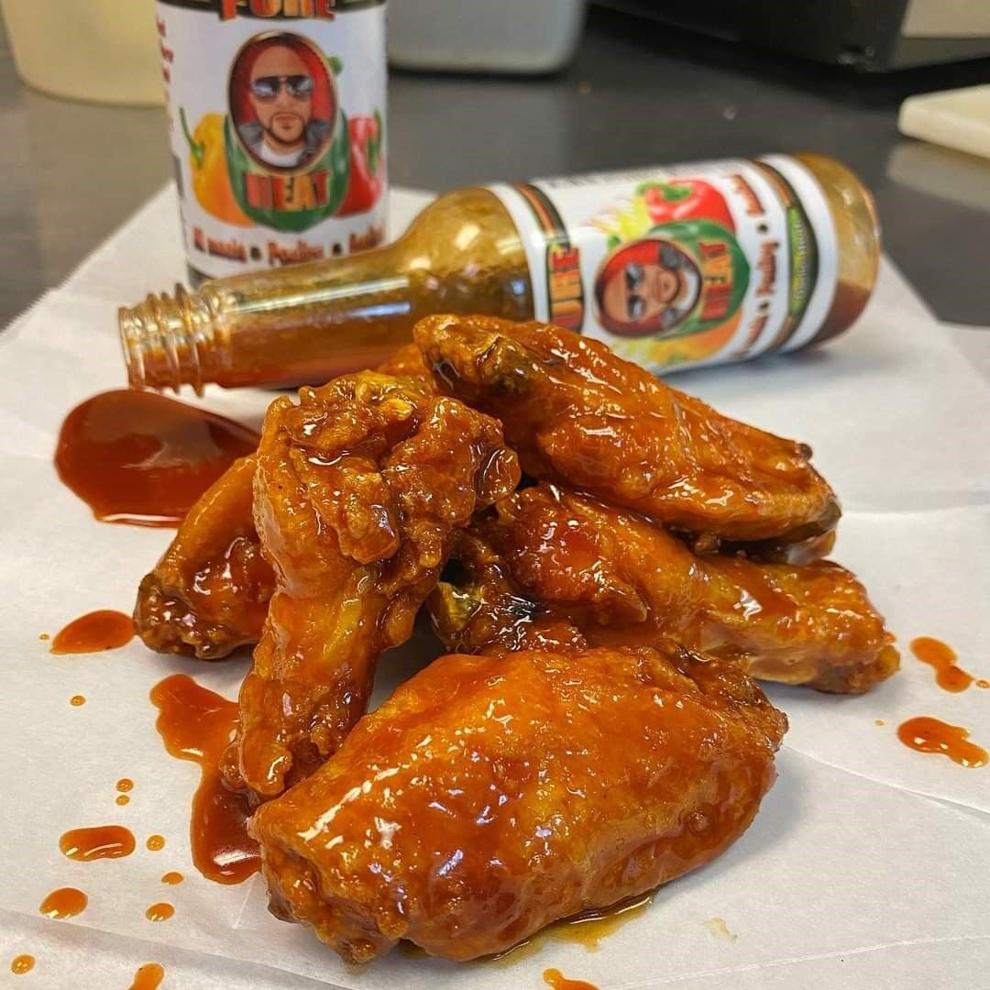 "He told me everything A to Z," Smith says. "I was absorbing all the information, and eventually I said, 'Hey man, what about cooking this sauce for me so I can produce more?' And from that point, we were in business together." 
Smith hopes to continue growing the business, with the goal of one day following his "beach bum" dreams in Miami and leaving the business to his daughter. But until then, he wants to get into more stores and make STL Pure Heat a household name. He even has a book coming out where every recipe uses his sauce.
"I'm not a great cook, but when I add my sauce to it, the food is amazing," Smith says. "So it'll help out the most novice cooks."
STL Pure Heat, stlpureheat.com