Fans of Amy's Cake Pop Shop and Boozy Bites will soon be able to find all of their favorite bite-sized treats in Webster Groves. 
Amy Gamlin is bringing her dessert business to 7961 Big Bend Blvd. this spring. She specializes in cake pops and other individual treats like hot chocolate bombs and boozy bites – cake bites, chocolate-covered Oreos and more infused with different kinds of alcohol. 
This is the first bakery for Gamlin, but she is no stranger to St. Louis' food scene. You might recognize her as one of the owners of the now-shuttered Gamlin Whiskey House, SubZero Vodka Bar and 1764 Public House, which her husband, Derek, ran with his brother Lucas. But when her cake pop business exploded amid the COVID-19 pandemic, her home kitchen wasn't cutting it anymore – especially with four kids between first and eighth grades. 
"The storefront just makes more sense, and it'll allow me to expand even more," Gamlin says. "I'm really excited for the storefront, I think it's going to be a lot easier to be outside of my home and have my own space, too."
Gamlin has no classical kitchen training, but with four kids, she has had the chance to practice making treats for every birthday and special occasion over the years. She doesn't remember exactly why she settled on cake pops as her dessert of choice, but as it turns out, cake pops and her other single-serving desserts are an ideal treat for the times. 
"Nobody wants to share anything," she says. "Its convenient, but then also perfect with the pandemic."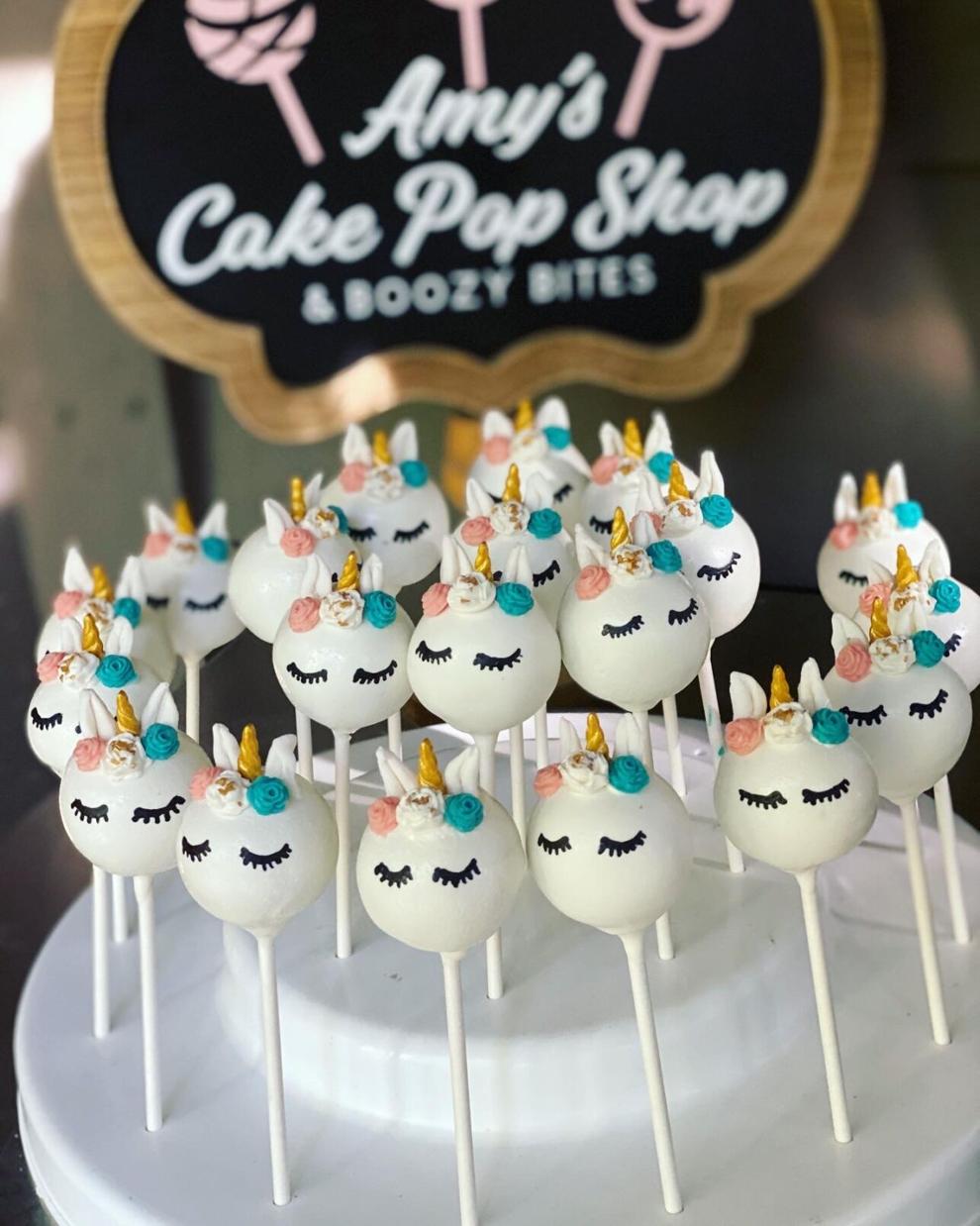 For now, Gamlin will continue focusing on the bite-sized delights that have made her business successful, but she doesn't count out expanding into full-sized cakes or other baked goods in the future. Her more immediate goal is to start offering cake pop how-to classes, ranging in difficulty to include both beginners and those who want to get a little more artistic with their designs. 
"I would like to have a space for birthday parties or just hands-on classes to teach people how to really perfect the right cake pop and kind of make it your own," she says, adding that she may start the classes virtually out of her new space. 
Expect Amy's Cake Pop Shop and Boozy Bites to open in Webster Groves this spring. 
Amy's Cake Pop Shop and Boozy Bites, 7961 Big Bend Blvd., Webster Groves, Missouri, facebook.com/Amys-Cake-Pop-Shop-and-Boozy-Bites