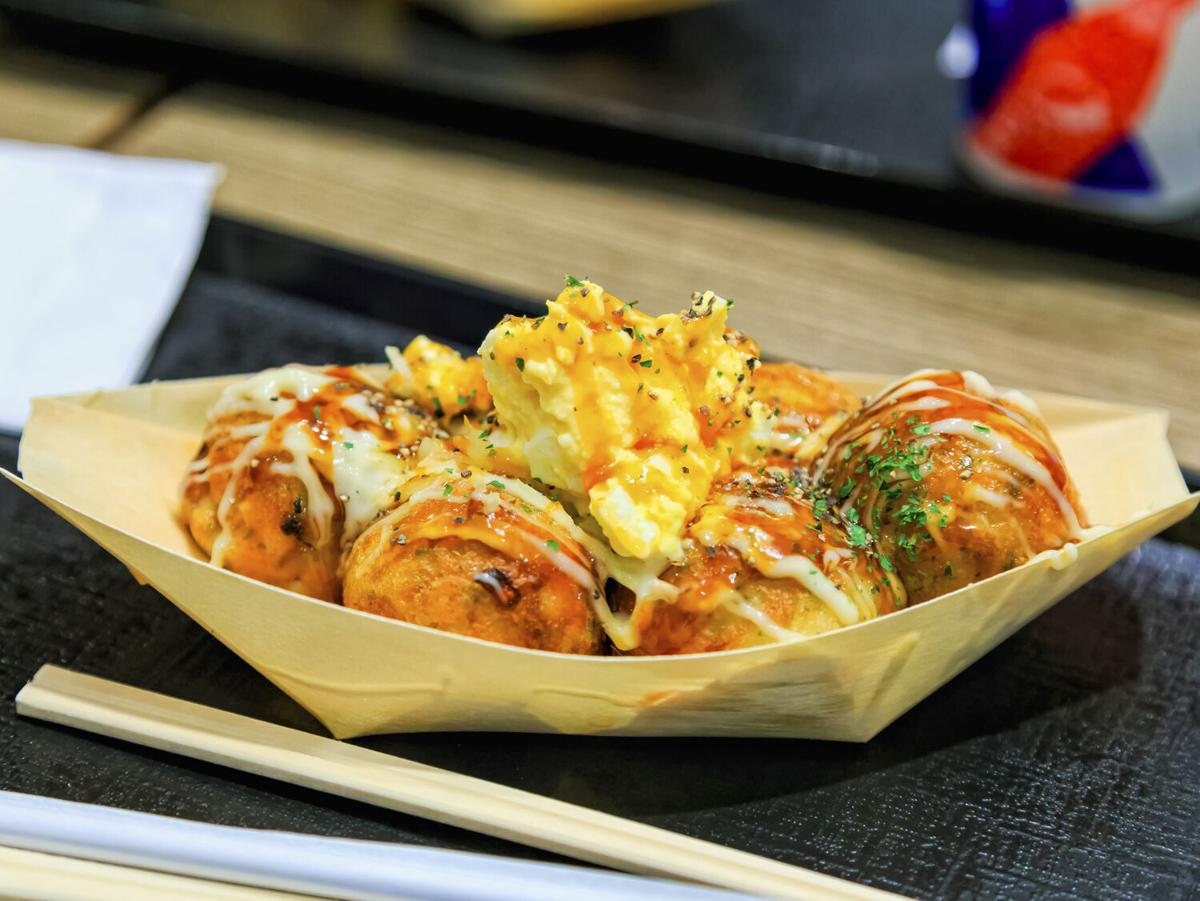 Embrace African or Japanese culture, enjoy some mimosas on a rooftop or shop a bevy of makers this weekend. 
Friday
Worldwide Vegan Chalking Night
"People of all ages will cover the ground in colored chalk in more than 50 countries and nearly 200 cities around the world, including St. Louis. The powerful and attractive messages will speak to anti-speciesism and animal rights. Vegans, animal lovers, activists, and anyone else who has compassion for animals and longs for them to have better lives are welcome to participate and be a voice for the animals." Sponsored by Terror Tacos. Free. From 5 to 9pm. 
Saturday
"Welcome back to the 3rd Annual Taste of Africa STL. After a two year hiatus due to COVID we're back for a special one day event. Like always we will have a diverse set of food vendors from Caribbean to Soul Food to Jollof and many more. Oh and don't forget the wide variety of jewelry, clothing, oils and other products from Africans all over the world. But it doesn't end there. Of course we'll have the bouncy houses, games and even a raffle from some exclusive Black vendors from the area." Free admission. Starts at noon.
Japanese Festival at Missouri Botanical Gardens
"Japanese Festival, a beloved St. Louis tradition, returns to the Missouri Botanical Garden this Labor Day weekend. The 44th festival will feature sumo wrestling, martial arts demonstrations, dance performances, authentic food, and candlelight walks in the Japanese Garden. Since 1977, the Garden has proudly hosted this unique event in one of the largest Japanese gardens in North America. A prolific collaboration with several local Japanese-American organizations provides authentic Japanese music, art, dance, food and entertainment for thousands of visitors each year. The three-day Labor Day weekend is filled with sights, sounds and experiences for the entire family, including martial arts demonstrations, taiko drumming and traditional Japanese fare." Admission $8 for members, $16 for others. Varying hours on Friday, Saturday and Sunday.
Sunday
"Citra Fitness & Movement is proud to host a weekly yoga practice at Sweet EM's in Dogtown. Join us for a morning of movement followed by coffee and your favorite breakfast treats every Sunday at 8:30am. I mean, what could be sweeter than that?" Tickets $15. 
"Saint Louis! Have you been looking for an upscale place eat, relax and chill. Well..... look no further. The rooftop terrace at Live! by Loew's is the place to be! Serving great food, awesome mimosas and music that will move your soul. Enjoy LIVE music each Sunday from 12-3 then join DJ Reminse each from 3:00-6:00 PM to kick off your week with Brunch Bubbles & Beats.....You don't wanna miss out!" Tickets start at $15, with extra for brunch or mimosas.
"South Grand Makers Pop Up will be Sunday September 12, 2021, from 11am to 4pm, with over 50 vendors featuring a diverse variety of handmade, vintage and boutique offerings. The vendors will line the sidewalk of South Grand Blvd. from Arsenal to Humphrey, as well as be placed in Ritz Park located at 3147 S. Grand. We are unable to host the South Grand Fall Fest this year but wanted to boost walkability and foot traffic on South Grand Blvd. in a safe way. We are so fortunate to have such amazing makers in Saint Louis and we are proud to show them off." Free.