Sunset Hills residents will soon have a new spot to stock up on beer and condiments.
BeerSauce Shop, which specializes in sauces, rubs, craft beer and barbecue sandwiches, has announced it will open a second location at 3080 Lindbergh Blvd. in March. The first location opened in St. Peters in 2017.
Along with running the shop on a taste-before-you-buy philosophy, the duo collaborate with other local businesses to host community classes on barbecue, beer and whiskey at the shop.
"Since the beginning, the plan has been to bring our brainchild of beer and barbecue all over the St. Louis area," co-owner and "beer guy" Andrew Tessmer says. 
Tessmer and co-owner Rick Duree have teamed up with two brothers, Daniel and Jeff Gustafson, to open the new location. 
"They were super, super enthusiastic about getting this started," Tessmer says.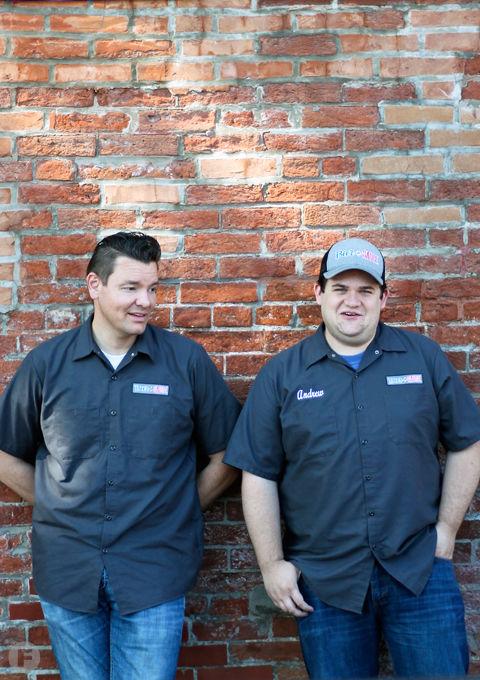 The second shop will be "pretty much the same" as the current location, featuring over 100 of BeerSauce's own barbecue sauces, hot sauces and rubs. Tessmer says that they also hope to bring in other flavors from local restaurants and chefs to put on the shelves. In the future, the team hopes to add bacon flights featuring different sauces and rubs alongside the shop's sandwiches, but those probably will not be on the menu to start. 
Tessmer says that overall, BeerSauce is excited to bring its flavors to a new part of the St. Louis area that, they believe, will be welcoming to the brand. 
"We feel like it's an area that will definitely support BeerSauce and our underlying principles of bringing flavor to folks near their homes," he says. 
BeerSauce, 3880 Lindbergh Blvd., Sunset Hills, Missouri, beersauceshop.com