Beth Frazier had always dreamed of opening a deli. So when the now defunct Shelly's Kindred Fare announced it would be selling its fully equipped, turn-key operation in late January, she and some close family friends, Steve and Gina Houston, dove for the deal to open Twin City Deli.
"We've always talked about going into business together from, I don't know, the first time we met," Frazier says. "We were throwing around ideas and then all of a sudden this opportunity came up and boom. We called them and said we think there is a great opportunity here. They bought it sight unseen."
Twin City Deli opened its doors on Mon., March 16, at 514 Bailey Road in Crystal City. Just a few days later, though, the sandwich shop was forced to make some major changes to its operation due to the current COVID-19 pandemic. As of Wednesday, Twin City Deli's dine-in option has closed to the public. However, the deli is still operating Monday through Sunday from 10am to 3pm via carryout, curbside pickup and delivery for orders exceeding $50.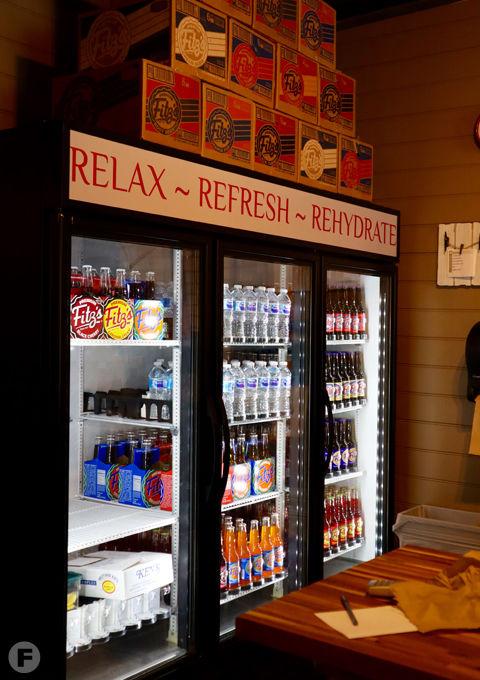 "We are set up a little different than a normal restaurant because all of our stuff is basically made to-go even though people have the option to dine-in or carry out," Steve says. "When we are back to normal, people will have the option to eat here or take it to go. It's the best of both worlds. We are optimistic. We know we have a quality product."
Twin City Deli offers eight signature sandwiches. Fan favorites include the Twin City Club (roast beef, oven-roasted turkey, ham, lettuce, tomato, onion, Provolone and Twin City Deli's Signature Spread) and The Godfather (Genoa salami, ham, pepperoni, mozzarella, lettuce, tomato, onion, pepperoncini, vinegar and oil).
"They're pretty much classics – classic clubs, classic roast beef, Italians," says Steve. "We have a muffuletta … It's big down south – big in New Orleans and Memphis area. We came up with 35 original sandwiches and then we were told to, of course, not do 35 sandwiches. So we have a lot of ideas. We will probably be rotating a featured sandwich through every month."
In addition to sandwiches, Twin City Deli serves homemade soups – chicken and dumplings, chili – salads and simple sides such as chips, potato salad, coleslaw, pasta salad and a housemade olive salad.
"A lot of the sides are homemade," Steve says. "We have a lot of ideas for different stuff – family recipes and bests of other peoples' recipes. Overall, it's really basic, simple food."
Twin City Deli, 514 Bailey Road, Crystal City, Missouri, 636.465.0103, twincitydeli.com