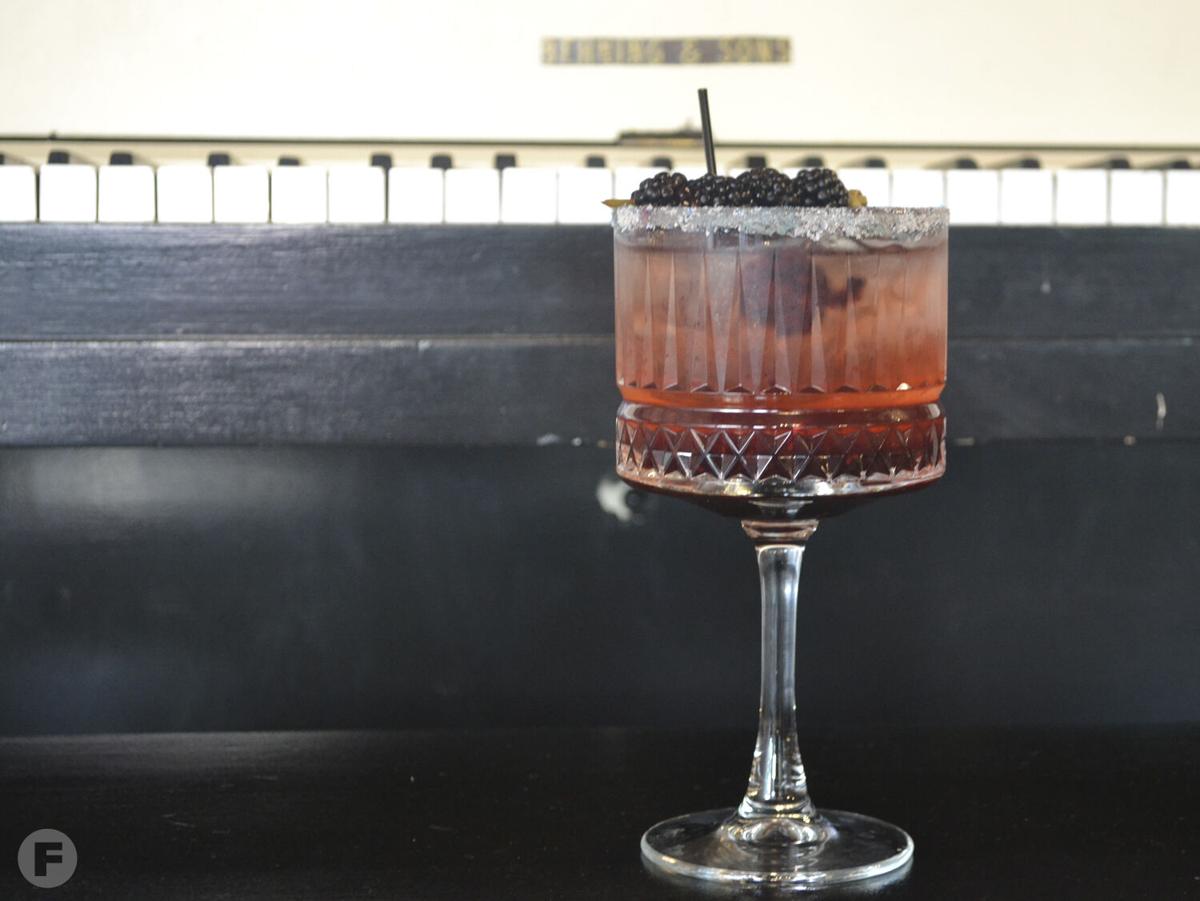 Introducing Missouri's first sober lounge: The Mocktail Lounge on historic Main Street in St. Charles.
The setting is a swanky yet welcoming ballroom, where guests can gather with friends, listen to musicians play the 1940s piano and, most importantly, enjoy zero-proof cocktails. In fact, the entire drinks menu is nonalcoholic.
Friends Jessica Learner and Brandi Schmidt opened The Mocktail Lounge last fall in the hopes of bringing more than a bar to the local community. "It's a place where people can hang out without having to encounter the negative aspects sometimes associated with bars that serve alcohol," manager Victoria Arthur says.
The zero-proof cocktails are fruit-forward, fresh and stunning. They're all muddled by hand, adorned with fruit garnishes – think strings of blueberries, candied oranges and pimento-stuffed green olives – and served in an optional sugar-rimmed glass. Whether you order the Grapes of Wrath (a zero-proof Mojito muddled with grape and mint and mixed with lime and ginger ale) or the Rosebud (The Mocktail Lounge's signature drink featuring fresh fruit juice, ginger ale and whole cherries), you'll notice that the names of the cocktails refer to films and entertainers from a bygone era. An homage to crooner Frank Sinatra, Ole Blue Eyes boasts fresh blueberries muddled with lemon juice and a pinch of sugar and mixed with ginger beer.
Want to drink your dessert? Try the Rockford Peach with peach flavors, housemade simple syrup and cream. It's also topped with whipped cream and a peach slice for a truly indulgent drink.
Pair any of the zero-proof cocktails with bites off of the food menu. Light snacks include Bavarian pretzels and a charcuterie platter, while the nachos and the flatbread pizzas are a bit more filling.
The Mocktail Lounge, 335 N. Main Street, St. Charles, Missouri, 636.757.3366, themocktail-lounge.com