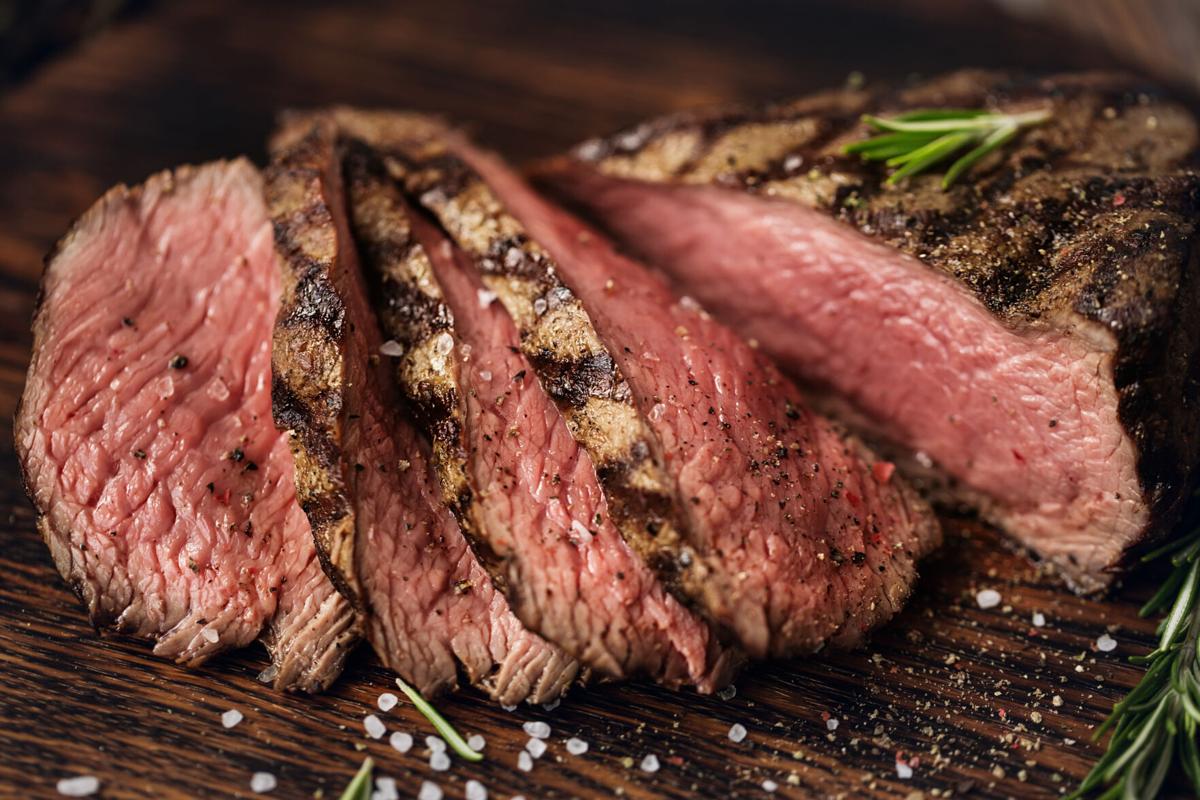 Sample the best of St. Louis' Black-owned businesses, enjoy cocktail samples from some local distilleries or support refugees by picking up dinner. 
Friday
"Taste of Black STL is a multi-sensory food experience based in St. Louis, MO. For the third year The Taste of Black STL highlights the quality, diversity, and the economic impact of food and beverages primarily sourced from black owned businesses in the state of Missouri. Taste of Black STL brings awareness to our city's black culinary talent and shines a bright light on black owned businesses. The festival expands to a three day event September 10th-12th, festival hours are from noon-9pm and hosts over 60 vendors from the St. Louis Metropolitan area at The City Foundry STL. Our host for the weekend is Mocha Latte. While festival tickets are free VIP Experiences are not. With the growth of this event over the past years, we are expecting 20,000 attendees through the weekend." VIP experiences start at $50.
Manchester Homecoming Festival
"Join us at Schroeder Park this September for our famous Homecoming Festival. Enjoy carnival rides and games, live music and entertainment, food and drinks, a car show, a doggy paddle at the pool, and most of all, our Homecoming Parade!" Free admission. Friday from 6 to 10:30pm, Saturday from 10am to 10:30pm and Sunday from noon to 4:30pm. 
Saturday
"Chefs from Morton's and 801 Chophouse will prepare steaks to be sampled by the general public who purchase the SteakPass for $22. Guests will receive a 16 oz. Budweiser or Bud Light and samples of Marble Ridge Farms Wagyu steak. In addition, each guest who purchases a SteakPass will be given a token to vote in the People's Choice award by dropping it in either the Morton's box or the 801 box (boxes will be located in a neutral location to maintain the integrity of competition), the box with the most tokens (ie. People's Choice vote) will win the People's Choice Award." From 11:30am to 4:30pm.
St. Louis Classic Cocktail Party
"Join us for 9th Annual Classic Cocktail Party at the last Concert in the Park with The St. Louis Social Club Band in Lafayette Square Park on Sept. 11th from 6pm – 9pm. Local distilleries will showcase their spirits and feature signature cocktails. We are featuring StilL 630 Distillery, Pinckney Bend Distillery, St. Louis Distillery, The Big O, Spirits of St. Louis Distillery, Wood Hat Spirits, Stumpy's Spirits – Distillery, Soulard Island Spirits , 1220 Artisan Spirits, Samuel Berton Distilling, Naked Spirits & Switchgrass Spirits." Tickets $40. From 6 to 9pm. 
The Boom Boom Revue Saturday Burlesque Dinner and Show
"Join us this Saturday for our exciting burlesque dinner and show at 7 P.M. The Boom Boom Bombshells will provide a fun night of entertainment, through burlesque, comedy, cirque acts and more. You will also enjoy a two course meal to your delight with the option to add appetizers and dessert. Dinner, drinks, and a show, who could ask for more. This is perfect for date night, bachelorette/bachelor parties, birthdays, girls' night out, tourists and more visiting downtown St. Louis." Tickets $32, not including dinner or drinks. Starts at 7pm. 
Sunday
"Sample delicious offerings from some of the best restaurants in St. Louis, all for a great cause - scholarships for kids! This is of course the fabulous Taste in Ferguson. The annual Taste in Ferguson charity event has been proud to bring top-notch food, drink, and entertainment all to one venue in Ferguson for years. This year we will be offering our Boxed drive-thru experience and VIP Event." Drive-thru boxes start at $35. From 3 to 6pm. 
"You are invited to a Welcome Neighbor STL drive-thru supper club event to support families recently settled in St. Louis. These events help rebuild lives and rebuild hope for the cooks who share their talents and culture. The ripple effect of these events reaches the volunteers who assist, and the generous supporters who continually nurture this endeavor. Refugee cooks and WNSTL volunteers will prepare your meal and deliver a 5-course Kurdish dinner directly to your car with a wide smile and heartfelt thank you." Meals are $25 and must be ordered ahead of time. From 4:30 to 6pm.