Tyrean "Heru" Lewis was on the search for fresh produce. He headed to grocery stores in the city of St. Louis – one on the north side and one in Midtown – and he realized that the selection of fruits and vegetables was abysmal. So, he decided to take a drive out to Clayton and, in stark contrast, found the selection to be bountiful. He then took it a step farther and went all the way to West County, where he was wowed. 
"They had everything," Lewis says. "So I told myself, 'This ain't right. Why my neighborhood don't have this?'" 
He was thinking about this all when he came up with the idea to turn three vacant lots near his house into a garden to grow food. He began leasing the land to originally grow food for his own family when others from the neighborhood kept asking him questions about the food he was growing. That was in 2017, marking the beginnings of Heru Urban Farming, through which Lewis has brought fresh produce to those who need it the most. Neglected communities on St. Louis' north side don't have access to the kind of food Lewis is growing, but according to him, there's a thousand gas stations and a Family Dollar on every corner as opposed to actual grocery stores.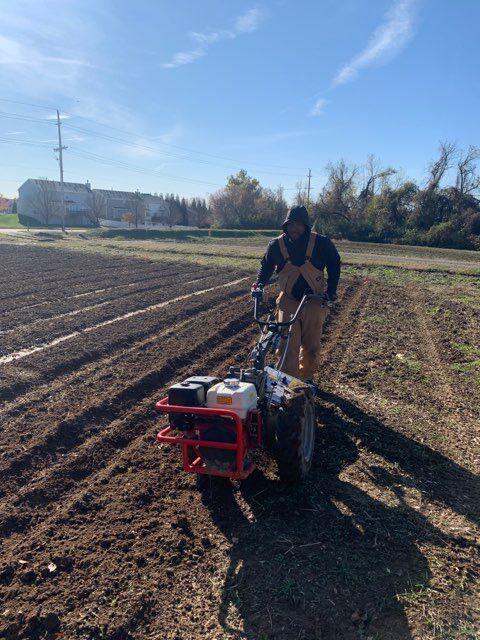 "Our mission is that we provide sustainable, healthy food options for the food apartheid community," he says. "Food apartheid, food desert, is unnatural. Food apartheid I believe is deliberately done."
He says it's a social issue, and often encourages residents to eat things that aren't good for them. 
"That's where I come into play," Lewis says. 
After a lot of work both on the ground and in grant writing, Heru Urban Farming now has 3 acres on which Lewis is growing fresh produce for local businesses and those in his community, including two and a half acres that he's renting from David Bohlen of Bohlen Family Farms in Bellafontaine.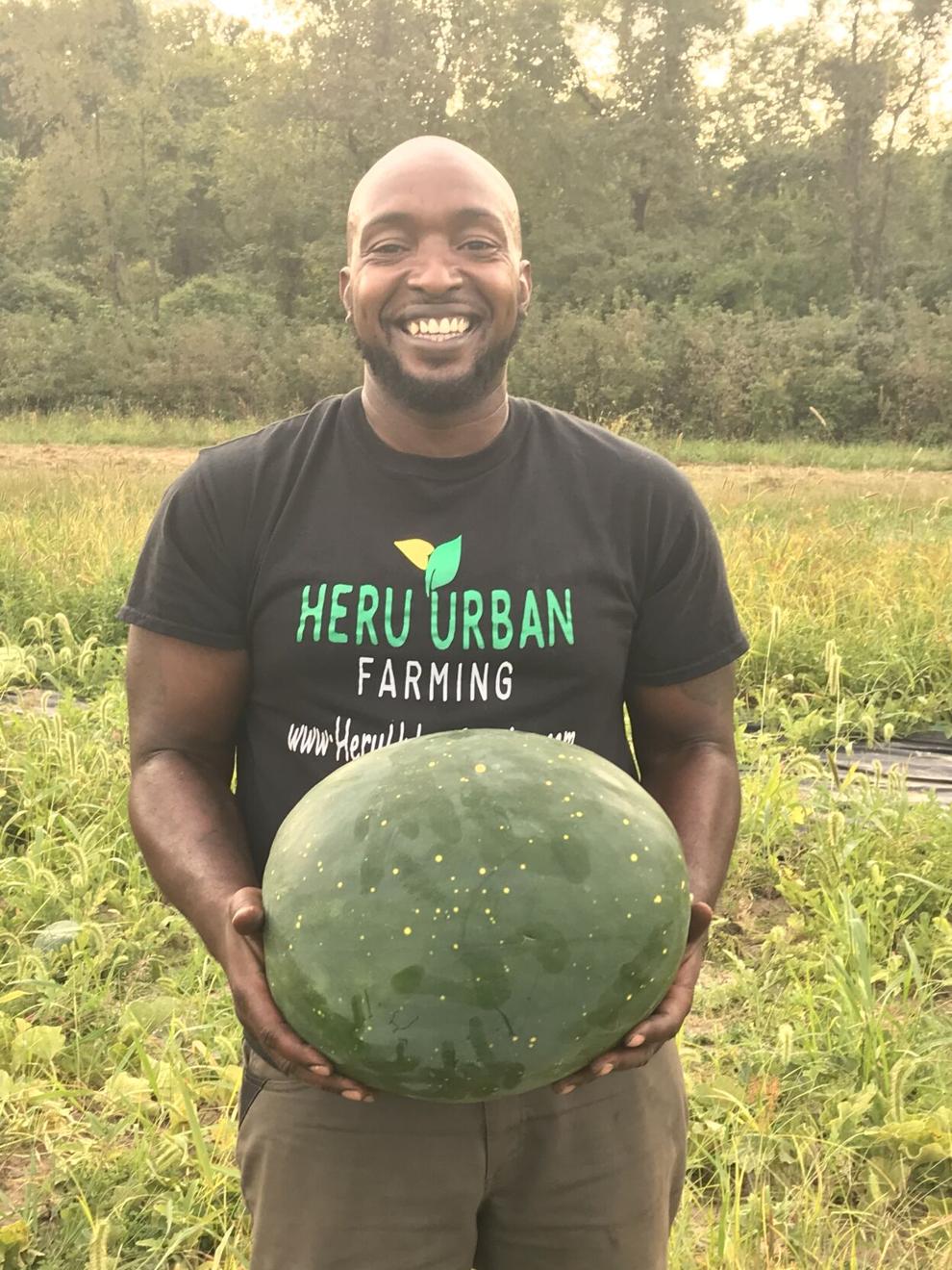 Lewis sells some of his produce to local shops, but he also sells shares in a CSA. Members get a variety of produce – cucumbers, lettuce, garlic, tomatoes bok choy, broccoli, kale, turnips – but his specialty are watermelons, which he calls his cash crop. He grows five different types; in 2020, the largest one he grew was a whopping 44 pounds.
He also grows some of his own herbs like sage, mint, lemon balm and holy basil, too. His girlfriend is an herbalist, so she makes tinctures from what he grows. 
And even with all that Heru Urban Farming is doing, it's about to start doing a little more. Lewis hopes that he can expand both his culinary and herbal crops this next year, and a new $50,000 UMSL Accelerate grant awarded to Heru will help that growth. 
"I'm not putting a ceiling on my expansion," Lewis says. "I wanna be big."
Down the line, he wants to continue doing what he loves to do and hopes to grow his operations to 100-plus acres. He wants to open up farmland to retreats and teach people about growing food. And with the new grant, specifically, he wants to develop a u-pick-it farmers' market within his community. 
To find Heru Urban Farming produce, follow the farm on Instagram and Facebook to look for updates on distribution, CSAs and more.