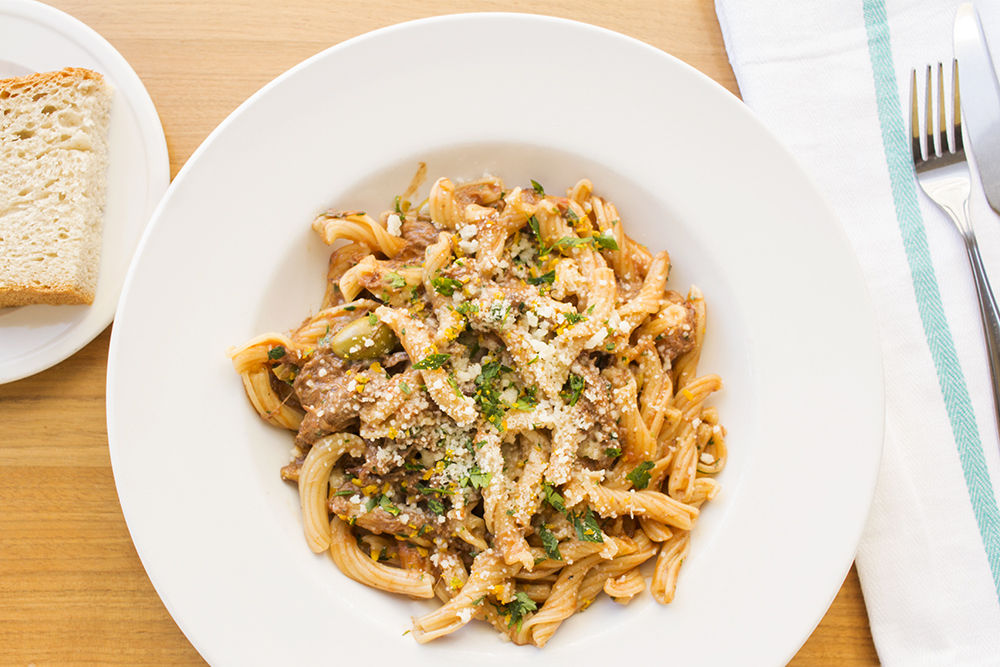 In what's been referred to as the "worst kept secret" in town, Gerard Craft today confirmed plans to open a location of his casual pizza-pasta concept, Pastaria, in Nashville.
Eater Nashville got people talking with a story about the chef's possible expansion plans in July, but the Niche Food Group owner wasn't able to confirm details at the time.
"It's no surprise that Nashville has been on our radar for a while," Craft said in a release. "It's a city that shares a lot of the same values as St. Louis. We knew that if we were going to expand beyond St. Louis that it needed to feel right, and we feel that Pastaria now has a place to call home in Nashville."
This will be Craft's sixth restaurant, after the opening of the upcoming Porano Pasta & Gelato in Downtown St. Louis, and his first outside of the St. Louis area. The 2015 James Beard Award Best Chef: Midwest winner opened Pastaria in Clayton in 2012.
Pastaria Nashville will be located at 8 C1TY Blvd. and plans to open next summer. Josh Poletti, who joined Pastaria as sous chef in June, will be the Nashville location's executive chef.
"I always say that Pastaria belongs to the people who showed us around Italy, and the people who invited us into their kitchens and homes," Craft said. "The menu at Pastaria tells their stories, but now, it also shares the memories of our amazing St. Louis guests over the past three years. Our Nashville guests will be the next chapter in that storyline. Pastaria is a place where you come in with your family, a group of friends, or a date and enjoy an amazing meal at an affordable price."
The Nashville location will mimic the original Clayton location, featuring an open kitchen and grab-and-go selections of fresh pasta, olive oils, sauces and gelato.
Pastaria, 7734 Forsyth Blvd., Clayton, Missouri, 314.862.6603, pastariastl.com