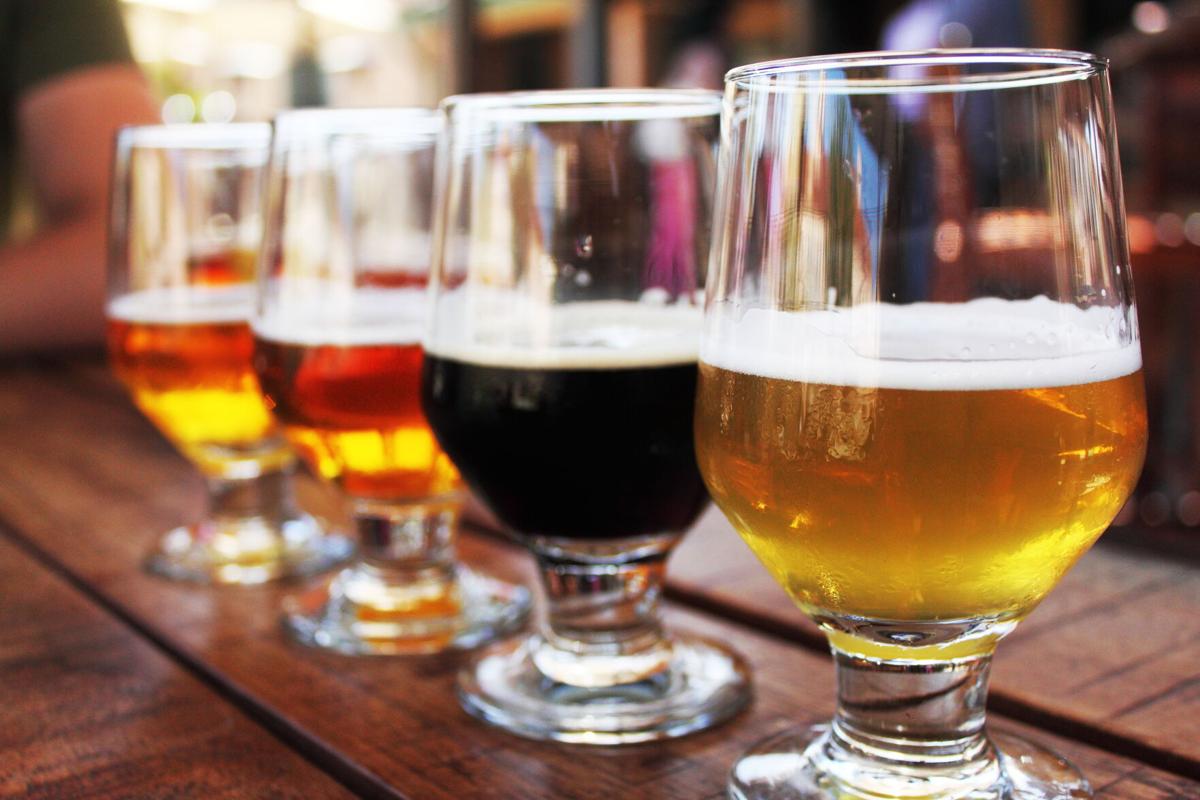 Teach your kids to compost, taste the best of a certain St. Louis neighborhood or check out a new farmers' market this weekend. 
Friday
"Take a casual stroll through the streets and shops of Historic Downtown Maplewood on Friday, July 9, from 6 to 10pm as you enjoy the sights and sounds of Let Them Eat Art. Featuring live art demonstrations, performances by regional musicians and kids' activities, plus food and drink from Maplewood's award-winning food purveyors, Let Them Eat Art serves as a celebration of the arts and a whimsical tribute to Bastille Day. There will be plenty of shopping along the way, Maplewood retailers will have extended hours and offer special event-only promotions." Free admission. 
Saturday
"Did you know that composting can significantly reduce a household's waste production? Join us for a morning of fun while we learn the why, what and how of home composting. Participants will have the opportunity to create their own composter to take home with them at the end of the program. This is a free program, but pre-registration is required." From 10 to 10:45am. 
"Sample the many flavors Grand Center Arts District has to offer on this self-guided tasting event. This event lets you fill up on all the flavors of the city, from classic St. Louis specialties to international cuisine to chef-inspired creations. It's the perfect opportunity to get a bite or drink of some of the best Grand Center restaurants." Tickets are $35. From 11am to 2pm. 
"This tour covers the gorgeous taproom, the beer-garden, our pilot brewhouse and production floor, the history of the brewery complex, the basics of beer-making and the extensive underground conditioning and lagering cellars that were integral to traditional German-style beermaking in the nineteenth century. Tours are conducted by one of our experienced and highly intelligent staff members and start promptly on the hour.  Tours typically last 30 to 40 minutes and include a complimentary beer at the end of the tour.  There are many flights of stairs to navigate and portions of the tour take you through active production facilities and over uneven terrain.  We know your toes are cute but we ask you wear environmentally-appropriate footwear. We look forward to showing you our new home!" Tickets are $10 without beer, $15 with. Times vary. 
Beer Flights and Snacks at Tale to Table
"Come visit our backlot patio for a special tasting event. Come-as-you-are to your friendly neighborhood specialty food store and enjoy a cold one! Pay at the door for a sample of five different beers that run the gamut from pilsner to sour to stout, along with some snacks from our kitchen. Or, you can pick out the beer and munchies you like and just enjoy those." Admission is $8 at the door. From 3 to 5pm. 
The Dinner Detective Murder Mystery Dinner Show 
"America's largest interactive comedy murder mystery dinner theatre show is now playing in St. Louis, Missouri! Solve a hilarious crime while you feast on a fantastic dinner. Just beware! The culprit is hiding in plain sight somewhere in the room, and you may find yourself as a Prime Suspect before you know it! Join us at the Hilton St. Louis Frontenac for an event that is very different from a traditional murder mystery dinner show. Our actors are not dressed in costume and are hidden in the audience! This results in a fun, social and interactive evening suitable for all adults." Tickets start at $67. From 6 to 9pm. 
Sunday
Maplewood Market at Schlafly Bottleworks
"Join us from 11am to 3pm on the first Sunday of each month for a neighborhood-wide celebration of all things local, hosted at Schlafly Bottleworks in historic downtown Maplewood. The Maplewood Market provides seasonal offerings from local bakers, growers, makers, artists, crafters, performers, non-profits and more!" Free admission.