Pipers Tea & Coffee is set to be the second new business launching along the stretch of South Kingshighway recently dubbed The Crown District.
Currently under construction next door to upcoming bar The Golden Hoosier, Pipers Tea & Coffee will actually be the third location for owners Peter and Amber Barnett. Peter, who's English, and Amber, who's half French and half American, couldn't find a good cup of Earl Grey tea and took matters into their own hands. They began importing English Earl Grey – it's still what they drink at home most often – and friends encouraged them to turn it into a business.
The duo launched Pipers as a wholesale tea company in 2012 and in 2015 expanded to Pipers Tea & Coffee, a brick-and-mortar shop in the historic Coke Plant in Paducah, Kentucky, about three hours southeast of St. Louis.
"We slowly grew into a roasting operation, which we started in that building, but subsequently grew out of that one, and opened up another shop and larger roasting operation in downtown Paducah," Peter says. "It came to the sort of stage where we wanted to grow into a bigger city market, and we met Ivan Garcia who reached out to us through some mutual friends."
Garcia, who owns Garcia Properties with his brother Berto, is also preparing to open The Golden Hoosier this spring on South Kingshighway in the space that formerly housed Southtown Pub. The Barnetts explored opportunities in other nearby cities, and ultimately felt St. Louis was where they wanted to be. The real estate company owns the entire block, and the Barnetts were impressed with the brothers' vision for the neighborhood, as well as their interest in historic preservation.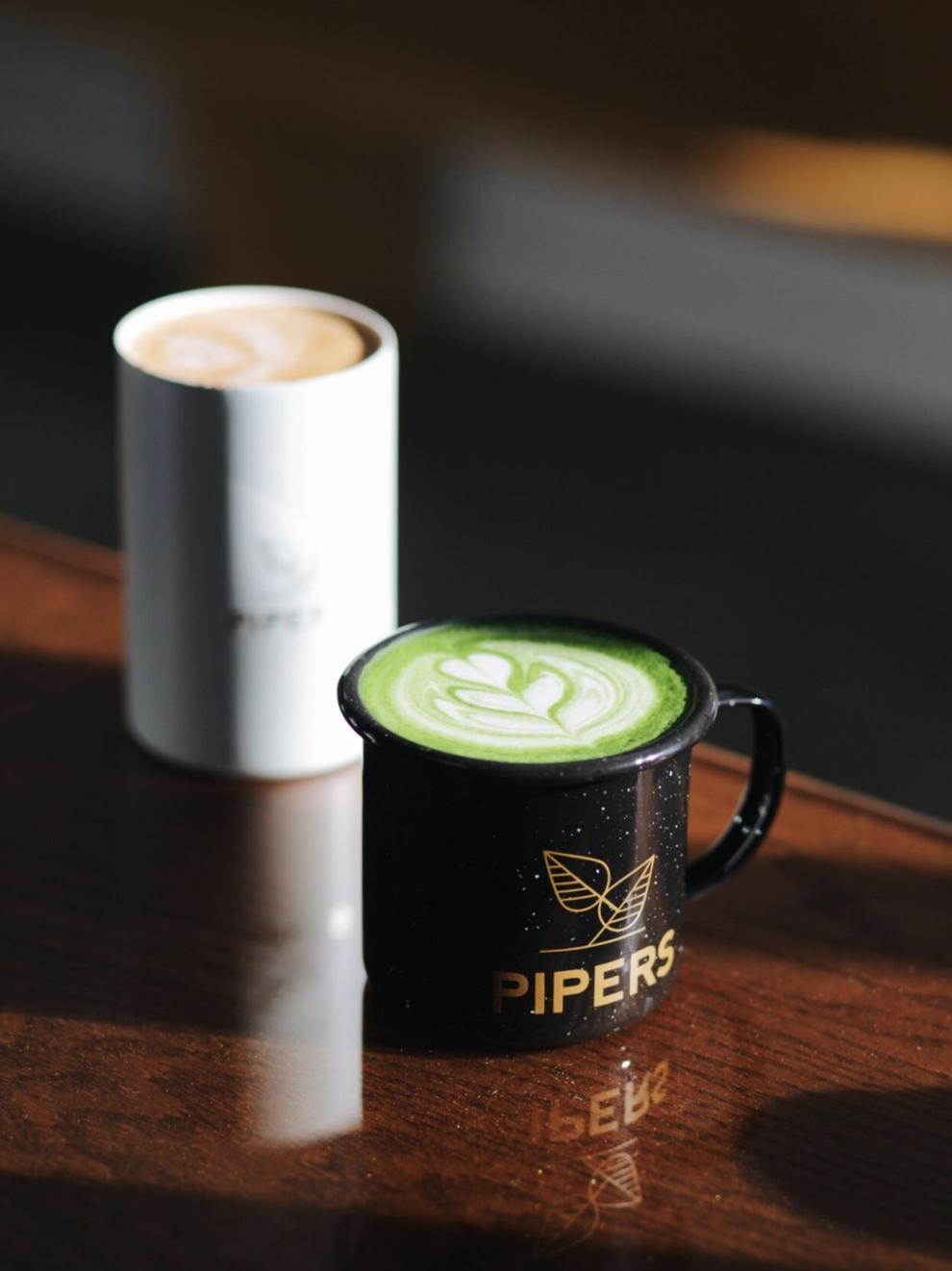 "We really wanted to work with the Garcias. We think they've done an amazing job with The Golden Hoosier," Peter says. "Ivan and his teams have done a truly incredible job with the building. The reclaiming and sympathetic development in keeping what was already there and developing parts of it – just fantastic. It's a lovely, lovely, space; they've opened it up and are reclaiming the original tin ceiling, which is really nice."
Pipers, which will open in the old Black Derby Saloon space, will have floor-to-ceiling windows that face Kingshighway. Especially now that so many people are working remotely – and many will likely will continue to do so – Peter envisions Pipers as a place where you can post up in the morning and work all day. The best part? When you're done, you can pop over to The Golden Hoosier for something more substantial.
"That's what I love about a coffee shop," Peter says. "You know, you should feel comfortable sitting there for six hours. So we're going to do massive bench seating with plenty of electric sockets, bar seating and window seating. The hope is that people do feel comfortable just to flick back and forth [with Golden Hoosier] during the afternoons. It's interesting to see what else is coming – hopefully that energy will keep going as we keep going down the block."
The Barnetts also own a cocktail bar in Paducah called The Fox Briar, so they eventually hope to incorporate a bar program as well. Peter is particularly excited that St. Louis is such a beer town.
Pipers Tea & Coffee will also have an eye-catching neon sign, though Peter admits nothing could compete with the already-famous sign at The Golden Hoosier.
"What we want to do is... encapsulate fully the 'third spot,'" Peter says. "In everything that we do, we've always tried to really focus on that third spot: So you've got home, you've got work, and what's your third stop where you feel comfortable and at home and relaxed? We're quite excited to have that in collaboration with our coffee and tea lineup, which is pretty cool."
Pipers plans to open in early summer 2021.
Pipers Tea & Coffee, 3701 S. Kingshighway Blvd., Northampton, St. Louis, Missouri, cupofpipers.com