Any good St. Louisan knows the Italian heritage of The Hill. Immigrants from northern Italy were attracted to the area in the late 19th century to work in clay mines; the now-iconic parish of St. Ambrose was established in 1903.
More than a century later, the ethnic enclave stands as America's Last Little Italy, says documentary filmmaker Joseph Puleo.
Puleo, who graduated from the film program at Lindenwood University, was pitched the idea of a documentary about The Hill by Rio Vitale, who became the film's executive producer. Puleo's own Italian-American grandparents lived just a few houses down from St. Ambrose in the 1940s; he was intrigued, but was afraid the project might be too St. Louis-centric. Vitale soon convinced him that the story of a Little Italy that has largely retained its original form is very rare in 2020.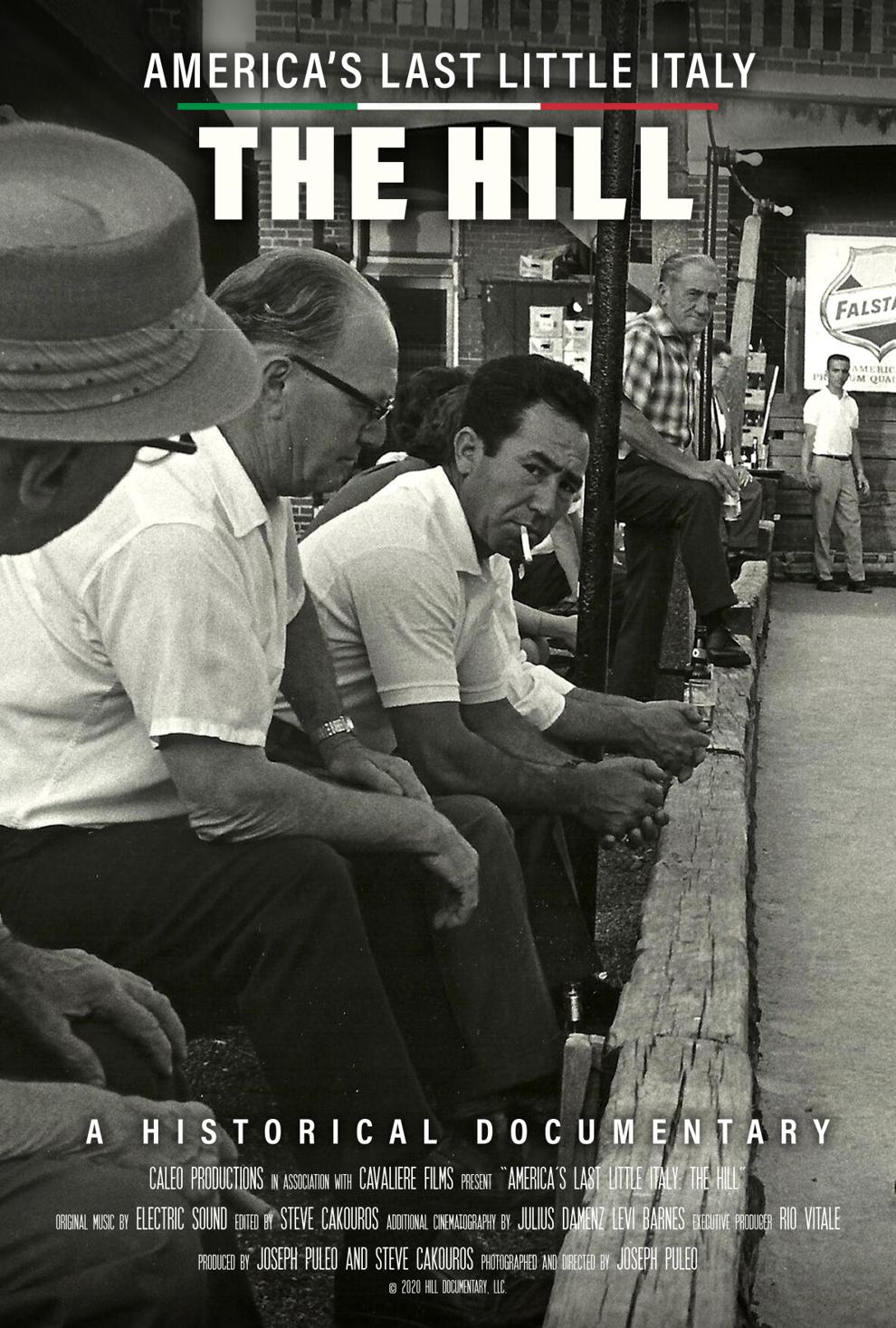 Within five days of putting together an outline with their team, Puleo and his crew were on The Hill conducting interviews.
"The focus for us was getting as many elderly people that we possibly can to preserve their interviews on camera while they're [here]," Puleo says. "Multiple Hill lifers started to pass away. We really were lucky that we had the opportunity to get these stories, because there's things they said that I've never seen anywhere else."
St. Louis viewers might be surprised that there is scant mention of one of the most famous dishes to come out of The Hill: toasted ravioli. Puleo explains that t-ravs are so specific to St. Louis that the team didn't want to spend a lot of time explaining them to the wider audience. The origin story is a bit murky, too, and the restaurant names have changed, so ultimately Puleo decided to focus more on The Hill's development.
"Most people ask me off the bat about the toasted ravioli," he says, "but after they see the film and they see really the beautiful history of this neighborhood and where it's at today, and the fact that The Hill is experiencing a renaissance. Once the film is over, no one even remembers the fact that they're not talking about toasted ravioli. There they're really excited that this neighborhood is so strong and vibrant."
That being said, Puleo does love the toasted ravioli at Anthonino's Taverna, though his all-time favorite dish on The Hill is the meatball sandwich at Adriana's.
America's Last Little Italy will be making its television debut on Mon., Nov. 30 on Nine Network (KETC) at 7pm. You can also stream it through Nov. 22 as part of the St. Louis International Film Festival, or check the documentary's Facebook page to order a DVD copy.
Puleo says that ultimately, his hope is that America's Last Little Italy shows viewers both in St. Louis and beyond how special it is that The Hill still exists close to its original identity.
"This is something to be prideful of, regardless of if you're Italian or not," he says. "[We want] a film that can stand the test of time and be shown to younger generations for years to come to really show them where we came from, and not just Italians –  we're all immigrants.
"These men came over with the American dream, leaving an area in search of a better life. They were able to build their own neighborhood, build their church, create their own small businesses, and live in this city-within-a-city that is truly their own. And it still exists to this day. I don't know that there's a greater representation of the American dream than The Hill."