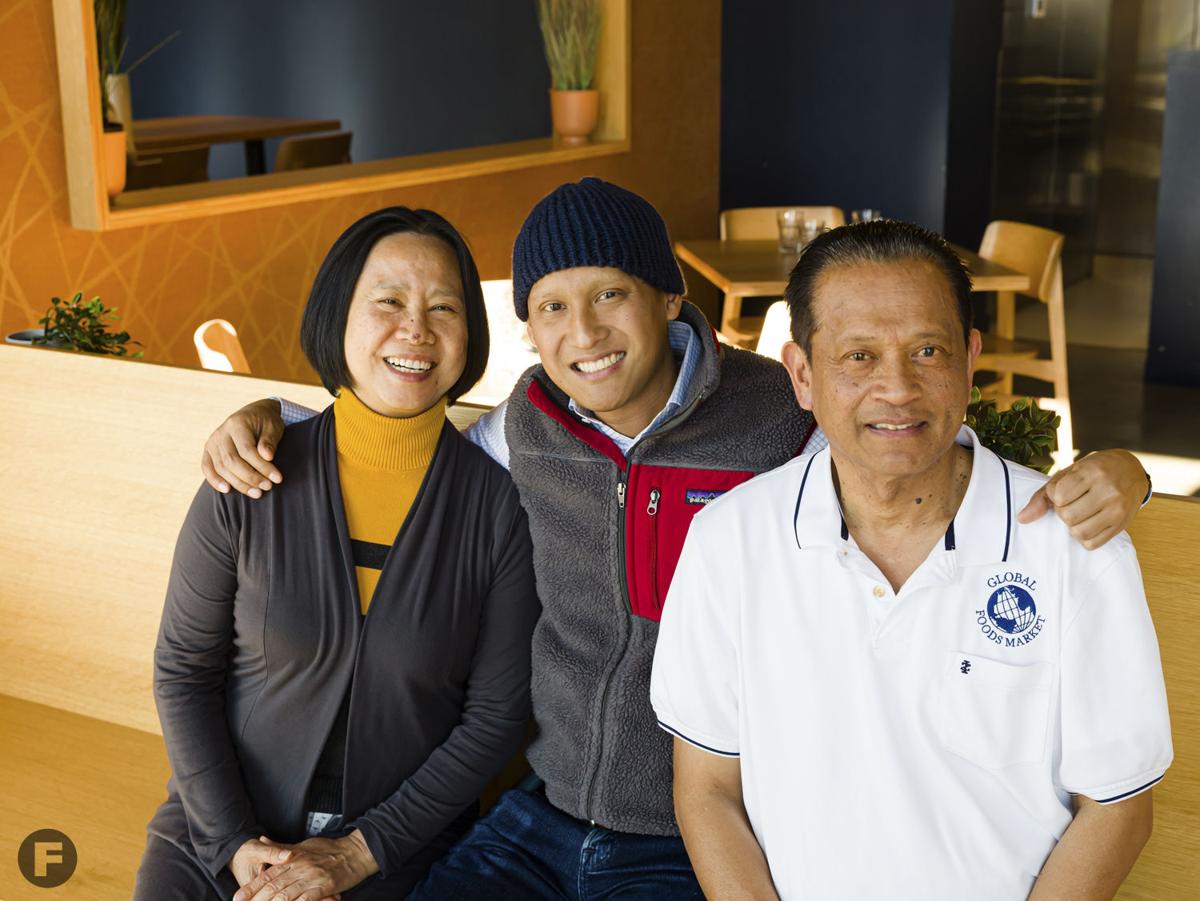 In St. Louis, the Prapaisilp family is essentially Thai royalty. Suchin Prapaisilp founded Jay Asian Foods (now Jay International Foods) in 1974 after emigrating to the U.S., and in 1981, he opened the lauded King & I, the city's first Thai restaurant. Since then, Suchin and his wife, Sue, along with their son, Shayn, have been a driving force in the popularization of Thai cuisine in the area. And their empire continues to grow. Besides the aforementioned establishments, their portfolio now also includes Global Foods Market and United Provisions, which sell ingredients to help other chefs bring a taste of their home country to the local community, and Chao Baan, where Shayn blends flavors from Sue's native Northeast Thailand with Suchin's native South Thailand to create impeccably executed rustic dishes with bold and unexpected flavor profiles.
How has the reception of Thai food changed in St. Louis over the years? When [my father] opened King & I, the menu was probably 30 percent Thai food, 70 percent Chinese food because at the time, more St. Louisans were familiar with Chinese food and he was kind of nervous that maybe they wouldn't take to Thai – [maybe] the flavors were too different or too intense. He started with that, just to ease people in. And look at where we are now – there's a Thai restaurant [practically] every few miles. It's gratifying to see that people have really taken to it. Thai takeout is as common as pizza or tacos now, and I think a lot of it [can be] credited to my parents.
How does it feel knowing that your family brought Thai food to the city? It's kind of odd because you never realize how things used to be. I think a lot of first generation kids had this experience: My grandma lived with us, so she had a hand in raising me. She was always cooking Thai food at home; there was always something going on. When my friends would come over, I was actually embarrassed. The smells were so different and it was very "othering." But to see where Thai food in the greater American food [scene] is now, I feel like a lot of folks have reclaimed it. They've reclaimed the funk, they're doubling down on the spice; now it's really "in" so to speak. In a way, I kind of take it for granted, [the fact that] everywhere you look there's a Thai restaurant, and to know that my parents were the ones who brought it here, it's very humbling. I think what I'm trying to do now is not just honor their legacy, but expand it.
Why fuse Northeastern and Southern Thai cuisine on one menu at Chao Baan? The short answer is that it's hard to pick, but also I wanted to kind of honor both my parents. … We thought that we could do both, and I had experience with both. … For me, it was kind of a love letter to my parents: I appreciate you both, I think both cuisines are great. I couldn't pick just one.
Chao Baan, 4087 Chouteau Ave., The Grove, St. Louis, Missouri, chaobaanstl.com