St. Louis is getting a new food truck in its rotation. 
Curry Club Express will launch at 9 Mile Garden on Sun., Oct. 18, with its first lunch service. The truck comes from five owners – Malli Rangineni, Suresh Cherukuri, Rajesh Pudota, Hari Selvaraj and Anoop Mohan – who, at the beginning of the pandemic, wanted to start a side hustle. The idea for the truck originally came from Selvaraj and Mohan, who approached Rangineni, Cherukuri and Pudota, who are all part of the brick-and-mortar Curry Club restaurant in Chesterfield. The restaurant and the food truck are two separate business entities. 
The restaurant offers everything from unique curries and rice dishes to crêpe-like dosas.
The team, who all have day jobs outside of the food truck, have spent hours upon hours attending to every detail of the truck, whether that's the menu or the wrap on the truck itself, which was custom-designed for Curry Club Express in Jacksonville, Florida. 
The menu will feature classic Indian favorites with western influences, showcasing the globalization of food culture.
"With Curry Club Express, we want to explore the global themes of food," Mohan says.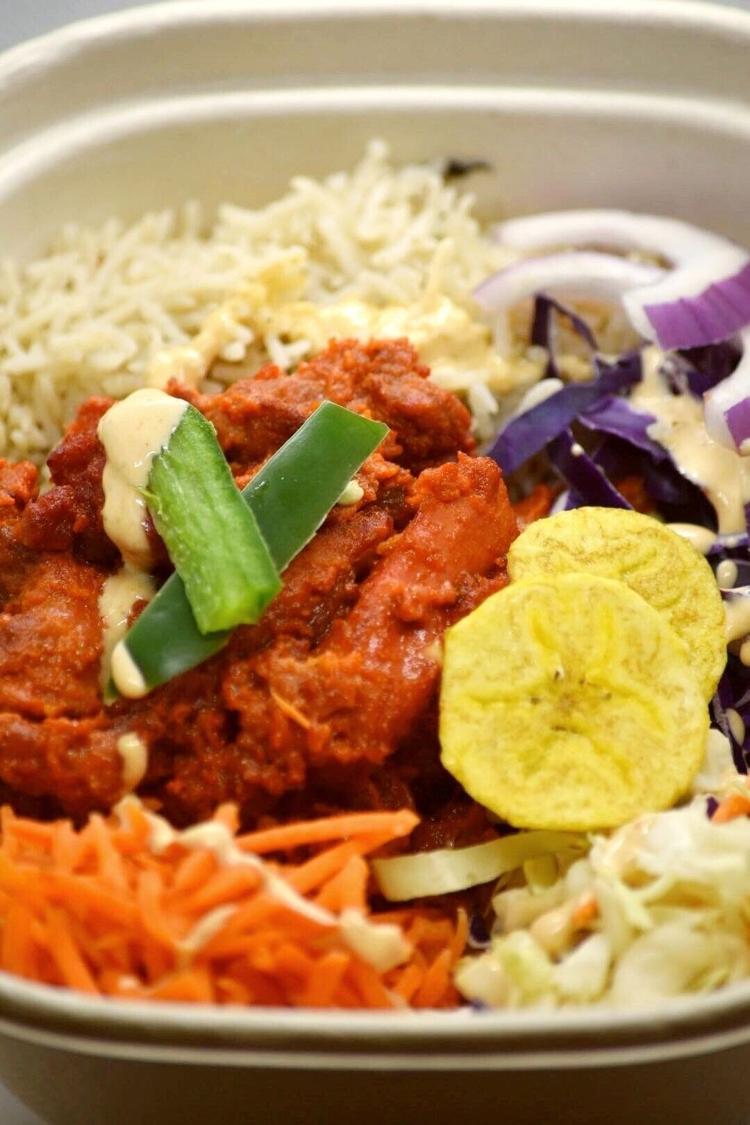 The fusion items will include a tikka burger and both salad and rice bowl versions of Chicken 65, a spicy, deep-fried chicken. The truck's menu will also expand to include wraps made with naan, biryanis and more. Mohan says that the team wanted to make the menu palatable to a large audience and to challenge misconceptions that Indian food is incredibly spicy or hard on the stomach. 
"This is a new opportunity for us to now get out there and bring the essence of Indian food and Indian flavors to people who might not have tried Indian food before," he says. 
And although only three of the owners have a background in restaurants, all five have a deep interest in food and are helping with the cooking; it's an all-hands-on-deck project. 
Those who are looking for a taste of Curry Club Express can follow the food truck on social media to see where the truck will stop next.
Curry Club Express, curryclubexpress.com